New product traffic driver package
Overview
Introduce a new product and drive traffic to your new product website page
Full explanation
Your sponsored link appears on our website homepages and on every story page. We will work with you to determine the best sites in our network for it to appear on. This will enable the best possible targeting.

Each sponsored link looks like a news story, except it, clicks directly to your landing page or website. See an example below.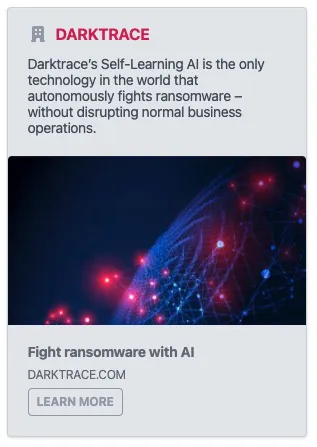 Timeframe
We can get your SuperLink live within hours of you getting us the content. It will automatically run until the number of impressions or clicks you purchase has been achieved.
Guarantee
Our SuperLink product is designed to drive traffic directly to a landing page or website of your choosing. This cuts out any unnessecary steps and delivers you the best possible results. It is sold on a per click basis.
We guarantee the number of impressions or clicks you purchase will be delivered or your money back.
Cost
Pricing is based upon a per impression or per click basis and will run until those are achieved, unless you have a hard deadline. Complete your budget below and we will show you just how affordable our SuperLink offering is.
Techday runs a network of 28 tech news sites around the world.
Over our 17 year history we have done business with every leading vendor or distributor in technology industry.
We employ specialist journalists with vast experience.
Lastly we offer a money back guarantee for delivery of the clicks/traffic agreed.