Job move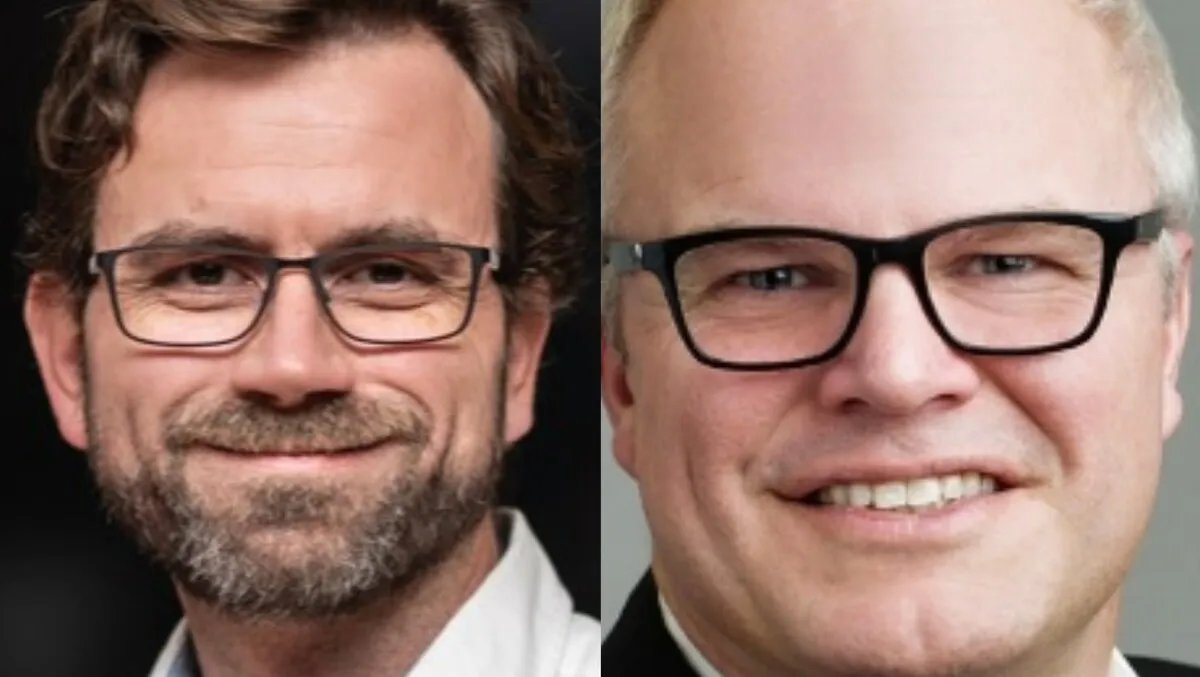 Jairo Fraile and Rob Charlebois - VP of Sales and VP of Growth
Sectigo Strengthens Channels with Key Executive Hires
By Imee Dequito
Mon, 18th Sep 2023
In a significant development for the global leader in automated Certificate Lifecycle Management (CLM) and digital certificates, Sectigo today heralded the addition of two industry stalwarts to its senior leadership team: Jairo Fraile and Rob Charlebois. Entrusted with spearheading the global partner sales organization, Fraile joins the ranks as Vice President of Partner Sales. Meanwhile, Charlebois takes charge as Vice President, Growth, where he is slated to boost Sectigo's flourishing eCommerce division.
Christopher Bray, Senior Vice President, Partner and eCommerce Sales Channels, conveyed his excitement over the new appointments. He remarks, "I am thrilled to welcome Jairo and Rob to Sectigo. I know their experience in leading businesses through high-growth phases will be incredibly valuable to Sectigo." Bray is optimistic that their substantial experience will empower Sectigo to amplify its global footprint, fostering new avenues for exponential growth and fortifying the company's commitment to delivering digital trust to customers worldwide.
Jairo Fraile, a seasoned software executive, boasts over 25 years of commendable experience across the cybersecurity and software sectors. His repertoire includes fostering B2B, B2C, and B2B2C channels in the SaaS security software sphere. Before embracing his new role at Sectigo, Fraile excelled as Vice President of Sales at Aura, achieving a striking over 30% uptick in partner revenue growth. His tenure also includes remarkable stints at NortonLifeLock, where he orchestrated a streamlined go-to-market strategy, and McAfee, where he led the B2B2C initiatives.
Fraile conveyed his eagerness about his new journey stating, "I am excited to join Sectigo and lead its global partner sales organization. Digital trust is at the forefront of companies of all sizes needing a solution for Certificate Lifecycle management and Website Security." He emphasized the pivotal role of Sectigo's partner ecosystem in propelling the company's growth and vouched to champion Sectigo's pioneering digital trust solutions across the globe.
On the other hand, Rob Charlebois comes with an illustrious background of over two decades in nurturing growth for B2C and B2B brands, particularly in the eCommerce sector. His expertise spans across digital marketing and data analytics. Before stepping into his current role, Charlebois has demonstrated his leadership at firms like LastPass, where he functioned as Chief Marketing Officer, and WP Engine, overseeing vital aspects such as customer lifecycle marketing and creative services. He also contributed significantly to Corel Corporation's success, overseeing an extensive portfolio during his tenure spanning 16 years.
Rob Charlebois articulated his enthusiasm about his new role: "I am thrilled to join Sectigo at a time when the need for robust digital trust solutions has never been more important." He anticipates leveraging his extensive background in digital marketing and analytics to augment Sectigo's global eCommerce ventures, aiming to foster customer engagement and retention at an unprecedented scale.
Together, Fraile and Charlebois are poised to steer Sectigo into a future brimming with opportunities and groundbreaking achievements in the digital certificate and eCommerce realms.