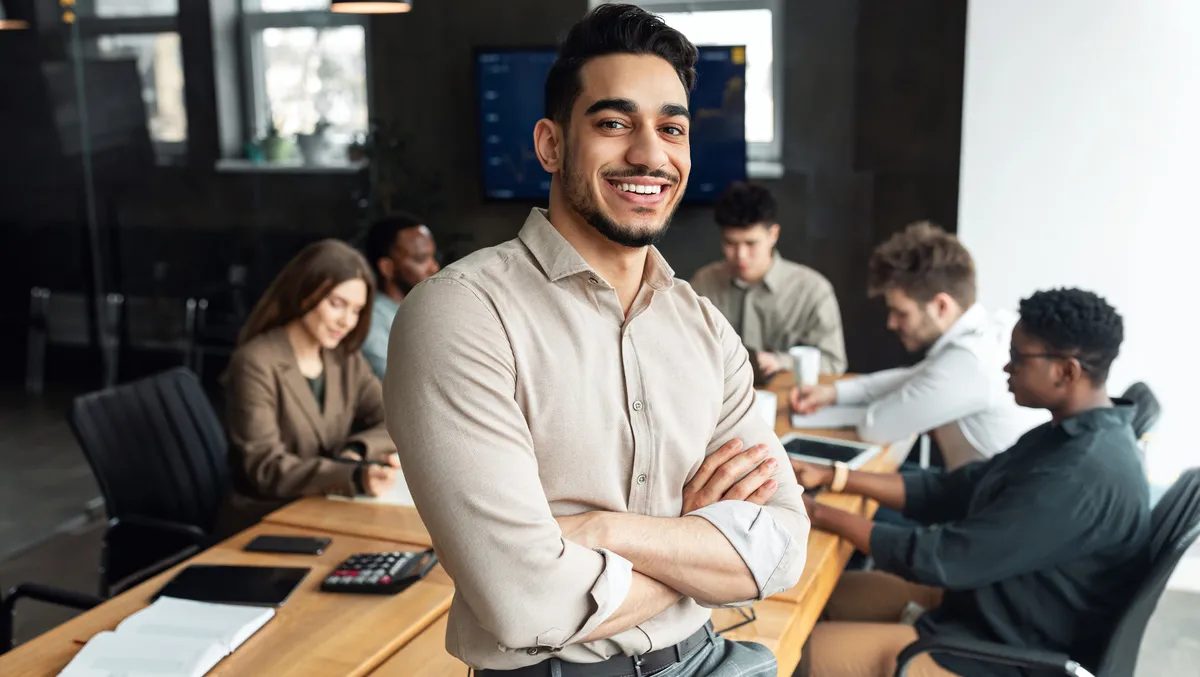 Tech job moves - Adobe, Ambit, blueAPACHE, Cue & DC Blox
We round up all job appointments from September 26-,30 2022, in one place to keep you updated with the latest from across the tech industries.
Adobe (ANZ)
Adobe announced the appointment of Katrina Troughton as Vice President and Managing Director of Adobe Australia and New Zealand (ANZ).
Troughton joins Adobe with over thirty years' experience in the global technology sector, previously holding senior leadership roles in Australia, New Zealand, China, and the USA. In this role, Troughton will lead Adobe's business and operations across Adobe Experience Cloud, Adobe Creative Cloud, and Adobe Document Cloud, reporting to Simon Tate, Adobe's President for Asia Pacific (APAC).
Troughton's most recent role was General Manager for IBM Australia and New Zealand (ANZ). In this role, she was responsible for driving growth and transforming client relationships to leverage technology across their businesses. Troughton was also responsible for the development and implementation of IBM's first Reconciliation Action Plan (RAP).
Ambit (New Zealand & Europe)
Richard Pratley has joined Ambit, as General Manager of Sales. Pratley is an experienced leader of high-tech software, product and services businesses across New Zealand and Europe.
Pratley, who previously held leadership positions as Head of Product & Sales at Dataprint, a Freightways Group Company, and Managing Director of SimPRO Software UK, will be responsible for building and leading Ambit's sales and customer-facing teams along with helping to scale the company's success in Australia and New Zealand. The appointment was announced today by Tim Warren, Co-Founder and CEO, Ambit, to whom Mr. Pratley will report.
Ambit announced in August that it had secured $1M in new capital to aid its growth in Australia, where it already counts ASX-listed Laybuy (ASX: LBY), Glassons and ComExposium as customers. The company's AI-powered conversational platform is the brain behind human-like conversations delivered by chatbots, digital employees and more.
"Richard has extensive experience in helping businesses transform, streamline and scale their revenue function through technology and innovation. I am looking forward to him leading our expansion into Australia, focussing on companies in the retail, utilities and financial services sectors which need to provide responsive customer service at scale," says Tim Warren.
"Digital Agents and Conversational AI are playing an increasingly important role in meeting customer expectations as the volume and complexity of online transactions challenges traditional customer channels. I'm excited to be joining Ambit, a company which is helping transform thousands of customer experiences," says Richard Pratley.
blueAPACHE (Melbourne)
blueAPACHE has announced it has appointed Brett Armstrong to the newly created company position of General Manager Sales.
Based in Melbourne, Armstrong will be responsible for scaling sales momentum both in Australia and globally in alignment with the company's "Experience Business" IT service strategy, which focuses on providing high impact employee experience and empowering customer experience outcomes.
Prior to Ingram Micro, Armstrong worked at JB Hi-Fi Solutions as General Manager – ANZ where he successfully guided the transformation of the business and stepped up its play into offering integrated products and services to the business, education and government sectors.
Armstrong was also previously State Manager at Winthrop Australia and commenced his IT sales career as Education Sales Team Leader at Ipex.
"Brett Armstrong was an integral part of the Australia executive leadership team for close to four years. He helped to establish our Advanced Solutions practices, building cohesive teams supporting resellers and empowering us to build and deliver optimal, integrated solutions for businesses across Australia. Brett leaves behind an incredibly capable team and we look forward to working with him in his new role at blueAPACHE," says Tim Ament, Senior Vice President and Country Chief Executive Australia and New Zealand, Ingram.
CoDigital (Wellington)
CoDigital, has welcomed 'digital twin' expert, Regine Deleu.
Regine joins from Auckland Transport where she was head of digital transformation and led the creation of a digital twin of the organisation.
An organisation digital twin is a virtual mirror image of a company or structure, which includes all processes, systems, people and live data. Combining all of this information a digital twin determines how that organisation would operate most efficiently, and simulates the impact of a decision on real outcomes of that company or structure. It is the basis for all future change management.
"Digital twin methodology is next stage enterprise architecture and will help Governments and organisations around the world use digital representation to understand how they can improve the way they work," says Janine Doherty, CEO, CoDigital.
"A digital twin will underpin complex change management to create efficiencies, but also to benefit people and the planet. It is a tool which will enable a 'look into the future' of what best practice looks like for that organisation or Government - on all levels".
"I am so excited to welcome Regine to CoDigital as she is an absolute expert in this field," says Doherty.
"As the world digitises at pace, and with the customer and citizen at the centre of everything, Governments and organisations need to rapidly find ways to deliver outcomes in the most efficient and effective way. A digital twin is not only a holistic and precise way to do this - it is cost effective."
Prior to her three years at Auckland Transport, Regine spent over six years working for the New Zealand Government collaborating across departments to lead and deliver an overarching digital framework. Regine did this to align and optimise government services while ensuring transparency and accountability, and put the welfare of citizens at the forefront of decision making.
Regine has worked in London where she led the merger of systems and processes following a significant take over in the insurance sector and subsequently designed a cloud based global insurance platform for the merged entity, and as a senior consultant at Oracle in Ireland.
Regine qualified in Master of Computer Science and Bachelor of Engineering, Computer Science in her home country of Belgium, and subsequently worked in the telecommunications sector during a period of significant modernisation and M&A.
"I believe it is in the best interests of our society if investments in technology and change are cost-effective, sustainable, aligned with the organisation's strategic goals - but most importantly underpin a values based approach to success," says Doherty.
"I am looking forward to working with Janine and the team at CoDigital to help our clients achieve that."
Cue (Singapore)
Digital technology group CUE Group ("CUE") continues their expansion across the Southeast Asian region by adding two key executive roles to their Singapore hub. CUE is excited to announce the appointment of Mr. Zainudin Nordin and Daniel Posavac to the roles of Executive Director and Managing Director of CUE Southeast Asia, respectively.
Nordin will focus on driving strategic developments across the region and exploring growth opportunities for the company. At the start of his career, Nordin served as an engineer, lecturer, and manager at the IC Design Centre in Nanyang Polytechnic for 15 years. He later moved into various roles in Singapore Parliament and other governmental bodies. His modern business prowess has been made evident over the past two years with the digital transformation of the food and beverage group Iron Chef F&B, where he occupied the post of Chief Strategy Officer.
"This is going to be a great test of everything I've picked up over my working years across politics, business, technology, and management. I'm thrilled for the opportunity to work with Shi Kan, Daniel, and our team as we continue to expand the CUE business in Singapore and across Southeast Asia," says Nordin.
Meanwhile, Posavac doubles down on the new post as Managing Director of CUE SEA while retaining his position as Group CEO of Bonsey Jaden, CUE Group's digital agency. Prior to the acquisition, he had driven the growth of the Singapore-headquartered agency for almost a decade and will continue to be hands-on in leading and expanding their client portfolio globally. "I'm thrilled to be opening another chapter in what has been an amazing journey so far, and I am confident in the vision and strategy we have for CUE in Southeast Asia".
These major internal developments come at a time of exciting talent search that is constantly gaining speed in Singapore; the expansion spells not only growth for CUE and Bonsey Jaden, but also exciting potential opportunities for the job market throughout the region. "Given our history, we thrive on the diversity of culture, experience, and skill sets from talents in our region who don't necessarily take the traditional career pathways," says Posavac. Nordin adds; "We see a huge talent opportunity in Singapore and across Southeast Asia, and we feel the timing is right for our next stage of growth!"
"We're excited to welcome Mr. Zainudin and Daniel to lead CUE's operations in Singapore; their experience and track record give us great confidence in our strategy for growth across Southeast Asia," says Shi Kan, Group CEO, CUE.
"We are bullish on the economic potential in Southeast Asia and I believe with the business network we have built; as an international team with a global vision, we are in a strong position to drive growth for our clients and partners."
Cushman & Wakefield (Asia Pacific)
Cushman & Wakefield is pleased to announce the appointment of Vivek Dahiya as Head of Data Centre Advisory Team, Asia Pacific, effective immediately.
Vivek has been a key member of Cushman & Wakefield's Asia Pacific Data Centre Advisory Team (DCAT) since it was established in 2019 and has been the Managing Director and India Lead since January 2021. In his new role, Vivek will lead DCAT across the region and be responsible for the day-to-day operations and coordination of data centre clients. Based in Gurgaon, he will continue to lead India's data centre team in addition to the expanded regional role.
"Vivek's established expertise in the data centre space is well-recognised both within India and increasingly across the region, where he has worked on transactions for some of the biggest players in the industry. We are delighted to formalise his appointment as Head of Data Centre Advisory Team for Asia Pacific," says Todd Olson, Executive Sponsor of the Asia Pacific Data Centre Advisory Team.
He said Vivek has a strong track record in the data centre space in Asia Pacific, having advised cloud majors, colocation firms and enterprises on their data centre requirements, including their expansion and investment plans in the region.
"Data centres are increasingly attracting the attention of investors looking for exposure to this growing asset class. At the same time, the demand for co-location from our corporate clients is driving strong growth in our leasing and transactions business. It is an exciting time to be taking on this role across multiple geographies," says Dahiya.
"Both established and emerging markets will continue to see large-scale requirements for capacity and I am looking forward to working alongside Todd as we continue to scale Cushman & Wakefield's regional data service offering accordingly," says Vivek.
Vivek has over 20 years' experience in commercial real estate and is a prominent industry speaker and regular media commentator. He has worked in both advisory and transaction management roles and has managed key enterprise relationships, formulating and executing real estate strategies across all asset classes throughout South Asia. He was a founding member of both the Delhi and Mumbai offices prior to Cushman & Wakefield's merger with DTZ in 2015.
Vivek is a graduate from School of Planning and Architecture, New Delhi and holds an MBA in Finance from IMT Ghaziabad.
DC Blox (Atlanta)
DC Blox hired seasoned Finance Executive Melih Ileri, as Senior Vice President of Capital Markets and Strategy.
In this newly created position, Mr. Ileri will lead DC BLOX's efforts for securing new debt and equity investments along with driving financial strategies and partnerships to fuel the company's next phase of growth. This move further demonstrates DC BLOX's commitment to accelerating its strategic growth plan and enhancing the value of the company's data centers, regional network, and fiber assets across the Southeast.
"I've been impressed with the team at DC BLOX for creating a tremendous platform for growth with owned assets, land for expansion, and a community-first approach," says Mr. Ileri.
"With an increasing market of hyperscale, cloud providers and large-scale enterprises in the region, I am very excited for the exponential growth opportunity that lies ahead of us."
Melih Ileri brings to DC BLOX an impressive track record of executing complex financial transactions across the data center sector and creating strategic partnerships on a global scale with hyperscale, cloud and content providers. Before joining DC BLOX, Mr. Ileri spent 10 years in Corporate Development at EdgeConnex where he was responsible for raising equity and debt financing, developing strategic partnerships, and driving mergers and acquisitions. Through his tenure, Mr. Ileri helped EdgeConnex build and finance over 40 data centers in 33 markets across North America, Europe, South America, and Asia deploying several billion dollars in capital globally.
"I am very proud of the team that we are building at DC BLOX to drive the execution of our company's strategy. Melih's deep capital markets experience, industry relationships and global expertise is greatly desired by our board, investors and leadership team to accelerate our ambitious plans across the Southeast," says Jeff Uphues, CEO, DC BLOX.
"Our strategy to address the digital infrastructure needs of underserved markets across the Southeast is working well and adding top-tier talent like Melih to execute on our rapid expansion plans is an exciting step in our journey."
INX (Perth)
INX Software has continued its leadership hiring spree, appointing experienced data professional, Alex Maund as Head of Data & Analytics.
Mr Maund has more than 20 years' experience in developing analytics and artificial intelligence capabilities to drive growth within organisations.He has worked internationally across a wide range of industries, including financial services, utilities, healthcare, mining, and the public sector.
Mr Maund joins INX from AFG, where he led the mortgage aggregator's analytics division. At AFG he developed a new data analytics strategy, designed and implemented a new data platform, and fostered a data insights-driven culture across the business.
Previous senior roles include a long stint in Deloitte Australia's consulting practice, including as Lead Data Scientist in the firm's Perth Analytics and Cognitive team.
Mr Maund started his career as a government statistician in the United Kingdom.
INX Chief Executive Marcus Ashby said the appointment was market-driven, with an increasing number of the software developer's clients requesting enhanced data services.
"In recent months we have been developing a new data and analytics strategy, identifying new opportunities to create value for our clients and grow our own business," says Mr Ashby.
"Mr Maund will be a critical piece in the development and execution of that strategy, which will include new data platforms and data science capabilities."
Mr Ashby said Mr Maund would be part of INX's new-look management team, which has been bolstered throughout 2022 with a series of key executive hires, including Chief Technology Officer Matt Faries, Chief Financial Officer Luke Disbury and Chief Sales and Marketing Officer Jaimie Godden.
Mr Maund will start in the new role on September 27.
"Data and analytics is a big growth opportunity for us, and a key part of our global growth strategy," says Mr Ashby.
"His skills in machine learning, AI and self-service analytics tools will not only provide data driven insights to guide our growth, but also that of our clients."
Perth-headquartered INX, which is backed by John Wylie's alternative asset investment vehicle Tanarra Capital, has a global client base operating in complex, fast-paced industries, spanning mining and infrastructure, transport, health, and government.
Mr Maund said he was excited to join INX at a time of rapidly accelerating growth.
"INX's software solutions are cutting edge and market leading, helping businesses operate safely in high-risk and complex situations," says Mr Maund.
"I look forward to playing my role in both enhancing and expanding the INX offering, while also leveraging data to continue the company's fast growth trajectory."
Ivanti - Singapore
Ivanti has announced the appointment of Dr. Srinivas Mukkamala as the new Chief Product Officer, succeeding Nayaki Nayyar in the role.
Dr. Mukkamala will be responsible for overseeing the product strategy, vision and roadmap.
Dr. Mukkamala has served as Senior Vice President and General Manager of Security Solutions since the acquisition of RiskSense in August 2021 and has been instrumental in integrating the RiskSense team and portfolio into Ivanti and driving the overall security solution vision.
Prior to joining Ivanti, Dr. Mukkamala was CEO and Founder of RiskSense, a pioneer in risk-based vulnerability management and prioritisation, to drive the next evolution of patch management.
"Sri has been a valuable part of the Ivanti leadership team and is well-suited to step into this role," says Jeff Abbott, CEO, Ivanti.
"His promotion to the CPO role ensures continued excellent momentum with our product management and engineering team – and consistent, high-quality delivery of Ivanti solutions to our customers."
Dr. Mukkamala is a recognised authority in artificial intelligence (AI) and neural networks communities with more than 20 years of experience in developing first-to-market solutions and using computational analysis to proactively defend against the cybercrime industry.
Dr. Mukkamala previously served as the Chief Strategy Officer and CTO for a think tank that advised the U.S. Department of Defence and U.S. Intelligence Community that developed Computational Analysis of Cyber Terrorism Against the U.S. (CACTUS), Support Vectors Intrusion Detection, Behaviour Risk Analysis of Vicious Executables (BRAVE) and the Strike Team Programme. He also holds a patent on Intelligent Agents for Distributed Intrusion Detection System and Method of Practicing.
"I joined Ivanti because of the talented executive team and the opportunity to disrupt the IT and security markets," says Srinivas Mukkamala, Chief Product Officer, Ivanti.
"Joining Ivanti was a thoughtful choice a little over a year ago and was because of the opportunity it provided to transform patch management with risk-based vulnerability management and automated patch intelligence to defend against sophisticated cyber threats. My focus will be solving customer problems and leading our talented product and engineering teams who are passionate about innovating and bringing our solutions to market."
SAP (Singapore)
SAP has appointed Dr Carl Jones as Managing Director for South East Asia (SEA).
In this role, Dr Jones will lead a multinational cross-functional team with sales, pre-sales, client success and cloud channel partnerships, ensuring alignment for all SEA projects within SAP Concur.
He will be responsible for all client-facing commercial opportunities in the region. Dr Jones will also represent SAP Concur on corporate initiatives such as Climate 21, SAP's global sustainability program, an initiative to build analytical and transactional capabilities into SAP's core business applications, to help customers both understand and minimise the carbon footprint of their products and operations.
Earlier this year, Dr Jones was appointed to the Global Business Travel Association (GBTA) Global Sustainability Committee as Vice-Chair, representing the region's interest in advancing standards and solutions to improve the sustainability performance of business travel across all three ESG pillars (Environmental, Social, Governance).
Most recently, Dr Jones was the Regional Vice President, Head of Strategy, Asia Pacific and Greater China. In that role, he was responsible for driving development and alignment of SAP Concur's regional strategic projects, along with driving the Financial Services Industry (FSI) enterprise strategy for Asia Pacific.
Dr Jones, who has over two decades of experience in the industry, has held various regional leadership roles in Asia Pacific countries, including Singapore and Thailand. Prior to SAP Concur, he was Vice President, Global Client Management and Global Business Consulting Asia Pacific with American Express Global Business Travel.
"Many organisations are restructuring and recalibrating themselves for growth post-pandemic," says Dr Jones.
"It is an exciting time to be leading SAP Concur efforts in SEA to engage businesses in transforming corporate travel, spend management and employee experience, while striving to help our customers achieve their sustainability goals.
"Dr Jones' long experience in SEA, and his proven leadership capabilities in SAP Concur and other large enterprise organisations, will take the team far. I have full confidence that the SEA team will continue to grow strongly in the region and be a trusted partner to our customers as they find new ways to boost efficiency, visibility and control," says Matt Goss, Senior Vice President & General Manager, SAP Concur Asia Pacific Japan and Greater China.
Known (Sydney)
Known has announced the appointment of a new Marketing Director to its leadership team as part of the company's growth strategy.
Known has confirmed Tori Starkey has join the innovative messaging platform organisation as Director of Marketing based in Sydney.
Tori Starkey has over 20 years of experience, serving in senior roles in some of Australia's largest marketing organisations, including the Commonwealth Bank and Telstra. Leveraging her passion for fostering data and technology to deliver growth has previously seen her recognised as one of the Top 50 CMOs in Australia. Building a reputation in the tech space as the Chief Marketing Officer at Ricoh, Marketing Director at VMware, and most recently at fintech company, Class, she has experience leading marketing, product, analytics and sales organisations. She also holds several advisory positions including with WYDA education and Women in AI.
"It's an exciting time to join the company as we continue international expansion and new ways to bring the future of messaging to life – creating highly personalised experiences and real outcomes for our customers," says Tori Starkey.
Tori's appointment comes after several key appointments for the company including Simon Mainwaring as Director of Product, and Anna Volkova as Director of People & Culture.
"The new appointments will position Known well to deliver on our global growth aspirations as well as enhance our market-leading solutions and innovative customer outcomes," says Alex Macpherson, CEO, Known.
Lenovo (ANZ)
Lenovo has announced the appointment of Manu Mehra as the Managing Director for its Infrastructure Solutions Group (ISG) business in ANZ.
Based in Sydney, Manu will play a key role in advocating Lenovo's end-to-end offerings from the edge to the data center to the cloud, whilst driving customer confidence across the market. He will be instrumental in growing the edge, hybrid cloud, High Performance Computing (HPC), AI, Hyper converged infrastructure (HCI) and Storage solutions portfolio and strengthening ISG's relationships with the partner ecosystem.
Manu brings two decades of experience in leading enterprise IT businesses and building effective teams. With a proven track-record and channel-first approach to driving positive business outcomes, Manu has held diverse leadership positions in HPE, DXC Technology, EDS and Data#3. Most recently, Manu led the Nutanix business as the ANZ Regional Director.
"We are really excited to welcome Manu as the Managing Director for ANZ to drive the next level of business growth in the region. He joins us at the right time as we celebrate the 30th Anniversary of Lenovo ThinkSystem with the broadest portfolio launch in our history with 50+ new & enhanced products to accelerate the new era of IT. ANZ is a critical market for us and Manu's expertise and seasoned leadership will help us accelerate digital transformation in the market and drive successful customer & alliance partnerships," says Sumir Bhatia, President, Lenovo ISG, Asia Pacific.
Over the years, Manu has acquired deep technical expertise, especially in virtualisation, cloud, storage, compute, and networking platforms, having worked with customers & partners across industries, especially financial services, telco and the public sector.
"I am thrilled to be joining Lenovo and leading the ISG business in ANZ. The IT landscape in the market is changing dramatically. Businesses are increasingly investing in smarter infrastructure solutions and Lenovo ISG is uniquely positioned to enable businesses to accelerate their digital transformation journeys. By designing, engineering and building the world's most complete portfolio of smart devices and infrastructure, we are also leading an Intelligent Transformation – to create better experiences and opportunities for millions of customers around the world. Leading this dynamic region for Lenovo, I hope to build on our successes and help deliver on our vision of smarter technology for all," says Manu Mehra, MD, Lenovo ISG ANZ.
Manu is an alumnus of the Birla Institute of Technology & Science (BITS), Pilani, and holds a Bachelor's degree in Electronics Engineering & a Master's degree in Mathematics.
LogicMonitor ( Sydney)
LogicMonitor has announced the appointment of Sean Pavan as Director of Channel for Asia Pacific and Japan (APJ).
In this role, Sean will champion LogicMonitor's business development in the region, strengthen existing and new customer relationships, and drive the channel team to reinforce LogicMonitor's charge as the top provider of unified observability solutions.
With 20 years of experience in technology, Sean comes from New Relic where he headed up the Alliances & Channels Business for Asia, and has had tenures with Juniper Networks and Cisco, both in a channel leader capacity.
"I am thrilled to be joining a team that has had such impressive growth in the region over the past 12 months. This is a testament to the talents the company has assembled in the region," says Pavan.
"In this new era of digital transformation, it's an inspiring time for LogicMonitor as it continues to deliver advanced solutions for its customers and help them navigate the growing number of technologies heavily ingrained in their daily operations."
"Sean's deep passion for technology and extensive knowledge of the Asia Pacific and Japan region will take LogicMonitor to new heights. We're confident Sean's experience in the channel will provide our customers and partners in the region with the relevant counsel needed to help them move from being reactive to proactive, moving their focus from maintenance to innovation," says Richard Gerdis, Vice President and General Manager for Asia Pacific and Japan, LogicMonitor.
The appointment of Sean, based in Singapore, compliments LogicMonitor's growth and commitment across APJ, with recent hires of an ANZ Channel Lead, Marco Marinelli and Caerl Murray as ANZ Sales Director.
Rubrik (Sydney)
Rubrik has announced it has appointed experienced Cybersecurity Leader, Antoine Le Tard as its Vice President for the APAC region.
Based in Sydney, Australia, Le Tard brings more than 25 years of IT industry experience following senior leadership roles at RSA Security, Verizon, and most recently as Global Vice President APJC at AppDynamics.
"There is no way to stop every single cyber attack, regardless of what industry you're in," says Antoine Le Tard.
"With this in mind, the future of cybersecurity lies in turning the traditional fortress mentality on its head and making the business resilient in the wake of an attack. That's why I joined Rubrik. The company's approach to data security helps ensure potentially catastrophic incidents become minor inconveniences."
Le Tard said his priority as Rubrik's APAC leader will be to build upon the company's positive momentum and strong community of partners and customers while continuing to accelerate Rubrik's mission to secure the world's data.
Le Tard will work closely with APAC country leaders including Scott Magill, Koichi Ishii, and Ritesh Gupta who lead Rubrik's business in Australia and New Zealand, Japan, and India, respectively.
Antoine's appointment follows Rubrik's strong global momentum including recently surpassing $400 Million in Subscription ARR, accelerating customer count to over 4,500, and the appointments of former CIA CISO, Michael Mestrovich, as Rubrik's new Chief Information Security Officer, and former director of the U.S Cyber Security and Infrastructure Agency, Chris Krebs, as Chair of Rubrik's CISO Advisory Board.
Sidekicker (Melbourne)
Sidekicker, Australia & New Zealand has announced a new female-dominant leadership team amid a spate of new recruits and internal promotions. Dee Kulkarni, Rachel Fang and Petra Sprekos have joined fellow female colleagues, Co-Founder Jacqui Bull and Head of Product, Tom Goren, on the leadership team of five women and four men.
Sidekicker Co-Founder Jacqui Bull will assume the Chief Operating Officer position, while Petra Sprekos has been promoted from Commercial Director to Head of Acquisition. Dee Kulkarni has recently joined the company as Sidekicker's new Head of Engineering, having previously held the role of Director of Technology at Square.
The company's restructure has also seen more women promoted to leadership roles, including Ellie Amos, promoted from Senior Implementation Manager to Head of Customer Implementation; and Erin Johnston, promoted from Head of Industrial to Head of Industrial and Horticulture.
New senior hires this year include Christie Bull, who joined the company as Head of Safety & Compliance, and Diana Peel who has joined as Financial Controller.
Sidekicker Co-Founder and COO, Jacqui Bull, says that Sidekicker values equality and diversity, and wants to encourage more women into careers in tech.
"I'm so proud to see such strong female representation in our leadership team. Women have been underrepresented in the tech and startup space for too long, and I'm thrilled that we're helping to change that narrative," says Bull.
"Sidekicker is currently experiencing a hyper growth phase and we need the smartest, brightest people who can help drive us forward – it just so happens that some of the best and brightest people in this industry are female. Diversity breeds more diversity, and we hope that by having such strong female representation across the entire company, this will encourage more women to explore the incredible opportunities available in the tech and startup space."
Thomas Amos, Co-Founder and CEO, Sidekicker said the company's restructure will help to accelerate further expansion, following the recent $20 million dollar investment from SEEK Investments.
"Following our most recent funding round, Sidekicker is undergoing significant growth. We're expanding our current categories across ANZ whilst delivering new capabilities to our platform – and we rely on top talent to help us achieve this. Jacqui taking the reins as COO will help ensure the company continues to innovate and remain ahead of the pack during this phase of rapid growth," says Bull.
"We're thrilled to welcome Dee Kulkarni as Head of Engineering. Dee is an extremely talented technology leader who will help us continue to scale and develop innovative solutions to further disrupt the staffing industry. We're also thrilled to have Rachel Fang and Petra Sprekos joining the leadership team. We are always happy to promote from within our company and since joining Sidekicker last year, Rachel and Petra have proven themselves to be invaluable members of our team, and they will each play a crucial role in driving our company forward."
Prior to joining Sidekicker, Fang was MYOB's Head of Partner Retention and Growth Marketing Manager, following four years at Carsales as the Head of Trade Marketing. Sprekos' previous roles included General Manager at Carsales and General Manager at RealestateView.com.au.
Sinclair (Hong Kong)
Sinclair prepares for APAC growth with three new leadership appointments. The agency elevates from within naming Philippa Lui as Chief Financial Officer, Carbo Yu as Regional Executive Director and Jessica Man as Managing Director – Hong Kong.
"As APAC markets take firm steps into the post-pandemic era, we are seeing strong cross-industry demand for strategic public relations and communications across the region. To prepare for this growth, we are delighted to recognise our own talented colleagues to take on these new challenges," says Kiri Sinclair, Founder and CEO, APAC.
"Sinclair's Team First philosophy focuses on growing the careers of our team, and we wish to attract and nurture instinctive leaders, bold thinkers and creative problem-solvers. These are exactly the attributes that Philippa, Carbo and Jessica live by and empower their colleagues to strive for."
Philippa Lui, an 18-year finance and operations professional, is promoted to Chief Financial Officer. She will continue to ensure Sinclair meets the highest ethical standards in cross-border operations and compliance, as well as helping to steer agency growth. She is currently obtaining further certification through Chartered Institute of Management Accountants (CIMA) fellow membership. She joined Sinclair in 2016.
Carbo Yu, a seasoned industry professional in APAC, is promoted to Regional Executive Director with the remit of further growing the agency's integrated service offerings across SEO, content strategy, influencer marketing, research and insights, and creative services, and driving business development across the agency's cross-industry B2B and B2C client base across our offices in Hong Kong, Shanghai and Singapore.
With 13 years of agency experience partnering with world-leading brands, Carbo was named PR Professional of the Year (Agency) by PR Awards Asia 2021 and a Campaign Asia Women to Watch in both 2021 (Greater China) and 2022 (Asia Pacific). Carbo is currently Chairperson of PRHK, Hong Kong's PR and communications industry association. She joined Sinclair in 2017.
Jessica Man, a highly sought-after strategic advisor and expert communications consultant, is named Managing Director – Hong Kong.
Her passion for protecting and growing brand reputation alongside her dedication to nurturing next generation talent will see her taking full responsibility for the Hong Kong business' revenue growth and talent development.
A widely respected public relations leader with over 12 years' experience, Jessica was named PR Professional of the Year (Agency) at the PR Awards Asia 2022 and was a Campaign Asia Women to Watch in 2021. She joined Sinclair in 2017.
"Team First is the central tenet of Sinclair's values. As an agency, we are committed to Sinclair's diversity, equality and inclusion promise, offering career growth opportunities by nurturing a passionate team who offer multiple perspectives, experiences and creative outlooks." says Stephen Millikin, Chief Operating Officer, APAC.
"At Sinclair, we champion agency and personal successes equally, and I wholeheartedly congratulate Philippa, Carbo and Jessica on their professional achievements. It means that we are doing something very right, and I look forward to seeing more individuals continue to grow their careers with Sinclair."
SmartBear (Sommerville, Mass)
SmartBear has promoted Shital Whitmore to Chief Financial Officer after spending nearly four years as the company's Senior Vice President of Finance. Bryce Chicoyne, who has been serving in dual capacity as both COO and CFO, is shifting his focus exclusively to Chief Operating Officer responsibilities. SmartBear has been accelerating in both revenue and profitability, scaling through organic growth and acquisitions, backed by successful investors, industry awards, and analyst recognition.
"Promoting Shital to CFO and focusing Bryce on COO responsibilities is a natural next step and will give us the opportunity to enhance our business analytics and provide visibility into long-term decisions needed to continue paving the way for extended growth at SmartBear," says Frank Roe, CEO, SmartBear.
"Both Shital and Bryce have been an integral part of positively impacting the company's growth and profitability, and I look forward to working with them in this renewed capacity."
Bryce joined SmartBear in 2017 and has led the company through investments from both Francisco Partners and Vista Equity Partners. During his tenure as both COO and CFO, SmartBear has more than tripled revenue and EBITDA, and he has led the successful completion of seven acquisitions. He is now focusing full time on developing the strategies to accommodate the rapid growth objectives and scale of the company.
Shital is now responsible for the entire SmartBear global finance organisation as well as worldwide facilities and real estate, reporting to Bryce. Prior to SmartBear, she held VP and Director level positions at Cengage Learning and Fresenius Medical Care. She was also Senior Financial Analyst at Lewtan Technologies. She has a bachelor's degree in finance from Bentley University and master's degree in business administration from Babson College.
"Because we have been growing quickly, working at SmartBear has been exciting and fast-paced with the opportunity to be involved in a wide range of new and different projects, which has given me the depth of experience needed to take on the role of CFO," says Whitmore.
"I look forward to continuing to build on the processes, teams, and strategies that ensure sustainable long-term growth and profitability."
"Shital came to SmartBear with a well-rounded background in public and private equity-backed organisations across various industries," says Chicoyne.
"She knows not only how to build a world-class finance organisation, but how to lead a company to scale efficiently while sustaining profitability. SmartBear is in great financial hands with Shital at the helm as the company continues accelerating growth."
TrippleLift (UK)
TrippleLift has announced they have hired James Evans to serve as Chief Privacy Officer and Vice President of Legal. In this role, Evans assumes responsibility for the execution of TripleLift's strategic approach to privacy matters globally, including evaluating risks and opportunities. Additionally, Evans will lead a team of attorneys supporting TripleLift's go-to-market (GTM) product and commercial initiatives. He reports to TripleLift's General Counsel, Kama Ostoya.
As Chief Privacy Officer and Vice President of Legal, Evans is responsible for ensuring that privacy remains at the forefront of TripleLift's global technology platforms. He is also tasked with working closely with cross-functional teams to ensure the company's products and processes continue to meet global privacy requirements as both they, and the digital advertising market in general, continue to evolve.
"TripleLift's growing global footprint and fast expanding portfolio of privacy-centric solutions requires a top-notch legal mind to navigate the privacy regulations in the industry on a global scale," says Kama Ostoya, General Counsel, TripleLift.
"James lives and breathes this space and understands not only the legal implications for our company, but those of our clients and partners as well. He is the perfect fit for this role and we are thrilled to have him on board."
Evans has more than 15 years of experience in media and advertising, and comes to TripleLift from Yahoo, where he served as Associate General Counsel on its Global Privacy team. Most recently he led Yahoo's international privacy team of lawyers, privacy professionals and engineers. During Evans' tenure at Yahoo (formerly known as Verizon Media, Oath, and AOL) he held a number of roles including Senior Counsel and Head of Data Policy, as well as Corporate Counsel at Millennial Media (which was acquired by AOL in 2015).
In addition to his adtech and media experience at Yahoo and Millennial Media, Evans has a long history in the publishing and advertising space having started his career in magazines and digital media at the UK's Professional Publishers Association, where he served as Head of Legal.
"I have been familiar with TripleLift and its excellent reputation in the market for a number of years, and I am delighted to join this exceptionally talented team at an exciting time in the company's growth," says James Evans, Chief Privacy Officer and Vice President, Legal, TripleLift.
"I'm looking forward to helping drive the global business forward with privacy at its core."
TUANZ ( New Zealand)
The Tech Users Association of New Zealand (TUANZ) welcomed new board members at its Annual General Meeting.
Congratulations to Andy Edwards (re-elected), Caitlin Metz, Kaity Mitchell, Vaughn Baker (re-elected) and Paul Littefair who have been appointed to the board. They join existing board members Maxine Elliott, Tristan Illich (chair), Wendy McGowan, Zoe Udy and Jenna Woolley.
Special thanks to outgoing board members Nise Williams and Theresa Corballis.
"I would like to acknowledge our Board members for their ongoing commitment of time and effort in providing their esteemed leadership. I would also like to thank our members who enable us to continue to speak for all users of digital technology in Aotearoa New Zealand," says Craig Young, CEO, TUANZ.
"We want to help ensure New Zealand makes the most of the digitally connected world. Our vision is for New Zealand to be in the top 10 digital ready nations by 2030."
"Earlier this month we also celebrated the one year anniversary of the valuable initiative Digital Boost which TUANZ supports through the Digital Boost Alliance. The Digital Boost Alliance is a joint public-private initiative that supports the uptake of digital tools for small businesses, communities, and individuals. Working together our members are helping drive digital acceleration in Aotearoa."