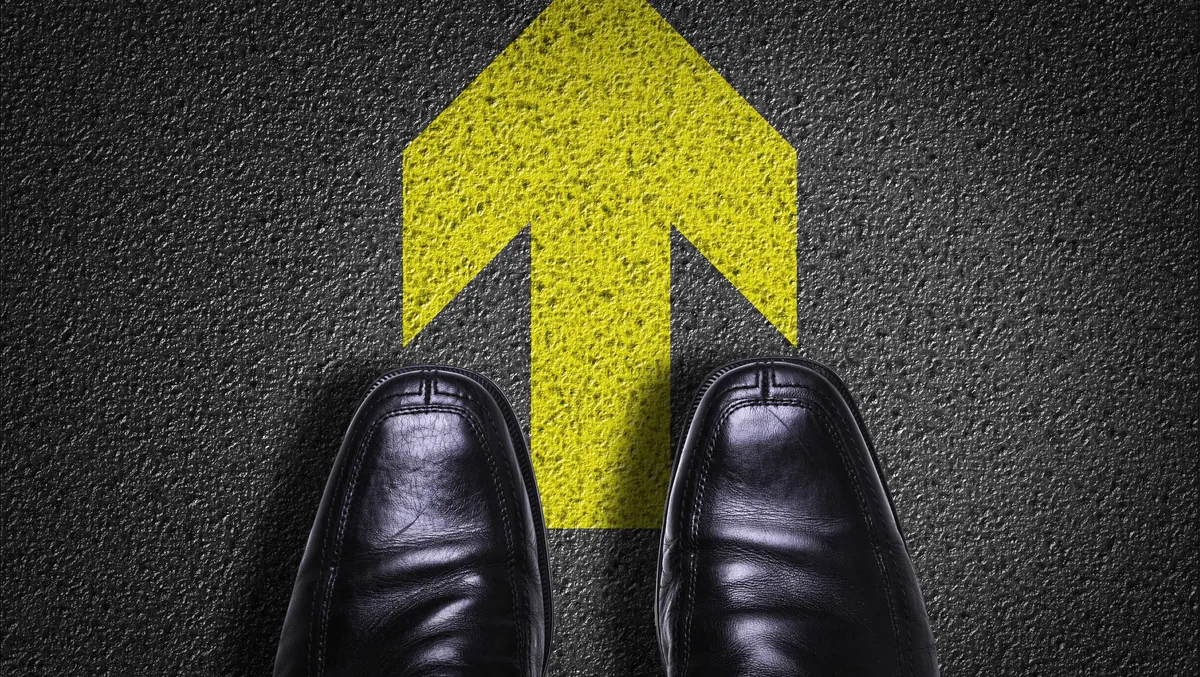 Tech job moves - Axonius, Chargebacks911, Datacom & HireVue
Tech job moves - Axonius, Chargebacks911, Datacom & HireVue
We round up all job appointments from October 17-21, 2022, in one place to keep you updated with the latest from across the tech industries.
Axonius (Sydney)
Axonius has announced the appointment of Nick Degnan as Senior Vice President of Sales. Degnan, who has spent the past decade building and rapidly scaling global sales and channel teams, joins Axonius to oversee the global sales organisation.
"The Axonius platform is well known for solving critical security and infrastructure problems for businesses of all sizes and I am thrilled to join an organisation that stands out for its culture, technology and vision," says Nick Degnan, SVP of Global Sales, Axonius.
"I look forward to partnering with the team to build on the high-growth, high-energy in pursuit of infinite scalability."
Degnan joins Axonius from Tanium, where he led the global sales organisation focused on hyper-growth of the business. Degnan led the Go-to-Market strategy as Tanium entered the Mid-Market after being responsible for some of the company's largest, most strategic accounts, F200 accounts. Previously Degnan held roles with Dell EMC and Pure Storage, where he was a founding member of their industry-leading channel program. Pure's channel program has since become an industry standard and replicated by companies across the globe.
"Nick brings a deep understanding of the cybersecurity and infrastructure landscape and a clear appreciation of and commitment to our culture and values," says Dean Sysman, Co-founder and CEO, Axonius.
"With a proven track record of helping already high-functioning sales teams transition to highly-efficient, scaleable units, Nick will undoubtedly play a critical role in our next phase of growth."
Chargebacks911 (Tampa Bay, FL)
Chargeback911 has appointed long-time finance leader Pelwasha 'Pel' Faquiryan as its Chief Growth Officer, responsible for the delivery of superior, personalised customer experiences and measurable business results.
Chargebacks911 has grown considerably over the past years, adding its sister brand, Fi911, in order to service the financial industry and continuing to expand their anti-chargeback and anti-fraud product portfolio. As the company's new Growth Officer, Pel will focus on enhancing Chargebacks911's long-term performance and market position while building long-term capabilities.
An industry veteran with over 20 years of experience, Pel has had great success and focus in the design, build and drive for growth of robust relationship ecosystems for her customers, partners and business. She has spent her career dedicated to driving a customer-centric culture driving increased customer engagement, advocacy and satisfaction.
Pel has held several high-profile revenue and customer-focussed positions prior to joining CB911, including her time as Executive Vice President US Bank Payment Solutions and Global Airlines and Vice President of US Acquiring Sales at merchant services technology company Ingenico, and as Vice President of Business Development and Client Management at financial technology company FiServ.
"We are extremely excited to have Pel join us at CB911 at a critical time in our story as a company. We are at a point where businesses around the world have woken up to the possibilities of working with third-party anti-fraud providers, and since we are the pioneer in the field we are ideally placed to lead the industry forward. Pel has come from companies who are at the top of their respective fields and is a high-performance, results-driven executive in her own right, so she is the perfect fit for what we are doing right now and where we will be in the future," says Monica Eaton-Cardone, Founder, Chargebacks911.
"I am extremely excited about many things when it comes to joining CB911. First the people: CB911 and FI911 have a tremendous amount of talented people who are dedicated to the future of the organisation. Secondly is the product: we have an exceptional and best-in-class product that drives serious value to our partners and customers", added Pel Faquiryan, Chief Growth Officer at Chargebacks911. "Lastly, there's the vision: the founder of our organisation, Monica Eaton-Cardone, is brilliant. Her vision of and long-term strategy for the company is extremely exciting and I am equally excited to be a part of it."
CloudBees (US)
CloudBees has announced the appointment of Lynne Doherty, President of Worldwide Field Operations at Sumo Logic, to its Board of Directors.
"We are pleased to welcome Lynne as a new board member at CloudBees," says Anuj Kapur, President and CEO, CloudBees.
"We look forward to working with her to advance our mission, drive our strategy forward, and bring increased value to our enterprise customers."
Doherty brings to the board more than 20 years of experience leading sales organisations and driving positive business outcomes for customers, including in her current role in which she is responsible for driving revenue in one of the fastest growing markets in the technology space – cloud-native SaaS solutions. Prior to Sumo Logic, Doherty was Executive Vice President of Global Sales and Marketing at McAfee and Senior Vice President of US Commercial Sales at Cisco.
"Building world-class sales organisations that serve customers' evolving needs through delivering innovative technology has been a key focus throughout my career," says Doherty.
"I am honoured to have the opportunity to serve on the Board to help CloudBees enable customers to reduce risk, optimise software delivery, and accelerate innovation. I look forward to working with the Board and Executive team to further grow CloudBees and create more value for shareholders."
Cloudera (ANZ)
Cloudera has appointed Keir Garrett as its new Vice President for Australia and New Zealand (ANZ), based in Sydney. This appointment comes at a key time for Cloudera as it continues to accelerate its hybrid data footprint across the region through the rollout of new hybrid data capabilities that will allow organisations to have access to fast, self-service analytics and exploratory data science on any type of data cloud.
Garrett brings more than 20 years of management, strategic consulting, and digital transformation experience to Cloudera. She has successfully developed lines of business in global markets and across multiple industries, both directly with customers and in collaboration with the partner ecosystem.
"The ANZ region is one of the world's earliest adopters of hybrid data technologies and our customers are focused on achieving bold growth strategies within their cloud and on-premises environments. However, this desire for accelerated growth also comes at a time of increased pressure to meet higher data security and governance standards. We are extremely pleased to welcome Keir to our senior leadership team at this pivotal time and her knowledge will be invaluable in helping our customers move forward at speed with their data transformation journeys," says Remus Lim, Vice President of Asia Pacific and Japan, Cloudera.
Most recently, Garrett spent two years at Crayon in the role of Chief Executive Officer and prior to this was Head of Software, Cloud, Advisory, Professional & Managed Services Sales at Datacom. Prior to this, she held several senior positions at Microsoft, SAP and Infor.
"It's fantastic to be joining a talented group of people, customers and partners. Today's data savvy organisations know they need to do more with their data to remain competitive. Our customers are looking for the flexibility that allows them to scale their data workloads at speed, across any cloud environment, from multiple data sources. However, this needs to be delivered in a way that drives business efficiencies, cost optimisation and is secure. The team at Cloudera understand this and I'm looking forward to working with them and our expanding channel ecosystem, to help our customers achieve accelerated growth as part of their transformation journeys," says Garrett.
Coherent (New York)
Coherent has announced new leadership for its Asia-Pacific (APAC) region, three new C-suite leadership hires, geographic expansion in locations across 15 US states and Canada, and four new partnerships.
Joel Lim takes an expanded role as CEO, Asia while continuing to lead the company's go-to-market strategy and operations. With prior Executive experience as Partner at EY and various roles at PwC and IBM, he brings a wealth of expertise and experience to this expanded leadership role.
Robert Showers brings nearly two decades of financial services experience to his role as Chief Revenue Officer, where he will be responsible for driving cohesion and alignment between all revenue-related functions of the platform. He most recently served as the Sales and Relationship Management Lead for Alternative Asset Managers in the Americas at BNP Paribas Securities Services, where he drove business strategy and product sales across the full suite of BNPs infrastructure solutions platform.
Mukkul Dasgupta joins as Chief Product Officer responsible for leading the product management for Spark, Coherent's flagship platform. Prior to joining Coherent, Mukkul led multi-disciplinary teams in Strategy, Operations, Analytics, and Product and Engineering at top-tier technology and management consulting firms across the US, Asia-Pacific, and Europe, including LinkedIn, SAP, Bain & Company, and Microsoft.
B2B SaaS marketing industry vet Andrew Hoerner joins Coherent as Global Chief Marketing Officer. He brings extensive leadership experience across Marketing, Product Marketing, and Public Relations from roles held at global public companies as well as fast growth startups. Throughout his career, Andrew led marketing transformation for noteworthy technology companies such as Symphony, McAfee, and Intel.
Chris Hansen joins Joel on the go-to-market team and brings experience from EY, Morgan Stanley, and GE. He joins Coherent after serving in the Finance Services Advisory practice of EY with over 16 years of experience of IT advisory in the banking, capital markets, and insurance industries, including virtual payment platforms and digital banks.
Cyara (Melbourne)
Cyara has appointed Dean Saunders to the new role of Channel and Alliances Director of APAC as it accelerates its expansion across the region.
With over 22 years' experience in the technology industry, Saunders has held key leadership roles across Australia, New Zealand, and the wider Asia Pacific (APAC) region in multinational companies, including Commvault and CA Technologies.
Saunders joins Cyara following a record year in the APAC channel, with more than 75% of the company's new business driven and transacted through partners. Saunders will be responsible for accelerating Cyara's growth in the region, driving its presence across North, South and Southeast Asia, in markets such as Hong Kong, Singapore, Vietnam, Indonesia, and India and doubling its channel partners this financial year.
Saunders will also work closely with existing channel partners to raise greater awareness of Cyara's recently acquired automated chatbot testing and assurance solution, Botium, which added chatbot and conversational artificial intelligence (AI) capabilities to Cyara's product portfolio.
"Joining a fast-growing company that has its roots in Australia but leads the CX assurance category on an international stage is an exciting challenge for me. Over 250 global brands already rely on Cyara to ensure great customer experience and the funding earlier this year opens many doors to new markets. Cyara's APAC channel programme will be instrumental in expanding access to its platform, and I'm excited to start working with our partners old and new," says Dean Saunders, Channel and Alliances Director, APAC.
Alok Kulkarni, CEO and Co-Founder of Cyara, added, "Dean joins at a key milestone in Cyara's journey as we focus on strengthening our presence across APAC. His incredible track-record of creating strong business relationships will be vital to our growth story and continued commitment in new markets. Dean will play a pivotal role in accelerating the delivery of flawless customer experiences in untapped markets and we're thrilled to have his passion and expertise on board."
Datacom (ANZ)
EROAD's former CTO Tim Hogan will join Datacom as Datapay Director at the end of this month.
"Tim [Hogan] will bring great expertise and experience to Datapay and is well positioned to help Datacom achieve our objectives for steep growth in Australia and New Zealand, while at the same time modernising our core platform, empowering our customers to embrace the future of work, and building rewarding careers for our people," says Peter Nelson, Managing Director, SaaS Products, Datacom.
Hogan will begin the new role with Datacom on 31 October and says he is looking forward to being part of a business that provides such a critical service for other organisations.
"People are the beating heart of every business and trusted payroll is the ultimate essential service. I am delighted to join Australasia's leading tech team, helping customers stay competitive and flexible as they grow and manage today's increasingly complex workforce."
In his role with New Zealand fleet tracking and management company EROAD, Hogan led a team of 250 people building SaaS solutions to help transport fleets to lift their supply chain assurance, enhance safety, increase return on capital, and improve regulatory compliance.
Hogan's previous positions include GM roles with Warner Bros, NBCUniversal, and TiVo, and several startups. At Warner Bros, he led strategy, business development, marketing and engineering for the launch of a new SaaS ecommerce platform which his team grew to $2.5 million per week in sales.
Throughout his career, Hogan has launched new SaaS/PaaS services in 11 countries and scaled products to $1+ billion in revenue.
In August this year Datacom appointed Peter Nelson to the role of Managing Director, SaaS Products to lead the company's three software product businesses: Datascape, Datapay, and Smartly.
Nelson manages the Datascape team directly, while Hogan will lead the Datapay team and Smartly's team is led by CEO Melissa Cheals.
DDLS People (Sydney)
DDLS has appointed Kenneth Hoppe as its new General Manager.
DDLS People is owned and operated by DDLS Group, Australia's largest provider of IT training, and leverages a 20-year history of delivering complex logistics and supply chain projects, and learning and development activities to Australian government agencies, primarily the Department of Defence.
Taking over from Karen Smith, who previously held the role, Ken will be focused on the implementation and development of DDLS People's strategies and policies, with the aim of expanding the business into new sectors.
Ken will also be managing existing partnerships with public sector clients – mostly in defence – leveraging his acute understanding of the industry environment. He has spent the last 15 years providing professional services to Defence and the Defence Industry, in particular, the Capability Acquisition and Sustainment Group (CASG) and the Chief Information Officers group (CIOG), making him an invaluable asset to DDLS People.
"DDLS People has an established track record of delivering results with commitment and passion over two decades to some of Australia's biggest agencies. I'm eager to join the team and leverage my industry experience to help organisations drive a path towards workflow optimisation, improved business productivity and profitability", says Hoppe.
Prior to his appointment, Kenneth was the Director of Defence for Augment Resources, a professional services and consultancy firm in Melbourne. He has over 30 years of experience in technical support, logistics engineering, instructional analysis, contracting, and project management, having also worked in various senior and executive management roles for Nova Systems and Logistic Solutions Australia.
HireVue (Sydney)
HireVue has announced the appointment of Damon Pal as Head of Asia Pacific. The newly established role comes as the company sets its eyes on further APAC growth in line with the growing demand for Artificial Intelligence (AI) , video interviewing and assessment tools in the region.
As an experienced sales leader, Pal brings over 20 years of cross-market expertise to the role, leading sales divisions across Australia, New Zealand, North America and South East Asia. In his most recent role, Damon held the position of Director of Enterprise Solutions in Australasia & SE Asia at HRS Group. Prior to HRS, he held senior leadership positions at companies including Expedia Group, Epsilon and Ebay.
"While the APAC region's recent border closures have had a significant impact on the local skills shortage, HireVue has been at the forefront, providing hiring managers and employers across the globe with end-to-end solutions that help them to keep pace with industry changes. One of the key outcomes has been an increased adoption of AI video interviewing and technologies across APAC, resulting in strong growth for HireVue," says Anthony Reynolds, CEO, HireVue.
"Building on this momentum, we are delighted to be announcing Damon's new role as part of our continued commitment to expansion within the region. Through his expertise, we are confident that Damon will play a key role in bringing HireVue to the next stage of growth on the business' global expansion journey."
"I am delighted to be taking on the role as HireVue's Head of Asia Pacific as the company steps into its next phase of growth in the APAC region. Expanding HireVue's footprint in the Asia Pacific region presents an exciting opportunity and challenge to which I was particularly drawn. Helping businesses to find the best talent for their company while navigating the cultural nuances and local languages that exist within the region is my primary goal," says Pal.
"Having been on both the employer and candidate side of the HireVue coin, I have experienced the industry standard-setting technology that goes into eliminating bias first-hand. I am excited to grow the use of a platform that enables diversity and equity at this high standard across APAC, and look forward to working with the HireVue team, customers and partners to elevate the company's presence in the region."
IGEL (UK)
IGEL has announced the appointment of Simon Townsend as Field CTO for EMEA and Jason Mafera as Field CTO for North America. Both Townsend and Mafera will join IGEL's newly established Office of the CTO, which also includes Matthias Haas, IGEL's Chief Technology Officer.
"In establishing the Office of the CTO, one of our primary objectives is to optimise the experience our customers and partners have with IGEL through thought leadership on the future of end user computing and edge security, as well as a clear understanding of the unique challenges customers are facing in their local markets," says Matthias Haas, CTO, IGEL.
"We are delighted to be elevating Simon to the role of Field CTO, and welcoming Jason to the IGEL team. Together they will become a force multiplier for our Sales and Customer Experience teams including our partner community as we continue to expand this office and establish a repeatable formula for customer success in all the regions we serve globally."
Prior to becoming Field CTO for EMEA, Simon served as IGEL's Chief Marketing Officer, overseeing field, Digital and Product Marketing functions. With more than 20 years of experience in the end-user computing market, Simon has helped manage Marketing, Product Marketing, Product Management and Global Systems Engineering for several enterprise software companies.
He joined IGEL in 2018 from Ivanti where he was Chief Technologist and a member of the Office of the CTO. Before that, Simon spent more than a decade at AppSense where he served as the company's Vice President of Product Management. Simon is a frequent industry speaker, author and visionary on industry topics related to endpoint security, VDI, Citrix, Windows and DaaS.
Jason comes to IGEL with more than 20 years of experience in the delivery of cybersecurity-focused enterprise and SaaS solution offerings and has worked for a broad range of companies from start-ups and pre-IPO organisations to public and privately backed firms.
Prior to joining IGEL in October 2022, Jason served as Head of Product and then Vice President of Sales Engineering and Customer Success for Tausight, an early-stage startup and provider of healthcare software focused on delivering real-time intelligence for securing and reducing compromise of electronic Personal Health Information (ePHI) at the edge.
Before that, he held a succession of leadership roles with digital identity provider and IGEL alliance partner, Imprivata. Jason spent 12 years at Imprivata, first defining and driving to market the OneSign Authentication Management and VDA solutions, then leading the Office of the CTO. Early on in his career, he was systems engineer and later product manager at RSA, The Security Division of EMC.
"I'm thrilled to have the opportunity to continue to serve IGEL, its customers and partners in the role of Field CTO for the EMEA region," says Townsend.
"For me, this is really about returning to my roots and helping organisations successfully adopt technologies that will transform the employee experience, protect the organisation by simplifying management and security at the endpoint, all while helping them to align with the needs of today's modern, hybrid workplaces."
Mafera added, "Edge devices are where employees and end-users now interact with their business applications, data, and virtual resources. The evolving threat landscape, coupled with the increasing number of workloads shifting to the cloud, means that businesses must focus on identifying new and innovative ways to secure these edge access devices. IGEL solves this very real challenge faced by enterprises and SMBs, alike, by offering a proven solution for risk mitigation that reduces the attack surface through OS footprint minimisation, management, monitoring, and control at the endpoint. I'm excited to join IGEL as their North American Field CTO. I look forward to working with the leadership team to build out the Office of the CTO, and to also having a voice in guiding customers in making decisions today that will have a positive impact on their future success."
LastPass (Sydney)
SmartBear Software has named Frank Roe, CEO of SmartBear Software, to its board of directors. Throughout his nearly 25 years of experience as a technology leader and innovator, Roe has developed a comprehensive understanding of business complexities, the importance of collaborative leadership and the keys to creating sustained, long-term company growth through his previous positions, including those at Oracle and Rogue Wave Software.
"Frank holds an impressive track record of leading and overseeing successful growth strategies across software companies, all while delivering increasing value for customers," says Karim Toubba, Chief Executive Office, LastPass.
"His background in leadership, coupled with his commitment to supporting innovative strategy and driving execution, make him a natural fit for the LastPass board of directors."
In his position as a board member at LastPass, Roe is expected to help shape LastPass' business management and strategic planning, as well as evaluate company performance and support key stakeholder relationships.
"It is an honor to join the LastPass board alongside a talented group of seasoned leaders," says Roe.
"The company's vision of providing a more accessible and secure online world aligns seamlessly with my values, and I'm humbled to be joining a team committed to digital safety through innovative information security."
In addition to his role as CEO of SmartBear, Roe also serves on its board of directors and is a strategic board advisor to Appsurify, software testing company focused on smarter, faster customer releases.
Roe joins other board members including John N Stewart from Talons Ventures, Andrew Kowal, Mac Fountain, Mike Kohlsdorf and Christin Wang from Francisco Partners, Jason Genrich from Elliott and Bruce Kenny from Evergreen Coast Capital.
luvo Testing (Sydney)
Shane Parkinson, former Head of Software Engineering at News Ltd and more recently Head of Delivery at Attribute Consulting, has joined as the new Head of Testing at luvo Testing.
The newly created role sees Parkinson overseeing all aspects of software testing from a strategic level. He brings over 30 years of software development and quality assurance experience and will initially be spending his time adding his knowledge to the luvo QA Playbook.
"Every project, whether software development or not, should have quality assurance baked into their delivery. Software development has many different delivery methodologies, each with different approaches and we need to apply QA principles and practices with the same agility we expect from development teams, moving quickly and with purpose, this playbook allows us to do that," says Parkinson.
"Companies have a real opportunity to reshape how they think about software development and delivery at an organisational level, and how quality and software testing fits within the end-to-end delivery cycle. I was inspired by luvo Testing's unwavering focus on delivery where quality and integrity are at the heart of everything they do."
"There's so much opportunity for Shane in this role and he's the perfect fit for us as an organisation. luvo Testing currently works with some huge companies across Australia, and we are looking to significantly increase this reach over the next few years. There is an ever-increasing focus on the customer experience and their data security, and now is the perfect time to raise the bar on the overall quality of what our clients deliver," says Gary Brookes, Co-Founder and Director, luvo Testing.
Main Sequence (Sydney)
Main Sequence has welcomed Amandeep Hansra as the investment team's newest Principal, where she will support in accelerating the firm's six investment focus areas.
Amandeep is a general practitioner with two decades of clinical experience. She co-founded Australian Medical Angels, one of the largest medical angel investment syndicates in the world, with 650 Doctors/Angels. She is also the founder of Creative Careers in Medicine — an organisation with more than 17,000 members and has provided consulting services to governments, hospitals, startups, corporates and investors.
"We're looking forward to witnessing her impact on the fund and the community as she applies her clinical background to solving some of the world's biggest problems, including feeding a growing population, and unlocking the potential of Artificial Intelligence and Machine Learning."
Amandeep is active on several Boards, including the Australian Medical Association (NSW) and Coviu Global. Looking to better connect her clinical background with creating impact on mass scale, Amandeep joins the team to help bring innovation to life not only in healthcare but across all industries.
"As a doctor, you want to ensure better health outcomes, not just for the patient in front of you, but to have a larger impact, even on a global level through innovation," says Amandeep Hansra.
"Australia punches above its weight in research and is responsible for some world-class innovations, but to deliver them, we need to invest more seriously. I am excited to join a team where I can help build an investment pipeline that will enable these innovations to flourish and commercialise in a sustainable way."
Ninja (Perth)
Brendan Wong, Co-Founder & Chief-Contributor of one of the largest Web3 gaming guilds in the blockchain space joins Ninja Syndicate as Strategic Advisor.
Brendan brings to Ninja Syndicate fifteen years of expertise in entrepreneurship, growth and scaling for start-ups, including experience in fundraising and networking. He has a core focus on building robust partnerships and delivering multimillion-dollar bottom-line growth.
Most recently, Brendan built Avocado DAO, one of the largest Web3 gaming guilds in the blockchain space and developed revenue run rate from zero to $20 million in the first year of its business operation.
Brendan is excited by what Ninja Syndicate has already achieved with its initial game, Supremacy, and is honoured to join the team.
"The Ninja Syndicate team have demonstrated they are extremely capable of delivering an innovative approach to Web3 gaming. They are going against the grain of the current Web3 GameFi Space which, in many aspects, currently lacks variety in gameplay and tokenomics design. I am excited by the prospect of what they [Ninja Syndicate] are building. I can't wait to see their full vision come to life and it's truly an honour to come on board as an advisor to support their development in building a strong Web3 game environment," says Wong.
Ninja Syndicate CEO, Alex Dunmow, mirrors this sentiment: "This is a really exciting time for the Ninja team as we gear up for rapid expansion with the release of new features for the Supremacy Battle Arena and its wider metaverse. Having Brendan come on board as an Advisor at this important stage in the company's growth is perfectly timed."
Nuix (Sydney)
Nuix has announced the appointment of Jason Wilson as Chief Product Officer on the Leadership Team with immediate effect. In the role, Jason will be accountable for Nuix's unified product strategy and roadmap, including leadership of its Product, UX design and Documentation teams.
Jason brings an incredible depth of experience as a product leader. Most recently, he was the Chief Customer Officer at Class Limited, where he was accountable for the end-to-end product and customer lifecycle with functional responsibilities across product development and UX design, customer engagement, analytics and sales. He held overall product P&L accountability across seven products.
Prior to Class Limited, he held senior leadership roles in a range of different companies including the Commonwealth Bank, BT Financial Group, St George Bank and E*Trade.
"We are delighted to have Jason join Nuix at this exciting time in our product development. Jason's diverse experience in product leadership roles across a range of institutions and industries will undoubtedly benefit the Nuix business. We look forward to him helping to achieve our unified product strategy and delivering best-in-class technology for our partners and customers," says Jonathan Rubinsztein, Chief Executive Officer, Nuix.
Securonix (Singapore)
Securonix announced the appointment of Ajay Biyani to the role of vice president (VP) for Asia Pacific and Japan (APJ), responsible for charting the company's overall long-term growth and success in the region. Biyani will be based in Singapore and report directly to Andy Vallila, Chief Revenue Officer, Securonix.
"Ajay joins Securonix at a historic time where enterprises around the world have been replacing their legacy SIEM systems with our advanced cloud-native threat detection and response solutions with unlimited scalability and zero infrastructure cost," says Andy Vallila, Chief Revenue Officer, Securonix.
"Ajay's extensive experience in cybersecurity, combined with his leadership qualities and track record in growth acceleration, will propel Securonix to the next chapter of strategic development in the burgeoning APJ region."
Biyani brings nearly two decades of diverse engineering and sales leadership experience to Securonix, including roles at ForgeRock, Verizon Enterprise Solutions, and Wipro Technologies. Biyani most recently served as regional VP for ASEAN at ForgeRock, leading the company's commercial organisation across key markets in the Asia region.
During his tenure at ForgeRock, Biyani played an instrumental role in driving regional adoption for the ForgeRock Identity Platform and counseling customers and partners on emerging industry trends, privacy enhancement, and distributed authorisation.
Biyani's immediate priorities at Securonix include scaling the company's footprint across the APJ region through organic expansion and partner enablement, with aims to double regional headcount and revenue growth by 2024.
"Security continues to play a pivotal role in digital transformation as securing digital assets based on the zero trust security model at scale and cyber security skills remains a crucial concern for enterprises operating in today's increasingly interconnected but volatile world," says Ajay Biyani, VP for APJ, Securonix.
"I am looking forward to working closely with our customers and partners to strengthen their security posture and compliance against the regulatory mandates while defending the rising tide of sophisticated advanced persistent threats with artificial intelligence and machine learning based next-gen SIEM platform with predictable security budgets. APJ presents a huge opportunity for fostering new relationships and capabilities to accelerate Securonix's momentum and growth in the region."
Versent (Melbourne)
Versent, continues its investment in new executive talent with the announcement of the appointment of Gavin Wilkie as Chief Financial Officer. At the same time, the company has announced that Gabriele Famous has joined the Versent board as a Non-Executive Director.
Wilkie joins the company bringing more than 20 years' experience across a diverse number of roles which have covered finance, commercial, strategy and business development responsibilities. At Versent he will be responsible for ensuring that the finance organisation is equipped to enable the company to continue to grow and scale as it continues to evolve and change.
Most recently, Wilkie was Chief Financial Officer of Quantium for the past five years, during which time he supported the organisation through its rapid growth and expansion into global markets. Prior, he worked at Woolworths Group in several roles, in various capacities, but primarily in either new or high-growth businesses.
"Over the last eight years, we have been super privileged to be trusted by hundreds of incredible customers across ANZ and Asia as their cloud first, modernisation partner," says Paul Migliorini, Group CEO, Versent.
"Our unique approach to Modern Build and Modern Run coupled with our absolute commitment to customer success, 'Done:Done' has enabled us to grow at over 50 per cent a year over that time. We are just getting started on our journey to scale our impact for customers and we are thrilled to have an incredible leader of Gavin's experience and pedigree join us as CFO to help us in our next stage of growth."
VTEX (Singapore)
VTEX has announced the hiring of Rodrigo Jorge as Chief Information Security Officer (CISO). With over 25 years of experience in the area of ​​information security, privacy and technology, the executive has already been recognised with major market awards (Best IT Professional and Best Information Security Manager in the Utilities market) and has worked for companies such as Neoway and ALE Fuels.
"I have great admiration for VTEX and what the company has done globally, paving the way for the digitisation of commerce in different markets. Safety is a very important aspect throughout the day-to-day operations of the company, so it is gratifying to work in a team with great talents and an extraordinary future", says Jorge.
"Motivation and safety awareness are essential pillars of my career, and I hope to contribute and learn from VTEX professionals and its entire ecosystem. Our goal is to deliver an extremely secure platform for businesses and their customers."
Rodrigo Jorge arrives at VTEX to lead a team focused on maintaining the proper functionality and security of the platform at its highest level, aiming for the operational excellence of VTEX's customers and their consumers. He seeks to obtain new certifications for the platform and strengthen the safety culture at VTEX and its ecosystem, enhancing the work already carried out by the company.
"Security has the potential to be a competitive differentiator in the digital commerce space, so we want to ensure that we are leading the market with the best practices and features in terms of security and privacy. Rodrigo's experience helps us advance even further in this sector, transforming VTEX's future declaration into reality," says Fernanda Weiden, CTO, VTEX.
Rodrigo Jorge is also an avid triathlete focused on long distance events - Ironman, motivation and passion for challenges are present throughout his life.
Zetaris (Melbourne)
Zetaris has announced a significant US appointment, securing Kent Graziano as its Chief Technology Advisor. This is the first time Graziano, known as The Data Warrior, an internationally recognised thought leader in cloud and data warehousing strategies has agreed to a venture with an Australian company. He has written dozens of articles and books on data modeling, Data Vault, and agile data warehousing. Previously he served as Snowflake's Chief Technical Evangelist.
Graziano decided to come out of semi-retirement to join Zetaris, a fast growth Australian global success story, because he recognises the need for closer integration between the cloud and existing data center solutions to enable real-time analytics.
"What's exciting is the possibilities presented by real-time analytics," says Graziano.
"Zetaris has an innovative platform that enables data-driven organisations to get immediate insight and value without transferring all their data immediately to the cloud. I'm delighted to be asked to advise Zetaris and help the company achieve new levels of success," he said.
"We are fortunate to have Kent onboard as our Chief Technical Advisor," says Vinay Samual, CEO and founder, Zetaris.
"His extensive understanding of the data warehouse market will be invaluable in guiding the global evolution of our Networked Data Platform. His insight will be indispensable as we craft our product roadmap and expand our go-to-market strategy."