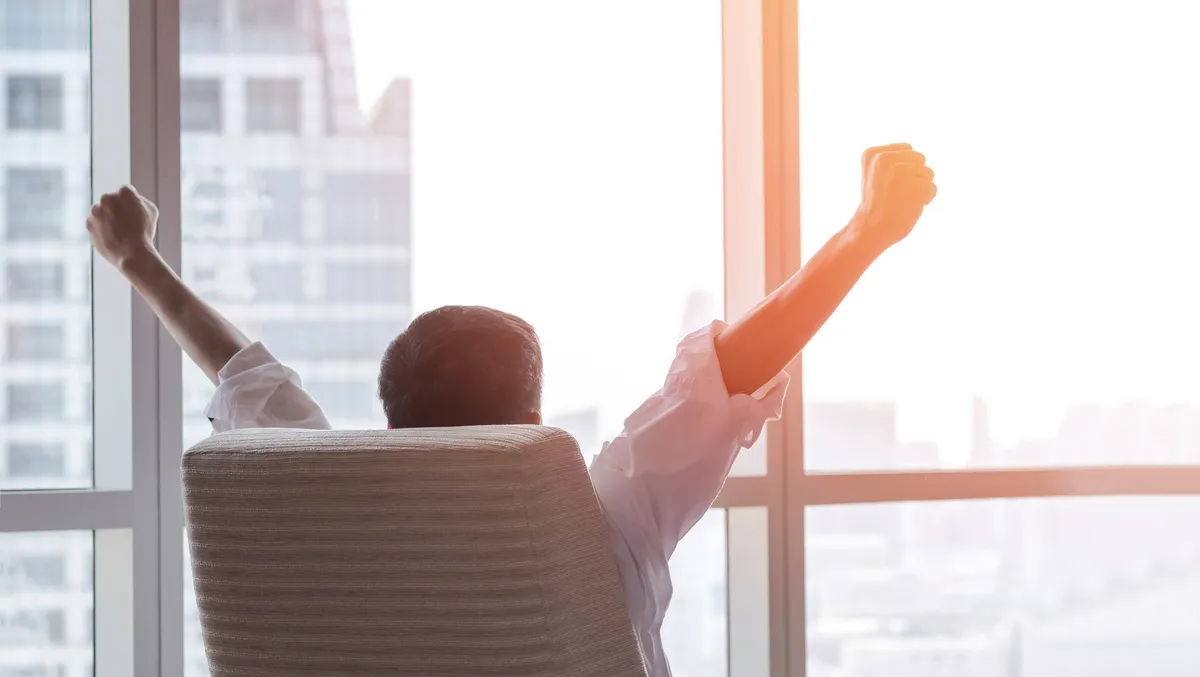 Tech job moves - BitTitan, Extreme Networks, Ivanti & Qualys
We round up all job appointments from September 19-22, 2022, in one place to keep you updated with the latest from across the tech industries.

Animoca Brands (US)
Jared Shaw has been appointed as Chief Financial Officer, along with several other senior management appointments.
As CFO, Shaw will oversee and support the strategic financial direction of Animoca Brands and its more than 380 portfolio companies. Most recently, Jared was the head of finance at Gemini, a leading cryptocurrency and NFT platform.
"Jared has a wealth of experience spanning audit, asset management, crypto, and more," says Evan Auyang, President, Animoca Brands.
"He joins us at a time when the finance team is growing rapidly and building strong capabilities. Jared brings to us not only relevant experience from leading Gemini's finance operations but also extensive business, audit and asset management experience at Goldman Sachs, Ernst & Young, and Prudential.
"We believe that Jared's strong leadership background will help to take Animoca Brands to the next level."
In addition, May Szeto has been appointed as group human resources director. In this role, Szeto will develop and lead group HR functions, driving people strategy and transformation efforts to streamline processes to support organisational development.
Jamii Quoc has been appointed as head of legal - commercial, and M&A, where she will be responsible for managing the legal team and advising on commercial and investment transactions for the group.
Samuel Tse has been appointed to the role of M&A director, where he will be responsible for driving the company's strategic investment, M&A, and joint venture efforts.
Josh Du has been appointed as the head of digital assets portfolio, where he will be responsible for managing Animoca Brands' digital asset treasury, balance sheet optimisation and yielding activities, and group market making and trading operations.

BitTitan (Hong Kong)
Tosin Vaithilingam has joined its Customer Success Team as a Senior Solution Architect headquartered in Hong Kong.
With over a decade of focused professional IT experience, Vaithilingam brings significant engineering and migration expertise to BitTitan's APAC customers.
Vaithilingam previously worked as a senior consultant dealing with M&A, divestitures, and IT transformation projects.
In addition, he has spearheaded the planning of a variety of migration projects ranging from exchange-to-exchange migrations to active directory migrations, consolidation and on-premises to Microsoft 365 migrations, and everything in-between, including public folders, Microsoft Teams, and Lotus Notes migrations.
Recognising that migrations can be complex and there is a lot at stake for IT professionals, BitTitan created its Customer Success Team to provide MigrationWiz customers with global coverage for essential services such as project scoping, planning and proof-of-concept.
Depending on a customer's needs, Vaithilingam can help them identify the data, files and workloads they need to move, assess all the complexities of their environment, both at the source and the destination and assist them with developing a comprehensive migration plan, including proof-of-concept.
Vaithilingam joins BitTitan as the demand for cloud services grows worldwide, especially in Australia and the greater APAC region.
"As digital transformation continues to accelerate, my commitment is to our customers' success," says Vaithilingam.
"Whether they're new to migrations or facing a complex project, the Customer Success team is a technical resource for customers and we are eager to help them save time and money or simply reduce stress."

Bonsey Jaden Group (Malaysia)
Backed by digital technology group CUE, digital brand agency Bonsey Jaden continues to expand and bolster its leadership across the Asia-Pacific region.
Joining the group leadership team as Head of Strategy, Marvin Duval assumes the role with well-rounded experience beginning in the mid-2000s, with the initial goal of leaning towards the more creative aspects of advertising.
"Bringing Marvin into the team is a huge step forward for us," says Daniel Posavac, Co-Founder and Group CEO, Bonsey Jaden.
"We know there is a rich and diverse pool of talent that you wouldn't necessarily have access to from a traditional path, and I truly believe that the future of our company and the branding landscape as a whole lies with those who know the rules well enough to be able to bend them and break them!
"Head of Strategy is a pivotal role for us because it sits at the intersection of data, technology, and creativity, and with his life and business experience, Marvin is perfect for the role," Posavac adds.
"Now and going into the future, it's vital to me to see that everyone [on any given team] should be more involved in and integrated with the approach to and structure of a campaign," Duval says.
"I was dissatisfied with the traditional ways of working; the lack of interdepartmental communication which made collaboration clumsy. I have found that [Bonsey Jaden's] culture demonstrates the antithesis of that.
"Here, we seem to understand fully that while skills are assets, we can't always depend on our strengths. Understanding and acknowledging weaknesses in one another can spell the difference between a campaign that works and a campaign that changes minds."
Duval also uses his position to help ready the smaller teams at Bonsey Jaden for new competition, while restructuring for smoother, more efficient collaboration internally.

ExtraHop (Asia Pacific)
Kenneth Chen has been appointed as Asia Pacific Vice President.
This promotion expands the purview and responsibilities of Chen across the Asia Pacific region, including ASEAN, South Korea, India, Australia, and New Zealand.
In this role, Chen is responsible for the business strategy, sales, and execution for ExtraHop in Asia Pacific, with a focus on expanding key partnerships and building high-performance go-to-market teams. This encompassing Asia Pacific leadership role underlines the company's commitment to international growth and expansion.
"ExtraHop has ambitious plans to redefine the network security market and streamline threat detection and response for organisations around the globe," says Patrick Dennis, CEO, ExtraHop.
"Ken understands and embodies our new approach, one that understands intrusion is inevitable but a breach doesn't have to be. Ken's business acumen and relationships across the region will help our customers and partners understand the power of their network to stop the sophisticated threats already inside their environments."
Chen joined ExtraHop in March 2022 as the Vice President of Asia, focused on the ASEAN market. During his time in this role, he doubled the team in the region, extending support for customers and partners in Asia.
"I see an incredible opportunity to help organisations elevate their cybersecurity posture and harness the power of their network to identify, investigate, and stop today's sophisticated attacks," Chen said.
"I look forward to continuing to build the company's momentum in Asia Pacific with the help of our great partners and our laser focus on customer satisfaction."
"I would like to welcome Kenneth Chen as the new Vice President of Asia Pacific for ExtraHop," said Gavin Lawless, COO, NEXTGEN.
"A veteran in the industry, along with his vast experience, we have no doubt the strong growth for ExtraHop will continue in the region.
"In Australia particularly, this conviction is firmly established under the leadership of Country Manager Rohan Langdon. Together with ExtraHop, NEXTGEN is looking forward to bringing NDR to the next level."

Extreme Networks (Asia Pacific)
Jeff Hurmuses has been promoted to Senior Vice President, APAC, Freddy Wang has been hired as the Country Sales Director for Taiwan, and Makoto Naito is leading Extreme's sales efforts in Japan.
As Senior Vice President of APAC, Hurmuses will manage sales operations and continue to drive growth for Extreme across the region.
Hurmuses joined the company in 2021 as Vice President of Sales in APAC and has played a significant role in establishing a presence in the region with key customer wins, such as LG Electronics and Marriott Hotel Group Greater China. He has also been instrumental in bringing in new talent and realigning strategies across Extreme's APAC presence for accelerated growth.
As country sales director for Taiwan, Wang will lead regional business growth strategies as well as drive Extreme's expanded presence in the country.
Naito-san will continue to drive growth opportunities across Japan.
"Extreme has seen rapid growth across the APAC region over the past year, with major brands trusting us to deliver best-in-class networking solutions including Marriott Hotel Group Greater China and LG Electronics," says Joe Vitalone, Chief Revenue Officer, Extreme Networks.
"Jeff has been a force of growth for us, and I know he will continue to drive success in his new role overseeing the region.
"Freddy and Naito-san will build upon our team of strong, experienced sales leaders and will be an excellent support system for Jeff as Extreme continues to expand in the APAC market. I have confidence that we will quickly realise and even exceed our regional goals for growth as they step into their new roles."

Forter (Israel)
Eran Vanounou has been appointed as chief technology officer to lead the company's next stage of product development and innovation. In this role, Eran will oversee Forter's data, precision and engineering teams.
Vanounou's appointment further deepens Forter's leadership bench following Sharda Caro Del Castillo and Scott Schenkel joining the company's board of directors. The news comes on the heels of Forter earning a top-50 spot on the Forbes Cloud 100.
Vanounou brings over 25 years of technical development, analytics and enterprise software experience to Forter. Prior to this role, Vanounou served as CEO of Varada, a big data analytics startup, where he led the company to its successful acquisition by Starburst.
Before Varada, Vanounou served as LivePerson's CTO and before that, he led product and engineering teams at companies such as Sun Microsystems, Oracle and NICE Systems.
"Forter's well established leadership in the digital commerce space is indisputable. I'm thrilled to join such a seasoned team that has reshaped how businesses think about trust in digital commerce, and using its deep understanding of identity to fight fraud, delight customers and operate at scale," Vanounou says.
"Eran's expertise in leading high-performing teams will be critical as we double down on our commitment to product excellence," says Michael Reitblat, CEO and co-founder, Forter.
"We invest heavily in innovation and Eran will help ensure our portfolio stays ahead of fraudsters and at the forefront of our market."
Vanounou will take the place of Forter's former CTO Iftah Gideoni, who is retiring.

Ivanti (US)
Dr Srinivas Mukkamala has been appointed as its new Chief Product Officer, succeeding Nayaki Nayyar in the role.
Dr Mukkamala will be responsible for overseeing the product strategy, vision and roadmap.
Dr Mukkamala has served as Senior Vice President and General Manager of Security Solutions since the acquisition of RiskSense in August 2021 and has been instrumental in integrating the RiskSense team and portfolio into Ivanti and driving the overall security solution vision.
Before joining Ivanti, Dr Mukkamala was CEO and Founder of RiskSense, a pioneer in risk-based vulnerability management and prioritisation, to drive the next evolution of patch management.
"Sri has been a valuable part of the Ivanti leadership team and is well-suited to step into this role," says Jeff Abbott, CEO, Ivanti.
"His promotion to the CPO role ensures continued excellent momentum with our product management and engineering team, and consistent, high-quality delivery of Ivanti solutions to our customers."
"I joined Ivanti because of the talented executive team and the opportunity to disrupt the IT and security markets," Dr Mukkamala says.
"Joining Ivanti was a thoughtful choice a little over a year ago and was because of the opportunity it provided to transform patch management with risk-based vulnerability management and automated patch intelligence to defend against sophisticated cyber threats.
"My focus will be solving customer problems and leading our talented product and engineering teams who are passionate about innovating and bringing our solutions to market."

KiwiNet (New Zealand)
Dr Will Barker has been appointed as the new Board Chair to steer the organisation as it continues to create benefits for New Zealand through publicly-funded research commercialisation. An independent board member since 2018, Dr Barker, Founder and CEO of Mint Innovation, advisor and company director, succeeds Ngaio Merrick.
KiwiNet has also appointed two new members to its board: Katherine Sandford, CEO of electric adventure vehicle company UBCO, and Amanda Davies, innovation manager at Crown Research Institute, Scion.
KiwiNet is the combined power of 19 of New Zealand's universities, Crown Research Institutes, and other research organisations, working together to transform early-stage discoveries into products and services that will have a social, environmental, cultural, and economic impact for Aotearoa New Zealand.
Retiring KiwiNet Chair Ngaio Merrick, who served for seven years on the KiwiNet board (four as Chair) has overseen KiwiNet as a collective support more than 830 new projects, launch 35 start-up companies and create a further $225 million in financial returns for New Zealand.
Merrick, the Managing Partner at Nuance Connected Capital and Portfolio and Investment Manager at Lewis Holding, says chairing the KiwiNet Board has been an exciting and educational journey.
"It has been a great pleasure to learn from the extraordinary people within Aotearoa's public research organisations who care deeply about what science has to offer and turn ideas into reality," she says.
KiwiNet CEO Dr James Hutchinson says KiwiNet will benefit greatly from Will's leadership and expertise.
"We are thrilled to work alongside Will. His depth of experience will advance our work as we support even more scientific discoveries to market, where they can create longstanding social, environmental, and economic impact for our country and the world. We are also delighted to welcome Katherine and Amanda to the KiwiNet board - both are highly accomplished and we look forward to their contributions," he says.
Amanda Davies, innovation manager at Scion, has also been appointed to the board as a Crown Research Institute representative director. She brings a deep understanding of the commercialisation ecosystem, having overseen the allocation of the PreSeed funding as a KiwiNet Investment Committee member.

Meltwater (Malaysia)
Meltwater is moving into the next phase of growth with key appointments to its leadership team.
Kunalan Ramasamy joins the company as Malaysia Country Manager. An industry veteran and seasoned sales leader, Ramasamy joins Meltwater from Isentia, where he served as regional director.
With over 15 years of experience in the technology and telecom industry, Jeff Tai joins Meltwater Hong Kong as Sales Director, where he is in charge of growing and scaling the business.
Both Kunalan and Jeff will play a critical role in evolving and growing the business in the region.
"I'm thrilled to welcome Kunalan and Jeff to the team and believe that their experience will be invaluable to Meltwater's regional growth and momentum. says David Hickey, Executive Director, Asia Pacific, Meltwater.
The company is also introducing an expanded offering to its social analytics suite, including new features such as Visual enrichments, Facebook Group Analytics and a partnership with NewsGuard.
"In the last few years, its become apparent that social media is front and centre for individuals and businesses in the region. With our new product innovations, brands will be able to turn ever-evolving social media innovations into an opportunity," Hickey adds.
Further, Meltwater has secured key strategic partnerships with McLaren and Tier One Entertainment for continued growth in the region.
McLaren is using Meltwater's Explore and Media Relations platforms to track and monitor its own brand, as well as to benchmark it against competitors.
Meltwater's ability to accurately capture relevant content has been of huge help to McLaren Automotive Asia when it comes to keeping track of our brand and filtering out noise on the internet.
Tier One Entertainment is using Klear, a Meltwater offering, as its main data analytics platform to fuel a growing pool of esports content creators.

NTT Research (USA)
Takashi Goto has been appointed as Head of its Technology Promotion Team, a group set up to help productise well-developed research concepts.
Goto was previously a director in the NTT R&D Planning Department and before that, a senior manager and senior research engineer at the NTT Information Network Laboratory Group.
He joined NTT Research on July 1, 2022, succeeding Dr Kei Karasawa, who has taken an executive position at NTT R&D in Tokyo.
Goto will join the executive team at NTT Research, where he will be responsible for exploring the market potential for technologies under development at NTT Research, as well as NTT R&D. One of the first targets for commercialisation is attribute-based encryption (ABE), a form of cryptography that allows for sharing data while preserving the data owner's privacy.
The purpose of the Technology Promotion Team is to test that hypothesis by interacting with a range of stakeholders involved in the commercialisation of invented technologies or byproducts.
Goto's task will be to interface with NTT operating companies, potential end users, possible third-party partners and standardisation bodies. Technology promotion also involves feasibility studies, use cases, competitive analysis, proof of concept (POC) demonstrations and related efforts.
"We are very pleased to welcome Takashi Goto to our team in Sunnyvale," says Kazuhiro Gomi, President and CEO, NTT Research says.
"He is a talented engineer and manager with significant experience at NTT R&D and a keen interest in technology promotion, making him a perfect fit for this important role," Gomi adds.
"I have long been interested in creating value and introducing NTT's superior technology to Japan and the world, so I am very excited about my new role at NTT Research," Goto says.
"My near-term plans include providing technical support for a commercialisation project in Australia, evaluating recent technologies through the hackathon and improving the process of intellectual property management."

Optimation (ANZ)
Warrick Flower has been appointed as Managing Director.
Flower comes to Optimation with 20 years of experience in the technology industry, most recently as General Manager of Digital Engineering at Datacom.
Neil Butler, Chairman and Founder, Optimation, says Flower brings a strong blend of software services experience and leadership skills to the job.
"Warrick has seen the industry from many different angles, starting out his career as a software developer and solutions architect before moving into business management and leadership roles.
"At Datacom Warrick was responsible for acquiring new customers and growing business within New Zealand and internationally. We're confident Warrick's leadership skills and sales experience will prove invaluable as Optimation seeks to grow its business across Australasia."
Flower says he was attracted by Optimation's strong blend of technology leadership and a deep pool of New Zealand-based and offshore talent.
"Optimation has invested significantly over the years to become New Zealand's leading low-code provider.
"It's become a true innovator in building better businesses through flexible, stable and modern digital platforms that deliver digital business outcomes faster and at lower cost.
"I'm excited by the opportunity Optimation now has to use its expertise in modern low-code solutions to take the lead in delivering better outcomes for business across New Zealand and Australia."

SnapLogic (US)
Ahsan Malik has been appointed as Chief Financial Officer.
Malik will be responsible for leading SnapLogic's global finance and legal organisations as well as financial activities, including accounting, reporting, and financial planning and analysis.
Malik brings nearly twenty years of experience leading finance and operations teams at large public companies as well as growing startups.
He joins SnapLogic from cybersecurity company Malwarebytes where he led the global strategic finance organisation.
Prior to that, Malik was Vice President of Finance at Blue Jeans by Verizon, where he managed global Finance & Accounting teams and Business Analytics & Insights teams in the US and India. He also held leadership roles at such companies as App Annie, PunchTab, Hightail, Alloy Ventures, and Credit Suisse First Boston.
"I am excited to join SnapLogic at such a pivotal time and take on this new challenge of helping drive the company's growth," Malik says.
"My teams will be focused on refining the company's financial strategy and execution, and delivering insights and action plans to support efficient operations. SnapLogic has a strong balance sheet and a tremendous opportunity for continued growth."
Headquartered in San Mateo, California, and with offices in Australia, SnapLogic recently made two new hires in the APAC region and a pioneering local partnership with Melbourne-based business and philanthropy platform MeetMagic. Customers in the region like Pact Group, are already leveraging SnapLogic's no-code solution to bolster operational efficiencies, saving both time and money.
"I am pleased to welcome Ahsan to the SnapLogic management team," says Gaurav Dhillon, CEO, SnapLogic.
"He brings an impressive background in leading large organisations and a wealth of knowledge in banking and technology.
"This is a highly strategic role as the company prepares for its next phase of growth building on strong momentum fuelled by market demand and an investor funding of $165 million."

Veeam (US)
Rick Jackson has been appointed as Chief Marketing Officer.
Jackson is an experienced marketing leader who most recently held chief marketing roles at Qlik, Rackspace and VMware. He will lead Veeam's global marketing organisation as it continues to drive brand preference and ongoing growth.
Jackson has been at the forefront of technology throughout his career. He joins Veeam after eight years at Qlik, where he led the global marketing organisation and was part of the leadership team that transformed Qlik into an end-to-end data and analytics SaaS company. Jackson also served as CMO of VMware, where he helped drive the transformation from virtualisation to cloud infrastructure and launched the Software-Defined Data Center (SDDC) initiative. It was at VMware where Jackson was first introduced to Veeam and its market-leading products. Jackson holds a bachelor's degree in computer science from California State University, Northridge.
"It's exciting to be joining Veeam at this point in its evolution," Jackson says.
"Data, the most important asset that businesses own, is exploding, and is more vulnerable than ever to malicious attacks and unplanned outages. Veeam is the trusted solution protecting 450,000 organisations all over the world. I'm looking forward to working with a world-class organisation and an extremely talented and innovative marketing team," Jackson adds.
"Rick's proven experience in leading high-performing global marketing teams through growth and industry transformation will bring valuable strategic and industry insight as we continue on our journey to be the undisputed #1 leader in data protection," says Anand Eswaran, CEO, Veeam.
"Rick has the breadth and depth of experience to help us elevate our brand and reputation, and position ourselves for sustained success. I am excited to see Rick's impact working with our strong marketing organisation to help us grow, innovate and lead in the market."

Qualys (ANZ)
The company has expanded its presence in Australia and New Zealand with the appointment of Simon Ractliffe as Regional Vice President and Paul Digby in the newly created role of Channel Director.
Ractliffe and Digby's local market expertise also strengthens Qualys' capability to assist organisations in complying with the cybersecurity regulatory mandates for the critical infrastructure industry.
Ractliffe brings over 30 years of experience in Asia Pacific and Europe in IT infrastructure and cybersecurity, having previously worked as Head of Security for Singtel Optus and as General Manager Trustwave Pacific. Recently he was with The Protection Detection and Response Company (PDRCo), providing cybersecurity consultancy services to enterprise and government clients.
"The Security of Critical Infrastructure Act 2018 and its recent amendments highlight the need for organisations to have the right people, processes and technologies in place to eliminate security blind spots and remain compliant. I look forward to leading the team and working with our customers and partners to help them on this journey," Ractliffe says.
As Channel Director for Australia and New Zealand, Digby will be working alongside Qualys' partners to help securely enable their customers' digital transformation as well as achieve their business goals.
He was previously Head of Cyber Alliances at Trustware and spent over 19 years at Optus in various positions, including leading the Partner and Alliances business for their cybersecurity business, Product Management and heading up the strategic deal pursuit team.
"Simon is well established in the cyber community and brings a customer-focused approach that is precisely what we need to continue to accelerate growth in the ANZ region," says Allan Peters, Chief Revenue Officer, Qualys.
"With Simon and Paul's expertise, we're well-positioned to help customer's secure their IT environment and reduce cyber risk."

The Yield (US)
Californian-based horticultural expert Ryan Bolduan has been appointed as Chief Product Officer in a key hire for the US and as part of the Global Senior Leadership Team.
The newly created role will be responsible for helping to establish and scale The Yield in North American markets and driving product development.
"Ryan has deep industry experience and brings a unique of set of skills to the business. The value of our solutions comes from putting data to work along our customer's value chain, linking genetics with on farm practices and post-farm gate commercial operations," says Ros Harvey, Founder and CEO, The Yield.
"Ryan deeply understands the commercial value of digital transformation and has a wealth of experience across the value chain in horticulture.
"His knowledge will help strengthen our entry into the North American market and guide our product development roadmap to keep it laser-focused on creating value for our customers."
Bolduan is a qualified Plant Protection Science (Fruit Science) graduate from California Polytechnic State University and a licensed Californian Pest Control Advisor.
He also worked as a researcher at the prestigious Stanford University on a National Science Foundation research grant in plant genetics and biotechnology.
"I am eager to lend my technical skills and commercial experience to this fast-growing company and to further developing their solutions for the North American market," Bolduan says.
"I immediately saw the value in The Yield's Digital Playbooks, which combine customers' know-how and The Yield's analytics to deliver accurate growing practice recommendations which match crop genetics.
"I especially appreciate how the crop recommendations and yield predictions automatically adjust for local weather across a customer's diverse growing base.
"This platform technology will make a significant difference to improving growing practices, maximising yields and optimising the value chain for input providers, marketers and distributors. It is a solution that can add significant value to customers along the supply chain," he says.

Vodafone (New Zealand)
Mark Ellis has been appointed as Head of ICT Products.
"Delighted to share that I am joining Vodafone NZ," Ellis writes in a LinkedIn post.
"The market for enterprise ICT services here in NZ has never been more complex or challenging. Vodafone has a fantastic capability, a unique proposition and are on an exciting path to develop new innovative soultions for this rapidly evolving landscape and I can't wait to be a part of it!
"This means saying goodbye to Mandiant/Google. Working for the global leader in #cybersecurity has been a blast. Mandiant products and services are paired with the most passionate experts on the planet. A big thanks to all the customers whose loyality and trust made coming work an absolute pleasure."