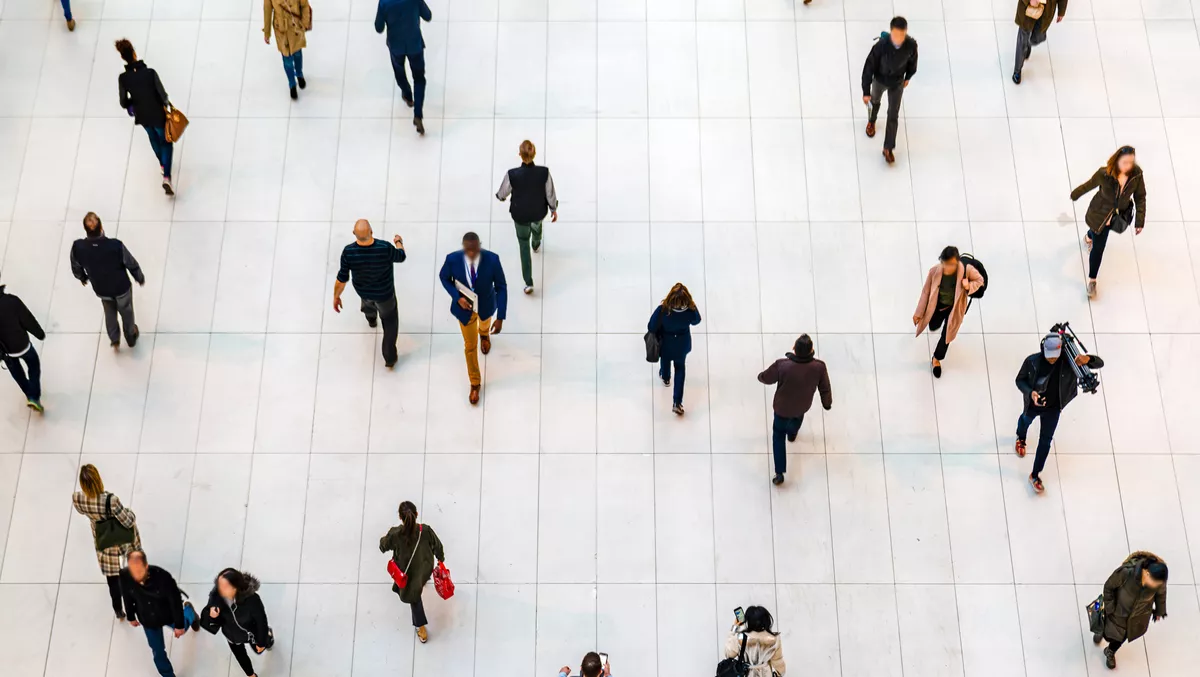 Tech job moves - Fastly, INX, Kinly, SmartBear & Vectra AI
We round up all job appointments from August 5-12, 2022, in one place to keep you updated with the latest from across the tech industries.

Bazaarvoice (US)
Colin Bodell has been named as chief technology officer.
Bodell has more than 25 years of experience in the technology industry but has been especially focused on hyper-growth tech organisations and growing their platforms at scale.
As CTO, Bodell will be responsible for accelerating global technological innovation in support of Bazaarvoice's ambitious growth objectives.
"Colin's transformational thought leadership and retail and technology expertise will be integral in delivering our mission at Bazaarvoice of making shopping radically transparent," Bazaarvoice CEO Keith Nealon says.
"In today's consumer-to-consumer economy, user-generated content (UGC) is more needed than ever, and the breadth and depth of expertise Colin brings, specifically in the commerce space, will help drive success for our clients while making our products and services more accessible."
Bodell is a proven leader who has grown multiple companies at scale and at impressive speeds. Prior to joining Bazaarvoice, Bodell was a Shopify engineering vice president, working to scale the company's Shopify Plus platform and delivering sophisticated solutions to its largest merchants.
"As a former customer of their products and services, it's clear to me that the market potential of Bazaarvoice is huge," Bodell says.
"eCommerce purchase decisions are fundamentally made based on experiential feedback: peer-to-peer reviews, ratings and recommendations. These come directly from real users and are verified as authentic and trustworthy."
"The company has a huge data set of user-generated content, and we're only scratching the surface of possibilities.
"Today, commerce is controlled by the consumer, and having the voice of the consumer at your fingertips like Bazaarvoice does, is invaluable."
Bodell assumed his role as CTO in July 2022.

Fastly (US)
The board of directors has appointed Todd Nightingale as the company's next CEO, effective September 1, 2022.
Nightingale will also join the Fastly Board of Directors upon assuming the role. He will succeed Joshua Bixby, who, as previously announced, will step down as CEO and from Fastly's Board of Directors. Bixby will remain with Fastly as an advisor.
Nightingale's appointment culminates a broad search process to identify the company's next leader.
He joins Fastly from Cisco, where he currently leads business strategy and development efforts for Cisco's multi-billion dollar networking portfolio as Executive Vice President and General Manager of Enterprise Networking and Cloud.
"Todd is a proven and passionate technology leader and we are thrilled to have him join our team," Fastly board of directors lead independent director David Hornik says.
"We are confident that Todd's deep background helping customers transform their infrastructures and digitise their businesses will be instrumental to strengthening Fastly's technology and go-to-market strategy and lead the company into its next stage of growth," Hornik adds.
"I'm confident in Todd's ability to lead the company with the rigor and energy needed to elevate Fastly to its next level of extraordinary technology and product growth, including a strong go-to-market motion and operational strengths," Fastly founder, chief architect and executive chairperson Artur Bergman says.
"Fastly is delivering unparalleled application experiences for users around the world with exceptional flexibility, security and performance," Nightingale says.
"I'm honoured and grateful for the opportunity to be a part of the Fastly team."

Foodstuffs South Island (New Zealand)
Shayne Tong has been appointed as chief digital officer following an executive search conducted by SEQEL Partners.
Foodstuffs South Island is the leading grocery retailer for the South Island, with 230 locally owned and operated stores across the region.
The Co-operative spans the New World, PAK'nSAVE, Raeward Fresh, On the Spot, Henry's BWS, Trents and Four Square brands and is passionate about delivering on its mission to 'Feed the South Island'.
Tong is currently chief digital officer for the Auckland District Health Board, where he has been leading a significant digital transformation spanning cloud acceleration, advanced analytics and data science, cyber security, and service delivery excellence.
Previously, he supported Genesis Energy to modernise their systems and spent three years with Fletcher Building group technology and digital general manager.
Tong began his career as an accountant and finance manager before moving into IT 20 years ago.
He spent time in Australia and London progressing through increasingly senior IT roles within financial services businesses, including ANZ Bank, Deutsche Bank, Goldman Sachs and Barclays Capital.
Tong commences with Foodstuffs South Island in late August.

GoTo (US)
Paddy Srinivasan has been promoted to president and CEO.
In his role as chief product and technology officer, Srinivasan has been a driving force behind GoTo's recent transformation and platform unification.
He succeeds Board member Mike Kohlsdorf, who has served as CEO since January.
"Paddy has played a pivotal role in building GoTo's vision to make IT easy and the associated innovation of GoTo Connect and GoTo Resolve to enable SMB success," Kohlsdorf says.
"Paddy and I have worked in close collaboration for several years, and I believe he is uniquely positioned to see GoTo through this pivotal moment of accelerated growth and product innovation."
Srinivasan has 25 years of product and leadership experience, all of which are centred around driving technologies forward to meet the challenges of both today and the future.
He first joined GoTo, then known as LogMeIn, in 2013 as general manager with responsibility for product strategy, strategic partnerships, and customer success.
Srinivasan went on to serve as Amazon Alexa AI data and machine learning platform services general manager before returning to GoTo in 2020 as chief product and technology officer.
Earlier in his career, Srinivasan was Opstera founder and CEO, a cloud monitoring and management start-up that was acquired by Avanade, a Microsoft-Accenture joint venture.
"SMBs are entering yet another crucial moment in the health of their businesses and at GoTo, we are uniquely positioned to help them stay connected with who matters most: their employees and customers," Srinivasan says.
"I am incredibly proud of the work our teams have done to accelerate GoTo on our mission to make IT easy.
"I am excited for all that is ahead as we work with our partners to help our customers navigate obstacles while protecting their most essential connections and revenue."

INX (Australia)
INX Software has appointed financial executive Luke Disbury as its chief financial officer.
Disbury is an experienced finance director and management consultant who has worked internationally across a range of industries, including oil and gas, mining, consumer products, energy, utilities, healthcare and life sciences.
Prior to joining INX, he held a number of finance, transformation, performance improvement and advisory roles in the UK, Kazakhstan, Switzerland and the Netherlands, and is a Chartered Accountant in Australia and the UK.
Chief executive Marcus Ashby says Disbury's appointment is the next step forward in a rapidly evolving phase of growth for the software developer, which is backed by John Wylie's alternative asset investment vehicle Tanarra Capital.
"Luke's considerable experience across international industries will be an exciting addition to our executive team," Ashby says.
"We have embarked on a transformational journey in 2022, as we reimagined our cloud-first software solutions to help our clients better manage, track, and adapt their performance and impact on people and the environment.
"Luke will help us continue along that path of solving real customer problems by managing risk and compliance while improving operational efficiency."
Disbury says he is excited to join INX at such a pivotal time for the company.
"INX is a market leader of software solutions with a highly-experienced, qualified and innovative executive team," Disbury says.
"I look forward to helping the team achieve its global growth ambitions and continue INX's digital transformation, while also helping our clients achieve their goals of operating in a socially responsible manner."
ISPANZ (New Zealand).
In addition to his role at Vetta Group, Shaun Fisher has been named ISP Association of New Zealand (ISPANZ) president.
In a LinkedIn post, Fisher says he is "Excited to continue to be involved in supporting and advocating on behalf of ISPs in New Zealand."
According to their website, "ISPANZ is a non profit, industry group that represents most Internet Service Providers operating in New Zealand. Our membership includes all the major ISPs outside those of Spark and Vodafone; plus a broad range of medium and small ISPs."
Further, the association's overall purpose is to promote a fair and fully competitive internet marketplace where its members are able to provide the public and New Zealand's economy with the complete benefits of the internet.

Kinly (US)
Chico Dominguez has been promoted to US service and support vice president.
Part of a recruitment drive in the US, adding even more strength to bringing world support and services to new and existing clients, including many Fortune 500 companies, this new role sees Dominguez taking responsibility for all technical operations and service delivery, including installation, fabrication, programming, engineering, project management, and US helpdesk.
Based in New Jersey and reporting to Kinly's newly reappointed US managing director, Vel Johnson, Dominguez first joined Kinly as director of operations in 2007, where he was responsible for a team of just 12 people.
Before joining Kinly, Dominguez gained considerable experience in IT services and supporting video conferencing facilities at Johnson - Johnson.
"I am delighted and excited to extend my role and responsibilities with Kinly in the US," Dominguez says.
"The company has experienced some incredible growth since I first joined and with the further strengthening already executed and planned, the opportunities for growth are vast."
"I joined Kinly because I felt I could make a difference. I wanted to be part of a technology company that I could help to grow and define.
"When I joined in 2007, I had a team of 12 people whereas I had been working for an organisation with more than 120,000 employees.
"I realised that I was no longer a number and would be able to transform the culture and future growth of this business," Dominguez adds.
"Chico is a videoconferencing pioneer and from day one, he has been making his mark at Kinly and shows no signs of stopping," Johnson says.
"His excellent technical knowledge has gained him the admiration and trust of colleagues and customers throughout the business, while his unwavering determination to do the best possible job plays a huge part in Kinly's ongoing success."

LastPass (US)
Amy Appleyard has been appointed as chief revenue officer.
A cybersecurity sales veteran, Appleyard will be responsible for leading key priorities across revenue-related functions, continuing to bolster global sales performance and contributing to customer satisfaction.
"Amy has a proven track record of unifying the customer journey across all inside and outside sales avenues while improving the customer experience," LastPass CEO Karim Toubba says.
"Based on her experience in driving high-growth sales organisations combined with her passionate advocacy for diversity in sales and leadership teams, Amy will play an essential role at LastPass.
"We look forward to her contributions in elevating our brand and supporting our continued growth."
Appleyard has held key roles in several cybersecurity companies, serving as Malwarebytes global sales senior vice president and VMware Carbon Black Commercial division sales vice president.
Additionally, she was GoTo (formerly LogMeIn) sales vice president, first for the Identity and Access Management business unit, where she was responsible for the LastPass go-to-market organisation, and then for the Communications and Collaboration line of business.
"In this new role, I'm excited to work with LastPass' seasoned leadership team to accelerate global growth and streamline solutions for our customers," Appleyard says.
"With the cybersecurity industry rapidly changing, LastPass continues to elevate its offerings and adapt to new customer needs, and I'm committed to our mission of delivering digital security for all."

Mx51 (Australia)
Human resources executive Jo Newton has joined payments technology fintech mx51 as its new people and culture head.
Newton brings almost two decades worth of experience to the role, holding positions at technology company Reejig, health insurer HCF and financial services firm Aon.
"Jo's appointment comes at a key time in the business' growth," mx51 co-founder and CTO Steven Hadley says.
"We've already doubled our global headcount in a year, we'll need to grow even faster in 2023."
"This jars against the realities of the Australian tech talent market.
"It continues to be difficult for businesses to hire, and we will be leveraging Jo's expertise to navigate this complexity," Hadley adds.
"mx51's growth to date has been incredibly impressive to watch, but can create its own challenges around hiring and retaining talent," Newton says.
"The founders have done an excellent job at managing this to date. The company is ahead of the curve in terms of flexible work arrangements and has secured some incredible people from across the technology and financial services sectors."
"My goal is to build on their efforts and enhance the company's position as an employer of choice in the financial technology sector."

Revelator (Israel)
The company has hired seasoned entrepreneur and Web3 artisan Gilad Woltsovitch to spearhead the Web3 experience for Revelator users.
"With Web3 comes unique opportunities for artists and labels to release music in new ways, but with additional avenues come management nightmares," Revelator founder and CEO Bruno Guez says.
"Revelator helps solve these pain points and provides a simplified and streamlined management experience.
"By making the ecosystem more decentralised and open, we will benefit the entire supply chain. We are thrilled that Gilad will join us in this endeavour."
Woltsovitch brings his expertise in bridging complex management processes with simplified user interfaces and leveraging blockchain technology to benefit the consumer to Revelator.
He co-founded two platforms to make the global credit industry more accessible and decentralised: enterprise Blockchain platform Credium and online lending platform with a machine learning underwriting model, Backed Inc.
"Web2 is very good at extracting value and then funnelling it up to the platforms that serve the content, and not the creators who create the content," Woltsovitch says.
"It's in that area that I'm most interested in exploring and building in Web3 in general, to create adaptation and adoption in a cultural sense.
"Revelator is one unique and powerful offering in this space, and onboarding the existing infrastructure into Web3 is an immensely complicated challenge that is very exciting to me. That's why I joined the team."
Greatly influenced by the collapse of the music industry in the early 2000s, decentralisation is at the core of Gilad Woltsovith's every venture.
He is an activist and volunteer in his community, serving as a local municipality board member and advocate for decentralised public-resource and fund management solutions.

SmartBear (US)
The company has promoted Christine Whichard to chief information security officer, supporting the company's global offices.
She is taking on this new position in addition to her current responsibilities as IT services and infrastructure senior vice president.
Whichard joined SmartBear more than four years ago and has been an instrumental leader in the company's cybersecurity plans, including an overhaul of its Information Security program.
"The CISO role has become increasingly important as digital technologies continue to dominate and employees are working around the world," SmartBear CEO Frank Roe says.
"Christine has been a driving force in advancing the maturity of our global business enterprise IT Services and Infrastructure and assumed a key leadership role in cybersecurity, including building the SmartBear Information Security program from the ground up.
"As our deep commitment to information security advances, I am proud to have Christine as our CISO at SmartBear, continuing to scale and innovate our cybersecurity program."
Whichard has a successful record of accomplishments spanning over 20 years with a unique balance of both business and technical experience.
"The security of our information and data has long been a top priority as well as understanding and knowing our customers in order to deliver the best user experience," Whichard says.
"Corporate security sits right in the middle of so many of our efforts to make sure we're always providing the highest level of service, internally and externally.
"I am excited to take on this new role for SmartBear with continued support from my team as well as shine a light for women contemplating an education and career in the field of cybersecurity."

Tourwriter (New Zealand)
After the past three years of uncertainty and low tourism activity, Tourwriter is excited to be stepping into a new era of travel.
Tourwriter CEO Glenn Campbell was impressed by "the high calibre of candidates applying" and is thrilled to announce that Lisa Gardiner has accepted the position.
Tourwriter is a technology company that focuses on providing end-to-end software for tailor-made tour operators and travel experts.
"Lisa's background in high-growth companies combined with her experience at Tourism New Zealand [gives her] the perfect skill-set and experience," Campbell says.
Gardiner joins Tourwriter after seven years with Tourism New Zealand, where she was responsible for leading the global team dedicated to the development and implementation of the Business Events strategy.
Gardiner's role as Tourwriter growth head will involve her leading all teams responsible for attracting new customers, including sales and marketing.
She will also work closely with the customer engagement team to ensure that every customer feels supported in their Tourwriter journey.
"Lisa will be a strong addition to the Tourwriter team," Campbell adds.
"We are all looking forward to working with her in the exciting years ahead for travel and Tourwriter."

Umbrellar (New Zealand)
Erik Andersson has joined the company as business development manager.
"What an exciting time to join the team, Erik Andersson!," the company writes in a LinkedIn post.
"Erik is looking forward to working with, and learning from, our skilled consultants while solving everyday business problems through the use of technology.
"He's already off to a great start, passing the AZ900 Azure Fundamentals exam on his first day! Woo!!
"We're so glad you've joined the Umbrellar/Pax8 whānau."
Umbrellar provides its customers with the means to generate the greatest benefit from Microsoft Cloud to contribute to New Zealand's digital transformation.
"We truly believe our partnerships make more possible and that there are more ways than ever to create new business opportunities," the company's website states.
"We are here to help partners and customers be the hero in their very own NZ success story, and we aim to be the partner of choice within the NZ IT industry and the number 1 services provider for the Microsoft Cloud.
"Our guiding statement and promise is to bring the best people, partnerships, resources and expertise to NZ business to achieve more with the Microsoft Cloud."

Vectra AI (US)
Myrna Soto has joined the team and will act as a key advisor to the company's leadership team and board of directors.
With more than three decades of experience in the IT and cybersecurity industry, Soto has deep expertise working with executive leaders and boards to drive company strategy forward.
She will play an instrumental role in supporting Vectra's accelerated growth plans worldwide.
"Based on my experience in the industry, I am impressed with the innovative approach Vectra is taking to reduce cybersecurity risk, while increasing the efficiency of security operations and lowering the cybersecurity skills gap through automation," Soto says.
Soto currently serves on the board of directors for CMS Energy/Consumers Energy, Spirit Airlines, TriNet, Popular, Headspace Health and Delinea.
She is also the founder and CEO of Apogee Executive Advisors and was most recently Forcepoint chief strategy and trust officer, a technology provider for enterprises and the federal government.
In addition, Soto has previously held executive and senior leadership positions at global companies such as Comcast, MGM Resorts International, American Express and Royal Caribbean Cruise Line.
She is also recognised as a Governance and Board Leadership Fellow by the National Association of Corp Directors (NACD) and was named one of SC Magazine's Top 10 Power Players for Women in Security.
"As we continue to rapidly scale our global operations and expand the scope of our activities, we are honoured to welcome Myrna to our leadership team," Vectra president and CEO Hitesh Sheth says.
"She is a talented executive who has first-hand experience driving global, multi-billion-dollar enterprises to success.
"Myrna has deep knowledge of our space and will act as a key advisor as we develop our go-to-market strategies and continue to penetrate the rapidly growing threat detection and response market."

WalkMe (US)
Adriel Sanchez has been appointed as chief marketing officer, reporting to CEO and co-founder Dan Adika.
As CMO, Sanchez will lead the global marketing organisation to promote the WalkMe brand, including the development and execution of the company's strategic priorities and campaigns, while partnering closely with the sales and product organisations to drive revenue.
Sanchez joins WalkMe from Newsela, where he spent more than three years serving as CMO.
While at Newsela, he drove a go-to-market strategy that contributed to triple-digit ARR growth early in the pandemic while tripling marketing contribution to pipeline and revenue.
Before Newsela, Sanchez held a number of senior marketing roles with global B2B data management company Commvault, and software giant SAP, where he spent nearly a decade in various demand generation leadership positions.
"Adriel's experience in scaling global marketing organisations at high-growth and large enterprise software companies are what WalkMe needs today to take us to the next level of growth," Adika says.
"He is a proven leader with a reputation for building strong relationships at both a team and executive level. We are excited to expand our executive leadership bench with Adriel and look forward to seeing his contributions to WalkMe's success," Adika adds.
"Joining WalkMe was one of those once-in-a-career opportunities to join the market leader and creator of a burgeoning category on a clear path to reaching critical mass," Sanchez says.
"Throughout my career, and especially within the past few years alone, I've witnessed how critical it is to drive technology adoption among users.
"Winning the hearts and minds of the end user is key to realising the business outcomes sought when new technology is introduced. WalkMe pioneered how to do this.
"I look forward to expanding our reach and helping our customers realise the full value of their technology investments."
Related stories
Top stories