Techday introduces new IT Reports section across all sites
Techday is once again striving to provide the best experience for our clients, and we are pleased to announce a new section dedicated to asset promotion.
This could include analyst reports, case studies, white papers, or many other documents.
We run 16 sites across the Asia Pacific region, including separate sites in Singapore, Australia and New Zealand, with each tailored for IT decision-makers, financial system decision-makers, cyber security decision-makers, eCommerce decision-makers and channel partners. This means there's plenty of scope for reaching the exact audience for your content.
Like other forms of advertising, our IT Reports offering is charged per impression, which we have packaged up into low-cost bundles.
For example, we will show your IT report 7,500 times to your target market in our network of sites for just $850. This price is per week, per report, and offers companies a presence on up to 5 of our network of 16 sites.
"Our IT Reports placements are a great way for companies to promote valuable assets like case studies or white papers, which in return is the optimal way to get leads into their sales pipelines," says Techday head of account management Bree Farhat.
Some of the great new benefits offered through this new service include:
Native advertising, which gains better results than ads
Not blocked by ad blockers
Granular daily reporting to ensure up-to-date information
Shows to desktop, tablet and mobile readers
Easy to produce the required material for the advertiser
Automatic bot detection and exclusion
Advertising Standards authority compliance
"Reports and case studies are the currency of IT decision-makers, they need them to assess proposed purchases and feel comfortable making decisions," Techday publisher Sean Mitchell says.
"We want to provide marketers in the IT space with an easy way to make their reports accessible.
Our new IT reports offering comes hot on the heels of our new SuperLinks offering, which launched in February. More about SuperLinks here.
Do you have a white paper, case study or analyst report you want to promote for $1,050? Contact our Bree at bree@techday.com
Contact us
Would you like Bree to contact you? Complete your details below:
Your contact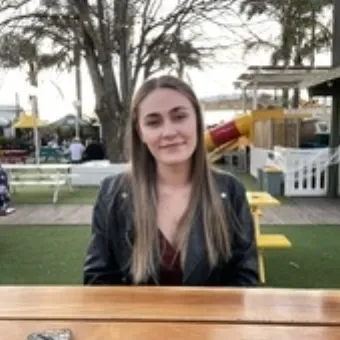 Bree Shilling
Account Manager
Why trust Techday
Techday runs a network of 20 tech news sites around the world.
Over our 16 year history we have done business with every leading vendor or distributor in technology industry.
We employ specialist journalists with vast experience.
Lastly we offer a money back guarantee for delivery of the clicks/traffic agreed.