Job move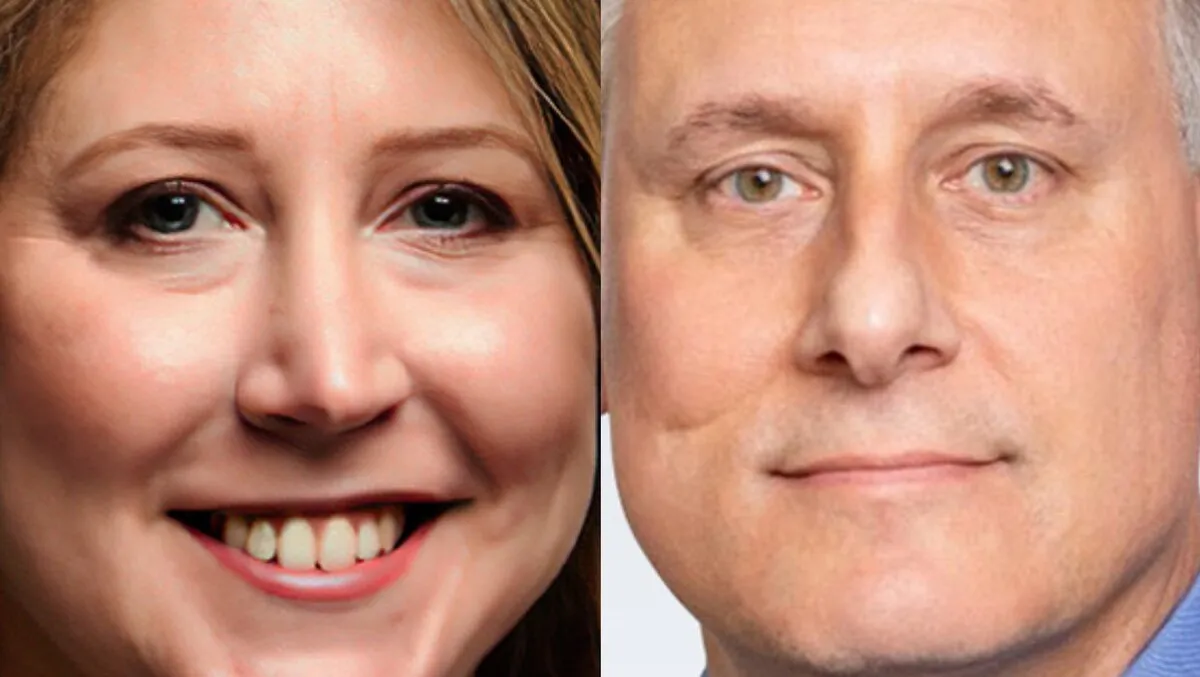 Christie Terrill and Aaron Symanski - Chief Information Security Officer (CISO) and Chief Technology Officer (CTO)
Bishop Fox Names First CISO and CTO
By Imee Dequito
Wed, 20th Sep 2023
In a significant stride towards fortifying its leadership tier, Bishop Fox, a foremost authority in offensive security, unveiled the appointment of its inaugural Chief Information Security Officer (CISO) and a new Chief Technology Officer (CTO). These strategic appointments are intended to augment the organisational framework, catering to a continuously advancing industry landscape.
Christie Terrill, a stalwart with more than two decades of experience in the technology and security sectors, takes the helm as the company's first CISO. Terrill, who has dedicated 14 years to Bishop Fox, has played a pivotal role in the establishment's journey towards achieving notable industry certifications for secure information management. Having been at the core of orchestrating Bishop Fox's operational strategy for several years, she has been lauded for creating significant value for clients. She was most recently at the forefront of the Delivery Excellence division, where her focus lay in amplifying client value and sustaining the superior quality of services offered by the company.
Commenting on the organisational advancements, CEO Vinnie Liu remarks, "2023 has been a year of change for many, including us, and one aspect of that change has been a continued organisational advancement and a leveling up of our leadership." Liu further adds, "We're very excited to add a CISO and CTO to join our first ever CPO and CFOs. Christie has been integral for many years in helping us develop our operational strategy, simultaneous with creating the greatest value for our clients."
On the other hand, Aaron Symanski transitions to a full-time role as CTO, having previously undertaken responsibilities in an interim capacity since autumn 2022. Symanski brings to the table a rich repertoire of experience, spanning over a decade in various CTO roles. His expertise lies in spearheading organisational transformations across diverse sectors including technology, operations, business models, and fostering a synergistic culture. He also possesses a comprehensive understanding and experience in fostering and adapting technology platforms and services across multiple industries, including the financial, healthcare, and sports sectors.
Liu highlighted Symanski's significant role, stating, "Aaron's move to full-time CTO will accelerate our technology-enabled services with his extensive expertise."
This development comes shortly after Bishop Fox secured the globally acknowledged ISO/IEC 27001 Type 2 certification, setting a benchmark in effective information management, and fulfilling the SOC 2 Type 2 Security Trust Services Criteria, thus reaffirming the robustness of controls to manage customer data. The company had earlier achieved the SOC 2 Type 1 in February 2023.
Both Terrill and Symanski will work in close coordination with CEO Vinnie Liu, channelising their efforts towards steering Bishop Fox to new heights in the industry.