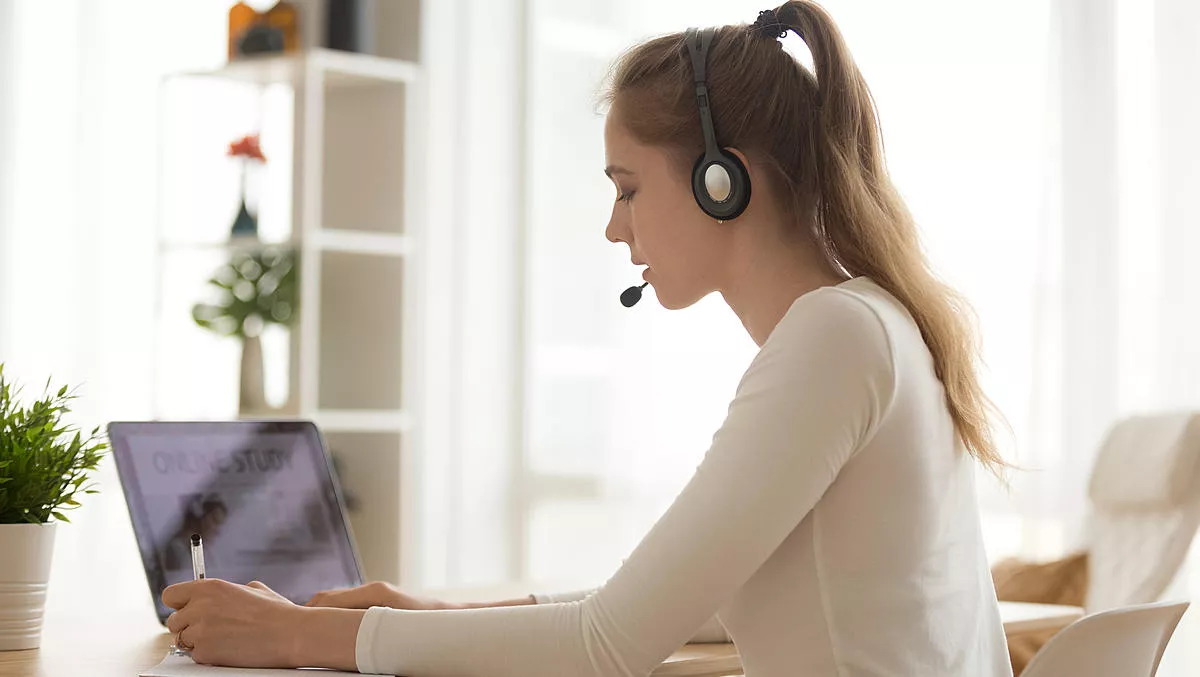 10 best practices for work-from-home contact centres
With the recent mass transition of call centre agents to work from home (WFH), organisations and employees alike have been adapting to a new and demanding reality. In addition to adjusting to a WFH environment, agents are facing higher customer demands as well as dealing with critical concerns over their own health and safety.
The first challenge facing many organisations is to prepare and execute on a continuity plan that accounts for this new reality. From a technology perspective, this is about making the physical transition from office to WFH as quickly and seamlessly as possible. It is also about ensuring that agents and supervisors have access to the same tools they had in the office to manage customer interactions. Any comprehensive transition plan must consider the human factors that play a key role in supporting a successful contact centre of remote agents and supervisors.
This new remote environment can limit agent success due to lack of access to tools such as paper-based knowledge banks and policies. Furthermore, a lack of face-to-face coaching from more senior agents and supervisors can create feelings of isolation. To overcome these challenges, organisations must find innovative solutions to analyse agent behaviour, understand their interactions with customers, and keep them engaged through measuring and adjusting to their expectations. Getting this delicate balance right is critical to achieving agent and customer satisfaction, and ensuring business success in this challenging time.
NICE has identified 10 best practices for organisations using WFH agents:
1. Choose the right WFH infrastructure: Moving the contact centre to a true cloud-native environment is the only way to gain the speed and agility necessary to seamlessly move agents to WFH.
2. Build the right functional foundation for WFH. Remote contact centre workers need the same access to applications and tools as they do when in the office. Likewise, supervisors working remotely need access to contact centre management tools for their agents.
3. Transition the right employees to be remote agents. Some employees are great in-office workers but may not be able to work well in a remote environment. Define the ideal employee through selecting top skills and personality traits that produce high-quality outcomes.
4. Enable dynamic and remote work schedules. The concept of remote contact centre agents includes the ability to work a flexible schedule that delivers a preferred work/life balance.
5. Make experts readily available. Remote workers need access to the same subject-matter experts and support as they have in the office.
6. Use tools and reporting to track agent activity, goals and metrics. One of the most important ways to manage remote contact centre agents is through artificial intelligence (AI) driven quality assurance tools. These tools should work across both digital and voice channels.
7. Embrace team collaboration tools. Less experienced workers can receive help from their colleagues through instant messaging or chat without having to call or email them. This cultivates a stronger team dynamic and creates tighter bonds between agents who may never actually meet in person.
8. Provide 360-degree feedback. A remote contact centre agent needs consistent and ongoing feedback. This typically only comes from their supervisor through traditional coaching sessions; however, there is also a significant amount of real-time feedback agents can receive from better understanding their interactions with customers.
9. Incentivise high-quality work. To help motivate and keep remote agents happy, consider providing rewards and recognition to those who produce great outcomes.
10. Optimise skill development with AI-driven personalised learning. Use various methods of distance learning that are determined to be best suited for each agent based on AI models. This includes video, gamified learning, team roleplays as well as traditional reading comprehension.
Transitioning to a remote agent-at-home model for a contact centre offers significant benefits for agents, customers, and the organisation. This starts with more satisfied agents due to an improved work/life balance. It also delivers improved customer satisfaction, as more satisfied agents have a direct correlation to more satisfied customers.
Having the ability to turn on WFH environments for agents achieves organisational scalability, agility and business continuity. The result is improved business performance both operationally and financially. While the transition should not be taken lightly, it can be done successfully through developing a solid and comprehensive plan.