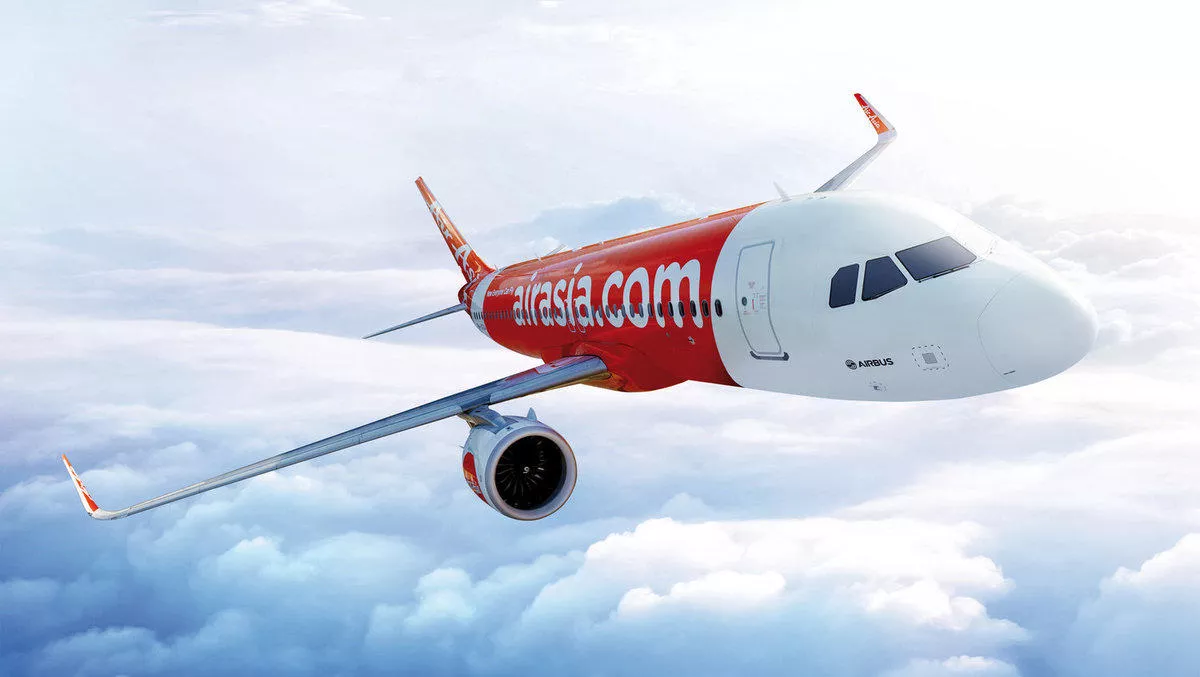 AirAsia embraces RPA and automation management
Tue, 25th Aug 2020
FYI, this story is more than a year old
AirAsia is embracing robotic process automation (RPA), with the help of enterprise automation platform provider JIFFY.ai.
The airline conducted a review of its internal processes and workflows, which showed clear areas that could benefit from business process automation.
The company has been working with JIFFY.ai to implement an artificial intelligence-enabled automation platform, which includes intelligent automation, analytics, and intelligent document processing in one solution.
JIFFY.ai is described as an RPA platform that leverages machine learning and artificial intelligence technology to help companies in automating tasks and processes.
"At AirAsia, we continuously seek to push the boundaries of innovation. RPA will allow our workforce to automate mundane and repetitive tasks, which will free up valuable time to focus on other tasks that require thinking and experience-based judgment," says AirAsia chief transformation officer Azli Mohamed.
"RPA will enable us to increase productivity, reduce errors and redeploy resources to higher-value functions. All these benefits will ultimately translate into sizeable cost savings and top-line revenue growth."
According to AirAsia, its RPA adoption is rolling out in selected internal departments and functions. It will include use cases to boost the company's current revenue optimisation.
Departments including AirAsia Global Shared Services are rolling out RPA. This department expects significant cost savings and efficiency gains within 180 days of RPA adoption.
The company states business process automation represents the next step forward the company's ongoing digital transformation process, which started in 2016.
The company recently deployed end-to-end contactless procedures in May 2020 to assist with essential travel. These procedures include contactless payment kiosks and improved app features.
Contactless kiosks enable customers to print flight documents after checking in online. The app ensures that customers can scan their passports via the app itself, further facilitating a contactless check-in process. The company says more features will be added in future.
"We are delighted to have been chosen as the partner for AirAsia to help them on their digital transformation journey," says JIFFY.ai cofounder and CEO Babu Sivadasan.
"The JIFFY.ai AUTOMATE platform is expandable and extensible and will give them the intelligent automation power they need to streamline and improve complex business processes while supporting innovation to help the business grow."
JIFFY.ai has development centres in Silicon Valley, Thiruvananthapuram, Bangalore and Kochi. JIFFY.ai's Thiruvananthapuram centre is a Centre of Excellence in technologies such as artificial intelligence, machine learning and natural language processing.
JIFFY.ai works with partners including Deloitte, HCL, KPMG, Tata Consultancy Services, Tech Mahindra, and Wipro. The company also works with more than 30 companies, including Fortune/Global 500, Big4 consulting, and global retail leaders.