Partner content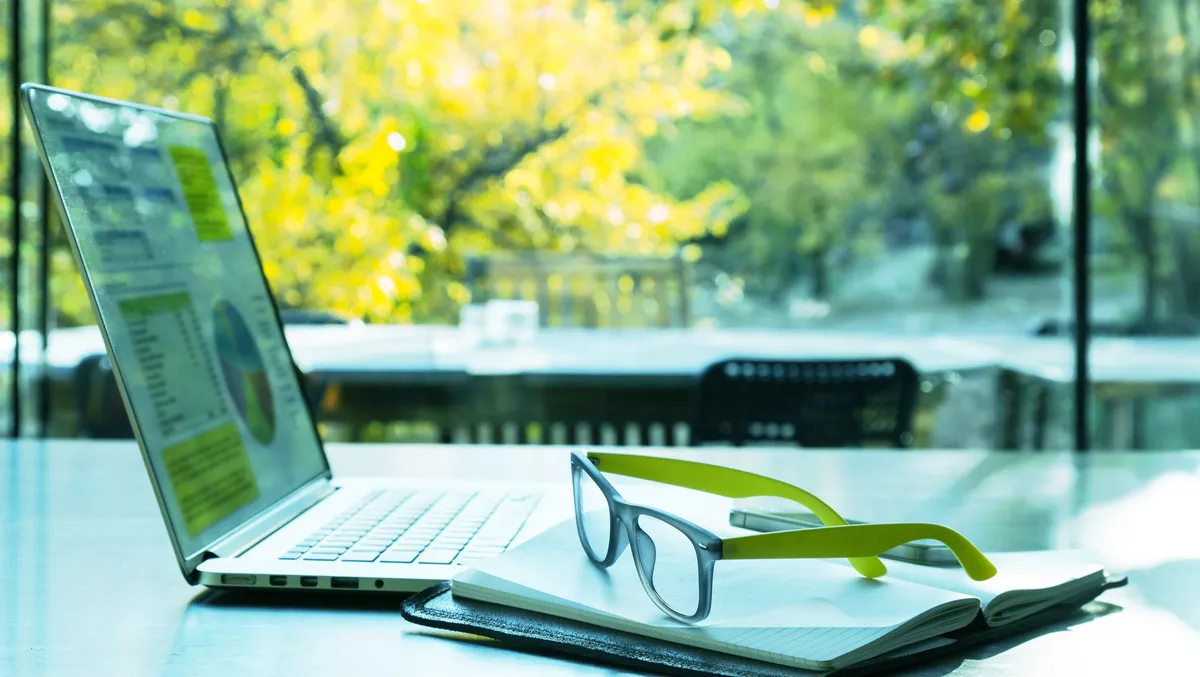 Climate change 2021: Corporates leaned into sustainability and took it beyond politics
Sustainable business practices are no longer just a nice thing to aim for. For tomorrow's companies, they'll be the cost of admission.
That's the key takeout from the first episode of 'AfterNext series' – a new online roundtable hosted by global leader in next-generation digital services and consulting, Infosys.
"The pace of change across business is really speeding up," says Fonterra's head of corporate sustainability, Lee Stewart. "I'm really cautious about climate summits as many dreams have been broken previously, but what we're seeing in Glasgow is different. There's a groundswell across the sectors, consulting firms are all busy, everyone's leaning into it. There's lots of great announcements coming out, all backed up by credible work and credible science."
"Sustainability is increasingly becoming BAU. So, if your business isn't fully invested in these changes, you might be in for a shock. Whether that be through government legislation, losing a large customer or some of your staff members" Stewart adds.
"Climate is moving beyond politics," agrees Kmart Group head of energy and environment, Chris Foley. "Informed business leaders are already saying - you know what, we're going to back ourselves. One, because it's the right thing to do and two, because it's got to be done."
For customers and investors, Foley adds, sustainable business practices have simply become non-negotiable, stating "the bar's been raised and our job as brand owners - and product developers and designers and manufacturers - is to meet that expectation, while remaining conscious of our investors and the finance communities."
"Shared value is a new driver for competitive advantage," concurs Global Foundation of Cyber Studies & Research chair, professor Sally Eaves. Eaves is also the UK's award-winning torch bearer for ethical tech. "People aren't just drawn to products or services these days; they're drawn to companies that share their values … businesses can do well simply by doing good."
When it comes to how organisations can do good, professor of business strategy and Melbourne Business School Foundation chair of sustainability & business, Glenn Hoetker, states, "the biggest challenge tends to be all those emissions that take place outside your direct operations. In the past some companies didn't want to know what was happening out there, because they then they could have plausible deniability. But that doesn't fly anymore."
"There's this very-frustrating-for-managers-but-very-good-for-society ratcheting up of expectations and you just have to keep reaching the next level."
So how do companies accelerate their sustainability journey? How can they move away from high level rhetoric and towards concrete and measurable actions? Part of the answer seems to be better measurement.
"Measurement matters," says Sally Eaves. "Consumers know these are complex, messy difficult problems and don't always expect them to be solved straightaway, but they want to see that commitment there; they want transparency with accountability and tangible steps in the right direction."
"But the big problem in this case is that measurements aren't being standardised, which makes it difficult for people to make informed choices between organisations – or for companies to make informed choices between suppliers. We're starting to see more sustainability reports coming out from organisations – inaugural ones, in many cases - but comparing them to one another is actually quite difficult, whether it's for ecosystem partners or for consumers. I think that more work around that area is going to be a really important step forward."
For Lee Stewart, the sheer number of different measurements can overcomplicate things too. "I remember when I took on a role years ago, I looked at all the stuff we had to report on and I couldn't actually deliver on it, so we had to really trim it down to understand what matters most."
"There's a whole alphabet soup of standards that really can keep a whole industry employed, but when you're a lean, mean sustainability machine you've really got to narrow it down and do what you can do well. Otherwise, you might find yourself reporting for reporting's sake and not actually achieving much."
Infosys services head of engineering APAC, Semra Barutchu, concludes, "the conscious consumer is a driving force to do better business, but the benefit of that is it's turning the most pressing global problem we have into a business opportunity. The road may not be straightforward, and we'll learn as we go, but we need to do that collectively through collaboration and partnership – even with competitors. Only by working together can we make sustainability a redundant thought."
Related stories
Top stories