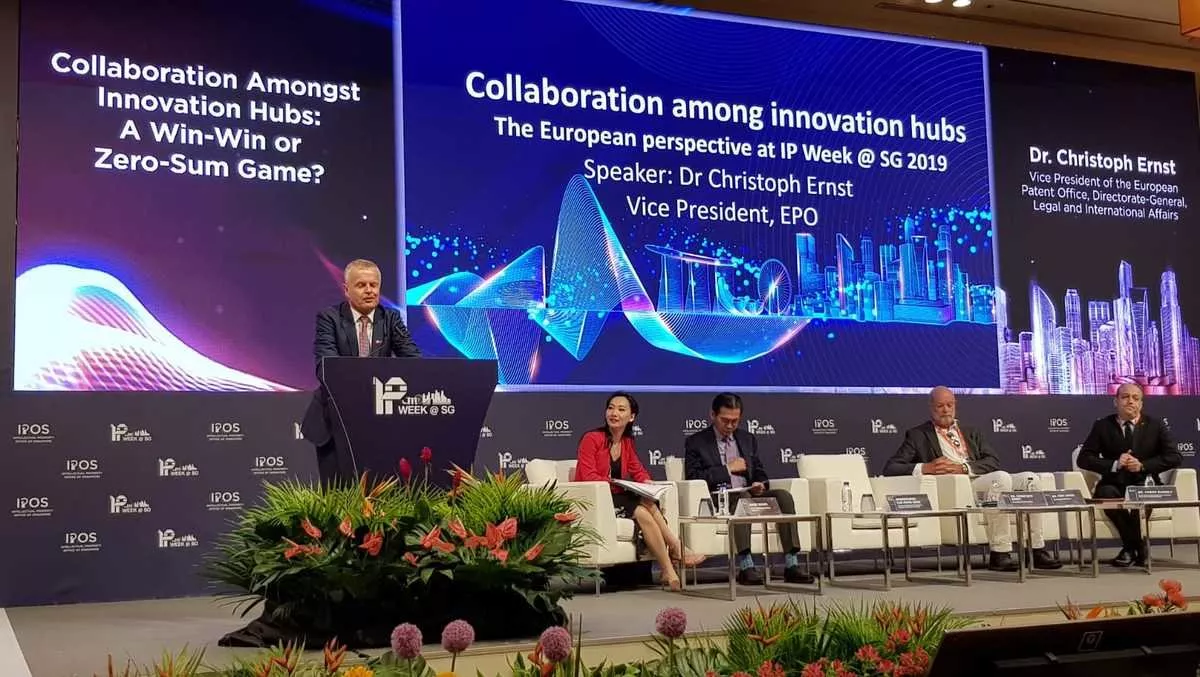 European Patent Office lauds Asia's efforts to protect IP
The European Patent Office (EPO) is making a renewed effort to work with Asia to address a growing number of patent applications within the region.
The EPO says that Singapore and other parts of Southeast Asia contribute to a growing number of patent applications that come from beyond the European Union member state system.
According to EPO vice president Dr Christoph Ernst, more than half (53%) of the patent applications received in recent years have come from countries including Singapore, China, Japan, Korea, and the United States.
"Particularly noteworthy is that patent applications originating from Singapore increased by 20% last year to now 523 applications," he notes.
"Asia is a major centre of innovation worldwide and there is a rapidly growing number of patents from this region. It has become evident that the EOP has been receiving a rapidly growing number of patent applications from this (Asian) region," he continues.
The EPO says it is committed to improve its efforts and standards for the benefit of the global user community.
"We are looking very much to enhance and continue our cooperation with all states from all other parts of the world, and namely from Asia," says Ernst.
Singapore's Minister of Trade and Industry, Chan Chun Sing, recently announced the creation of IPOS International, which will support Singapore enterprises and global enterprises for business growth. This will be done by commercialising enterprises' intangible assets and intellectual property.
"We are honoured to be supported by our partners and stakeholders from the public and private sectors in the local and international innovation communities in building our collective IP expertise and networks to support our enterprises' ambitions to grow," comments IPOS chief executive Daren Tang.
"We hope that our new initiatives and partnerships will allow us to bring further value to global innovation flows, strengthen our position as one of the hubs for these flows, and ultimately help drive future growth for our economy and the region.
Additionally, Singapore and eight other ASEAN IP Offices will prioritise patent applications in emerging technologies such as cybersecurity, fintech, robotics.
The two-year pilot project began on August 27. Businesses and innovators will enjoy a short turnaround time of six months for the first office action under the new ASPEC Acceleration for Industry 4.0 Infrastructure and Manufacturing (ASPEC-AIM) initiative.
The announcements were part of an effort to support ASEAN industry 4.0 as part of IP Week @ SG 2019.