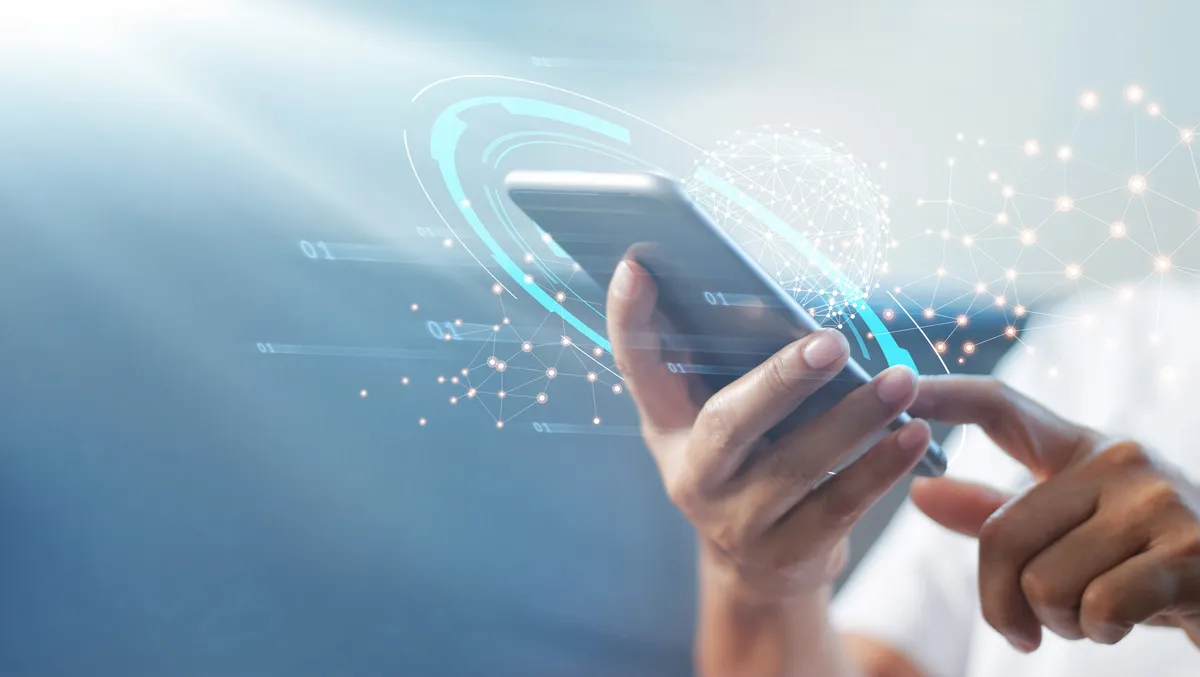 Exclusive: Why StarHub turned to Temus for its B2C solution
In 2019, StarHub set out to launch an MVNO offering that would offer their customers complete control of their mobile service at their fingertips. As they were working against highly competitive telcos in Singapore, this solution had to reach consumers within six months.
Partnering with Temus, which comprised a lean, multi-disciplinary team of experienced app delivery managers, technical experts and user experience consultants, StarHub was able to conceptualise and launch giga! – an award-winning consumer mobile application and one of the first B2C apps in Singapore to be built on OutSystems' Low-Code platform.
What was the vision behind the solution?
giga! 's value proposition was to be a 'Fully digital telco that provided superior customer experience.'
When the giga! app was conceived, there were several key goals that had to be met:
1. User Experience: First, the user experience and user interface had to be engaging, attractive and also intuitive to cater to their target market.
2. Accessibility: The solution needed to be available on the web, iOS and Android, and allow customers to access rich features and get the latest in application updates in the most convenient ways possible.
3. Agility: As this was a greenfield project, it meant that almost all integrations with systems were new. The team and solution would need to adapt to the evolving requirements of a new brand and anticipate progressive changes with very quick and agile development.
4. Speed to market: Finally, despite all these goals or challenges, it was still critical to launch as fast as possible due to the highly competitive market conditions.
What were the challenges faced in making the solution?
In creating giga!, there were a few challenges that needed to be addressed, namely Backend Integrations and App updates.
As with all Telco apps, backend integrations were complex. In the case of giga!, the app had to integrate with a new backend CRM and billing system and also include innovative features such as a chatbot, electronic identity verification modules, and delivery tracking that would normally be time-consuming in traditional development.
As for App updates, many tweaks and enhancements were expected during the soft launch of the app, and the team needed a solution that allowed them to make changes quickly and deploy new updated versions easily without downtime or needing consumers to go to App Store or google store.
Why did StarHub choose to partner with Temus?
Temus was the right partner for StarHub's needs for a number of reasons. Particularly, Temus' track record of success. The Temus team were experts in the development of large-scale consumer applications.
The company also exemplified strong attention to the customer experience. Temus' multi-disciplinary team would be able to simultaneously marry UX with technology to ensure the delivery of a seamless, intuitive and frictionless experience to the customer—from the sign-up and onboarding process to ensuring regular engagement of the app's services.
Most importantly, however, Temus were partners for the long haul. First-hand feedback from customers was important, and at the launch of the app, the team was able to gather essential responses that would help them to make continuous improvements to the app's features.
With an agile development team, StarHub was able to continuously expand the application to cater to new user journeys and integrations, including the consideration of brick-and-mortar retail sales and allowing secure registrations with SingPass.
Temus made the whole process more streamlined and comprehensive to meet StarHub's complex requirements.
"The key for us is to provide value at every step of the client's transformation journey, not just at the stage where a technical implementation needs to be done," says Daniel Lim, MD, Technology, Temus.
"This will allow us as partners to truly deliver vision to value for the long term, and ensure we are set for sustainable success even with shifting advancements in technology and consumer trends."
What are the advantages of using an enterprise-grade low-code platform?
The OutSystems Low-Code Platform provided enterprise-grade features, which gave giga! a competitive edge. Just some of the platform's benefits include:
The ability to easily integrate with StarHub's selected backend systems allows for innovation with no limits.
The ability to deliver an application at an aggressive pace, with high quality, was assured by the OutSystems platform's native enterprise-grade security scans, CI/CD etc. features, thus taking care of end-to-end build-to-deploy.
The fast roll-out of features was enabled with seamless cross-platform (web, iOS, Android) development and automatic updates.
The Low-Code platform allowed the team complete freedom in the customisation of features compared to other COTS systems, which might have been more costly or time-consuming to achieve.
Automatic over-the-air updates (instead of through app stores which would require going through the app store approval process) also improved the customer experience, as customers always had the latest app versions.
"Successful implementations are backed by teams with the right blend of expertise to deliver holistic and forward-looking solutions," says Wong Seok Ling, Director, Technology, Temus.
" We were able to keep our team lean and mean as we took on the challenge on building a high-quality, feature-rich consumer app with a short runway to launch, but also ensure we could cater to future needs with the use of a flexible, intuitive low-code platform."
How successful was the partnership?
The MVP giga! app rolled out in May 2019. Quick and regular consolidation of consumer feedback was key to improving the app within the first year, and the team was able to complete 64 change requests by 2020.
Since then, the team has been able to successfully implement more complex improvements and features to the app in subsequent years as the app evolved with business and consumer needs for innovation and fresh content.
"The launch of giga! is a culmination of the best in class, fit-for-purpose expertise in people and platform, delivering Singapore's first-ever fully digital mobile service brand that can meet the unique needs of the country's 1.2 million millennials," says James Lee, Vice President of Information Systems, StarHub.
"We built this service on a foundation that allows us agility and speed to market to keep up with different consumption needs and advances in tech, so we can continue to uphold a superior standard of service for our subscribers."
Some other stand-out areas of success include:
Speed to market: giga! is one of the first B2C applications built on the OutSystems Low-Code platform in Singapore, and it was launched within the goal of 6 months.
Business impact: In the first year of the app's launch, StarHub saw a 5-times growth in giga! Subscribers. The growth in subscribers continues as the app continues to deliver superior customer experience, having achieved the highest Net Promoter Scores (NPS) in the Singapore market in 3 consecutive years from 2019 to 2021.
Award-winning customer experience: giga! has since won multiple UX awards, validating the app's delivery of superior customer experience. Customer service and response continue to be maintained with the app's ability to push updates to subscribers directly and seamlessly.
Future-proofed roadmap for continued success: StarHub continues to deliver on enhancements with agility and react faster to market feedback with speed in development, delivery and deployment. The Low-Code platform on which the app is built reduces the time taken from idea generation to iteration and launch, allows for parallel back and front-end building, and fewer sprints for even complex features. As the Low-Code platform is OS-agnostic, the team can maximise efficiencies in development changes and overall maintenance.
To find out more about the partnership or for any enquiries, please contact Daniel.lim@temus.com or seokling.wong@temus.com.