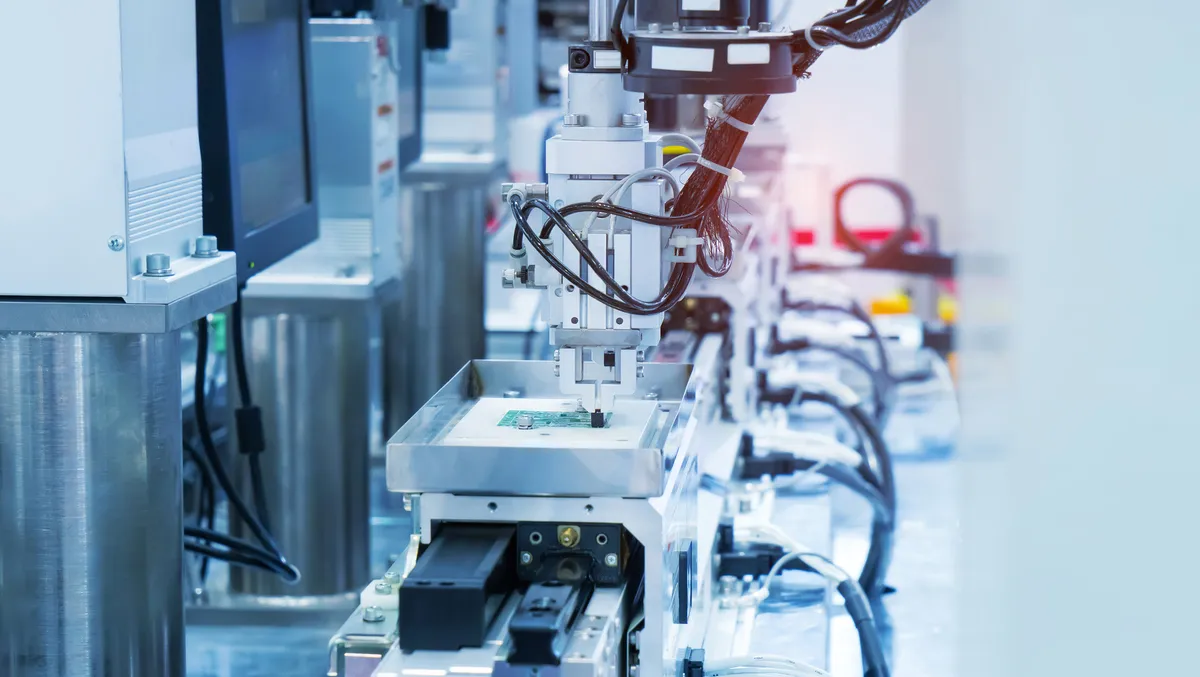 Hermetic packaging market to be US$5.2 billion by 2033: FMI
The hermetic packaging market is poised to increase at a 4.2% CAGR from 2023 to 2033, acquiring a market value of US$ 5.2 billion by the end of 2033, up from US$ 3.4 billion in 2023. These insights are based on a report Hermetic Packaging Market by Future Market Insights (FMI).
Emerging hermetic packaging demand is associated with heightened research and development efforts in the defence and aerospace sectors. Electronic systems in hermetic electronic packaging are protected from external factors, such as atmospheric pressure and moisture changes, which can harm sensitive electronic components or electrical connections.
Many medical and electronic devices enjoy hermetic packaging's safe and dependable performance by prolonging the service life of electrical components, consequently making the market strong.
"Electronic device demand is set to rise due to the growing disposable income and increased internet usage among consumers. Governments around the world are promoting digitalization, pushing customers to adopt various electronic devices and which in turn strengthens the hermetic electronic packaging market growth," says FMI in its report.
"A more advanced packaging method, hermetic packaging, is used in the electronics and semiconductor industries and for active and passive electronic devices. The hermetic food packaging protects highly sensitive electronics such as laser diodes, sensors, and optoelectronic components from moisture and rust."
"Hermetic packaging protects against external influences such as air pressure fluctuations, moisture, dirt, and other hazards that could damage electrical contacts or important electronic components. To ensure the reliable and safe operation of various medical and electronic devices, it is important to extend the service life of electronic systems. Historically, this method has been used to protect MEMS equipment from moisture or gas in industries such as defence, healthcare, aerospace, and automotive. As a result of technological advances, many hermetic packaging manufacturers are launching a range of products that protect extremely sensitive electronic components and electronically implanted medical devices," informs FMI.
Electrical or electronic components can be hermetically sealed to protect them from water vapour and foreign objects to maintain their functionality and reliability. In landscape and outdoor construction projects, hermetic packaging is also used to protect general utilities and electrical connections/splice points for landscape lighting.
"From 2017 to 2022, the hermetic packaging market expanded at a CAGR of 3.7%. The global hermetic packaging market has grown significantly due to the increasing hermetic packaging demand for the protection of highly sensitive electronic elements, and rising hermetic packaging demand in end-use industries," adds FMI researchers.
The hermetic electronic packaging demand is high worldwide due to its widespread use in defence, aerospace, military, and commercial applications. In addition, low-cost air travel combined with low fuel prices has attracted new travellers worldwide, resulting in increased flight frequency.
The hermetic electronic packaging demand is to secure a CAGR of 4.2% from 2023 to 2033, with the global market expected to reach US$ 5.2 billion by 2033.
FMI notes that hermetic packaging is preferred because it can withstand various environmental conditions. "Hermetic products protect sensitive electronics and electrical connections from the elements such as dirt, moisture, atmospheric pressure, and other natural threats. Applications for hermetic food packaging are essential since extreme environmental conditions may impact their functionality. In light of this, there is a record-high hermetic packaging demand to safeguard exceedingly delicate electrical components, and this demand is to rise during the projection period. This is one of the things contributing to hermetic food packaging demand."
"Thus, two major reasons driving the market growth are increasing demand for consumer electronics, and widespread use in packaging operations in new sectors."
Over the forecast period, rising consumer disposable income and the need for internet connectivity may boost demand for electronic gadgets. In addition, governments worldwide are focusing on digitization to encourage citizens to use various electronic devices. On a global scale, this will likely lead to a rise in the consumer electronics industry and an increase in hermetic electronic packaging demand.
FMI's report also sheds light on the growing hermetic packaging demand in the medical sector to protect implantable medical devices. "Modern microtechnology has made it possible to significantly reduce the size of smart devices, despite increasing complexity and integration. As a result, reliable and compact microelectronics packaging is becoming increasingly important."
"Packaging should provide a high-quality hermetic seal to protect vital electronics, such as implantable medical devices, from the human body. The downsizing of the next generation of implantable medical devices is expected to create more opportunities for the development of new packaging solutions."
Meanwhile, FMI researchers discuss alternative packaging technologies that may slow hermetic packaging sales growth.
"The availability of alternative packaging methods is expected to restrain the growth of the hermetic packaging industry. Despite their improvement, there is a risk that hermetic packaging may be overtaken by alternative equivalents that are considered protective and trustworthy. Plastic packaging is one of these options," says FMI.
"Microelectronic components used in military, aerospace, and medical systems must adhere to the most stringent hermetic packaging regulations due to their harsh environments and important applications. As old equipment does not have the sensitivity to meet the new requirements, companies may be forced to purchase new leak-testing equipment as regulations become stringent."
"Hermetic packaging manufacturers must comply with these standards to increase market share at the expense of escalating costs. These stringent specifications for hermetic electronic packaging are expected to hinder the industry's expansion. Plastic packaging is becoming a viable alternative as it can withstand external influences."
Regarding the country-wise outlook, FMI adds, "Increasing United States defence spending may boost the adoption of hermetic packaging in the military and defence industries. In addition, the existence of the world's leading aircraft manufacturers, together with the high standards of the national medical industry, may boost the hermetic packaging market revenue in the approaching years."
"More government spending on aerospace and defence is predicted to boost the hermetic packaging market throughout the forecast period. The aviation sector stimulates hermetic packaging demand in technology due to its reliance on new aircraft, supporting the hermetic electronic packaging market."
Aside from that, the United States is home to several world's leading automotive businesses, which are investing in electric vehicles and self-driving automobiles, both of which necessitate high-performance integrated circuits. Hermetic seals maintain sensor functionality in rollover devices and airbag equipment in the automotive sector. If the use of airbags increases, the market may require hermetic packaging.
China has the potential to make a substantial contribution to the uptick in hermetic packaging sales, FMI says. "The country's booming semiconductor industry is fuelling hermetic food packaging market expansion, as it is an electronics manufacturing centre. The country's growing consumer electronics sector, together with great government spending for China's aerospace and defence sectors, is expected to accelerate hermetic electronic packaging market expansion."