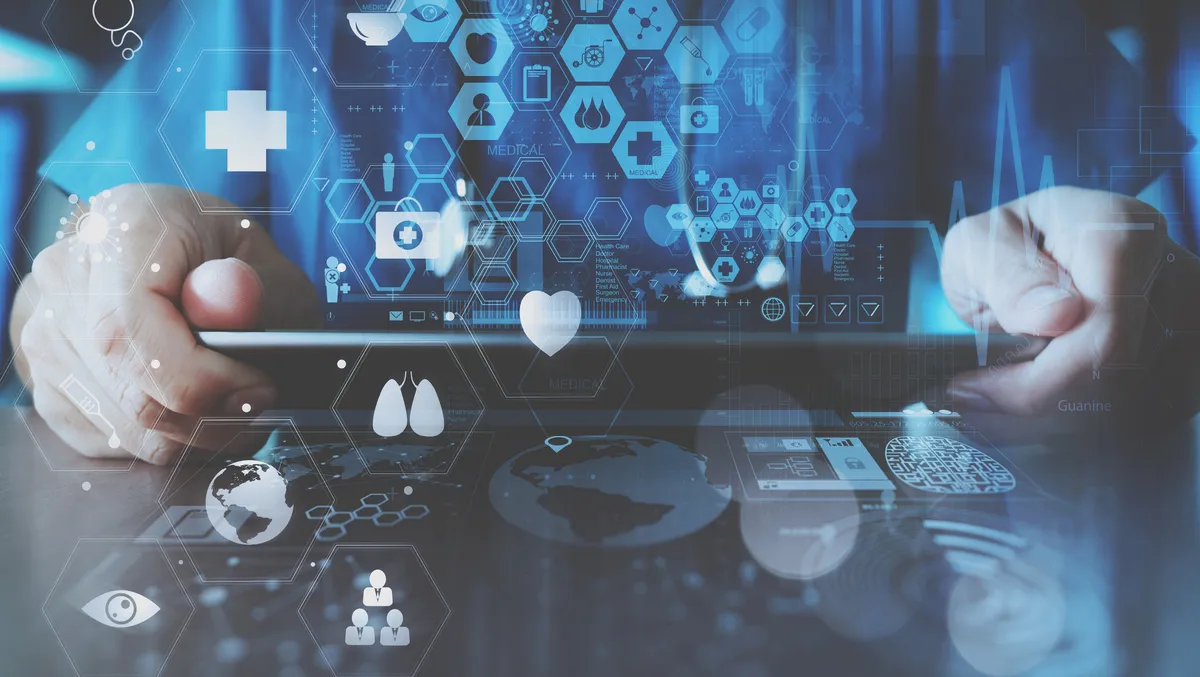 High content screening market to grow at 5.8% CAGR: FMI
The high content screening market will register positive growth, with the overall valuation forecast to reach US$1.6 billion in 2022. Furthermore, the demand for high-content screening is projected to surge with a projected CAGR of 5.8%. These insights are based on a report High Content Screening Market by Future Market Insights (FMI).
"High content screening (HCS) is also known as cell omics. It is a method used in drug discovery and biological research to discover new drug candidates. High content screening systems are primarily based on digital microscopy and flow cytometry with the combination of IT systems for the storage and analysis of biological data. High content screening techniques have proven to be very useful for the pharmaceutical industry for the characterisation of preclinical drugs," explains FMI.
This technology is often combined with other applications, such as drug development. The combination of HCS with chemical genetics for studying biological systems is set to pave the way for increased uptake in the coming years. Moreover, the technology has unified all the aspects of drug discovery, toxicity, and evaluation of absorption, distribution, metabolism, and excretion. Besides this, increasing biotechnology research and drug development activities create enormous opportunities for growth.
FMI offers insights into key factors driving demand for high-content screening in its new study. The report tracks the global sales of high-content screening systems in over 20 high-growth markets, analysing the impact of COVID-19 on the healthcare industry in general and high-content screening in particular.
The COVID-19 pandemic adversely impacted the research and drug development process in 2020. The continuous lockdown and shutdown by the government worldwide hampered the ongoing research activities. Before the COVID-19 pandemic, emerging countries largely preferred high-content screening equipment for cell imaging and toxicity studies. However, due to the pandemic, the high content screening market suffered a lot, with delays in product launches and a noticeable reduction in sales of major products.
Growing focus on the secondary screening of cells by the leading market players due to the high emphasis on drug toxicity studies has led to a surge in demand for high-content screening in recent years.
Increasing pharmaceutical and biotechnology companies with a continuous focus on novel drug development have also created opportunities for the development of technological advance high-content screening systems. In September 2017, the company Yokogawa launched its cell Voyager CV8000, a Cytological High-throughput Discovery System for discovering new drugs in a time-saving and improved efficiency.
"Advancements in cell imaging technology with continuous research and development activities towards the innovation and discovery of novel drugs are the factors responsible for the growth of high content screening during the forecast period," adds FMI in its report.
The increasing incidence of several infectious diseases with diverse symptoms also increases the demand for novel therapeutics. Consequently, biotechnology and pharmaceutical research and development activities increase to find new drug candidates. In addition, imaging technologies play a huge role in drug discovery and research.
The leading manufacturers in the market are looking forward to developing technologically advanced and cost-effective high-content screening systems to meet the global demand, hence expected to accelerate the market growth over the forecast years. In addition, with the rise in biotechnology research and drug development activities, emerging countries such as China and India also offer enormous opportunities for key manufacturers. These factors present a positive growth outlook.
That's why FMI expects the global high-content screening market to grow over 5.8% CAGR through 2033.
Increasing cases of life-threatening neurodegenerative diseases such as cancer, spinal muscular atrophy, Alzheimer, and Parkinson's across the globe are expected to drive demand for advanced healthcare services. This has led international players around the world to invest considerably in research and development to launch innovative products and to cater to the demand across the supply chain shortly.
For instance, according to the World Health Organization (WHO), the number of deaths from cancer will continue to rise worldwide and reach around 13.1 billion by 2031. It also suggests that the global prevalence of cancer will increase by about 75% from 2008 to 2031. The increasing growth of cancer all over the globe will lead to an increased number of patients who will undergo cancer management and treatment. This, in turn, would increase the demand for more novel biologics, thereby driving the growth of the high-content screening market.
The importance of multiplex information in drug discovery is accelerating the demand for high-content screening instruments. These instruments generate and provide live-cell imaging information to identify new drug targets.
The information generates from multiplex screening using high-content screening instruments provides data on multiple nodes in a cellular pathway. Growing preference for cell imaging in complex cellular systems to identify new drug targets is also expected to boost high-content screening market growth.
"Growing demand for multiplexed high content screening assays in drug discovery to identify multiple drug targets creates a huge opportunity for manufacturers to develop advanced high content screening instruments. The advancement of IT integrated high content screening systems generates and stores multiplex cellular information with deeper functional knowledge, thereby improving the early drug discovery process. Increasing demand for multiplex information in the drug discovery process is expected to drive high content screening market growth in the upcoming years," adds FMI in its report.
According to FMI, the United States will remain one of the leading markets for high-content screening. The presence of leading market players in the region and the increasing adoption of advanced imaging technology are significant factors creating opportunities for growth in the content screening market in the United States.
One of the key factors supporting the growth is the United States' high spending on healthcare. As per the forecasts by CMS' Office of the Actuary, overall healthcare spending is faster increased by about 4.6% in 2019 than the overall economic growth of 4% in the United States measured by GDP in 2019.
High per capita healthcare spending and favourable healthcare policies have created a conducive environment for adopting advanced cell imaging instruments in the United States. The presence of leading players such as Becton, Dickinson and Company, Thermos Fisher Scientific, and GE Healthcare is supporting growth in the United States. The key business strategies followed by these companies, such as product launches and expansion plans, will continue aiding the overall expansion of the market in the United States.
The increasing number of biotech and pharmaceutical companies is expected to accelerate the high-content screening instruments sale in the German market. Further, increasing funding for biotechnology research and drug development also accelerates the growth of the high-content screening market in Germany.
FMI forecasts Germany as the leading market for sales within Europe. With rising numbers of strong and internationally recognised biotechnology institutions, Germany holds a high position in European drug development activities. Germany has around 220 biotech and pharmaceutical companies working on new drug candidates.
A novel business model, coupled with network management between universities and government research associations such as Leibniz Association, Helmholtz, Max Planck, and the Fraunhofer Society in Germany for drug development, is creating demand for high content screening in the region. As a result, Germany has emerged as a leading market, accounting for over 7.3% of the total demand registered in Europe in 2022.
China has a good foundation in drug discovery and development. Presently above 5,000 pharmaceutical companies are operating in China. The government of China is also supported by investing in pharma and drug discovery to make China a major market in innovative drug discovery and development.
As high-content screening equipment directly affects cell toxicity, cell imaging, primary and secondary screening, target identification and validation, manufacturers are looking for large-scale investment in China to expand their business in this region.
"China is the largest market for drug development and innovation in Asia. The country accounts for about 19% of the world's population and over 22% of people over 65 age. Ageing people are prone to diseases and various health conditions. Further, China's biotech industry is booming, exhibiting impressive growth. China accounts for about 7.8% of the global drug innovation pipeline and 11.6% of new drug launches in 2018. The market in the China is projected to rise at a CAGR of 7.8%," says the team at FMI.
The government in India has been funding several programs to boost the pharmaceutical and biotechnology industry, which is anticipated to propel the high-content screening market growth during the forecast years. In addition, the government of India launched the national biotechnology development strategy (2015-2022) to create an ecosystem and R&D infrastructure for the development of biotech products.
About 30 biotech parks were started between April 2014 and September 2016 by the government.
Further, India is also considered one of the top 12 destinations for biotechnology research in the world, which is expected to fuel the demand for the adoption of high-content screening equipment in this region. As a result, the market in India is projected to rise at a CAGR of 6.6% until 2033.