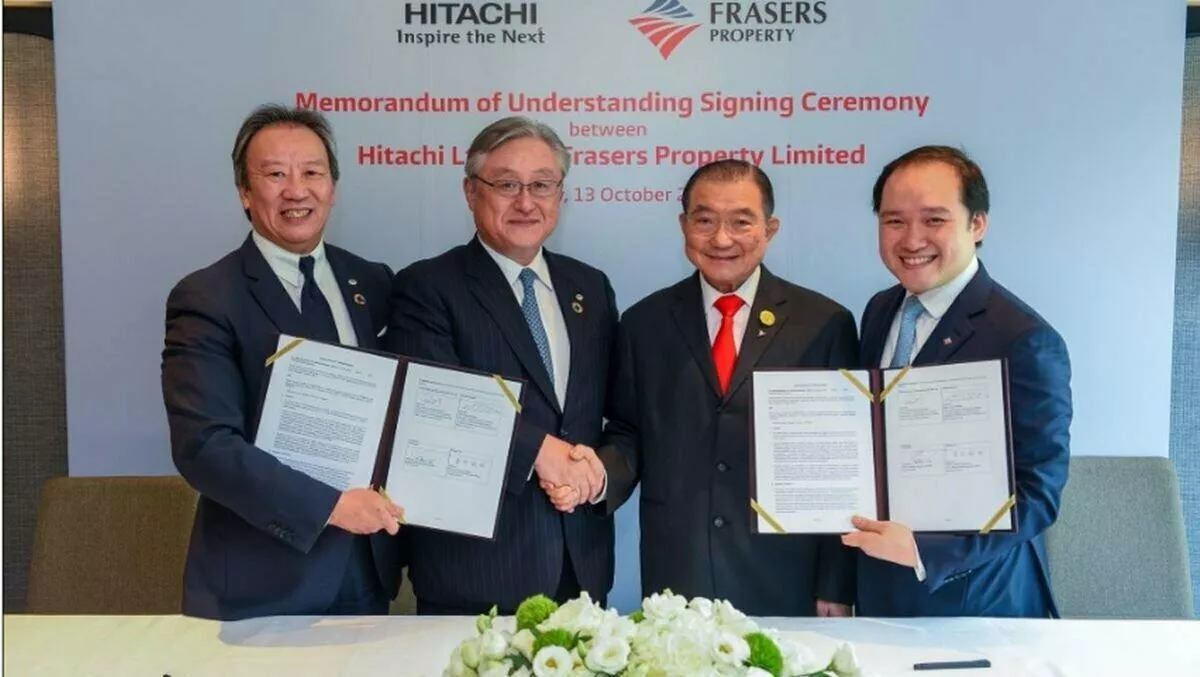 Hitachi vows to improve DX in Asia's real estate sector
Mon, 21st Oct 2019
FYI, this story is more than a year old
Hitachi is committed to work alongside Asia property management firm Frasers Property to drive digital transformation within the real estate industry in Asia Pacific.
Each firm will invest up to S$50 million to develop the industry; of which the addressable market could reach US$82 billion by 2025, according to Hitachi's own research.
The two companies will explore opportunities to help accelerate digital transformation for the Frasers Property Group and the real estate industry, starting with Singapore, Thailand and Australia.
The two companies could also potentially co-develop and invest in new services designed to better the real estate industry.
"We are excited to collaborate with Frasers Property and work with a partner who shares our belief in contributing to a sustainable society," says Hitachi APAC vice president and CEO of in charge of regional strategies, Kojin Nakakita.
"Through Hitachi's Social Innovation Business, we will draw on our operational technology (OT) and information technology (IT) expertise to jointly develop new go-to-market solutions and improve the lives of people and happiness with Frasers Property.
The companies explain that they hold a common belief that digital transformation and technology will driver future business operating models.
The technical and commercial teams in Hitachi Asia, the Frasers Property Group and Japanese financial institutions have been working closely to develop a new multi-generational approach to provide technology and Infrastructure as a Service (IaaS) solution for the real estate industry.
"Both parties will draw upon their strengths and resources to jointly explore ways to future-proof Frasers Property Group's current property portfolio in a sustainable manner," the companies explain.
"This comes at the back of a project already initiated to look at the design of smart city services for facility management operational systems for the One Bangkok development, Thailand's first fully integrated district that is built on people-centric principles and a focus on environmental sustainability and smart city living.
Frasers Property group CEO Panote Sirivadhanabhakdi says, "The real estate industry is rapidly evolving. That means we must find ways to redefine the experiences of our customers.
Frasers Property Group also aims to make cities more accessible, make it easier for customers to do business, as well as delight residents, hospitality guests and retail shoppers.
"Today's announcement represents the first of many collaborations we are exploring to help accelerate digital transformation for Frasers Property. We are delighted to collaborate with Hitachi and to share our real estate and local market knowledge and networks.