Partner content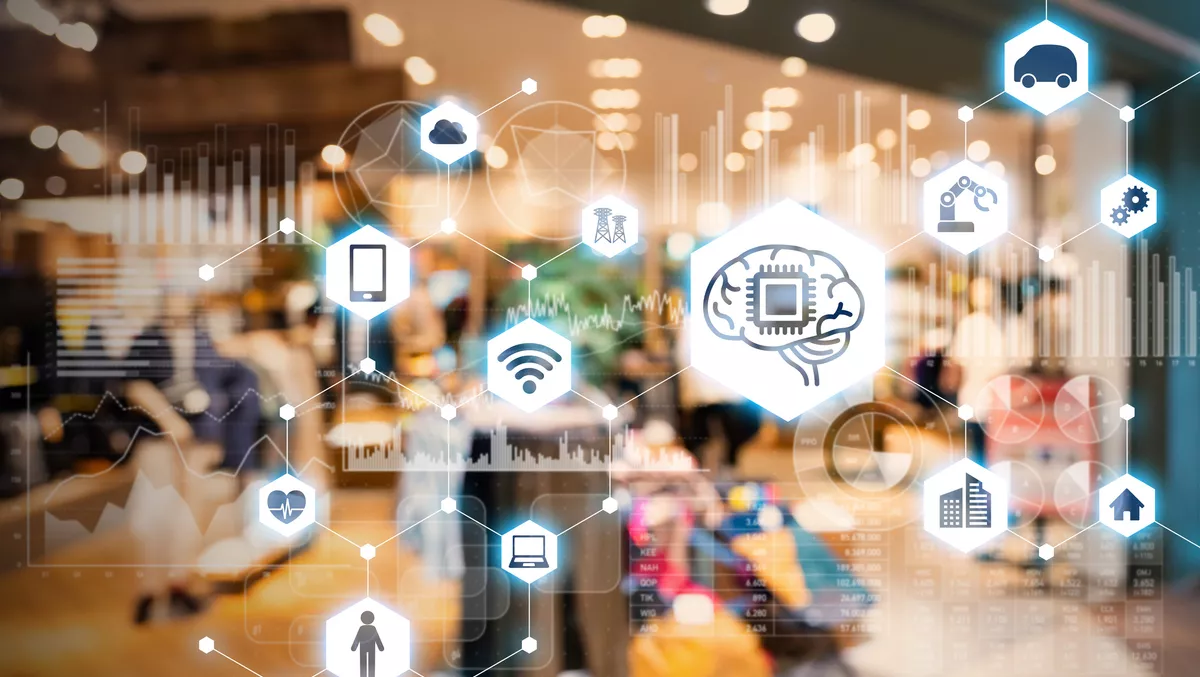 How retailers can transform using data in the cloud
Cloud can do much more than reduce a retailer's cost of computing and data storage. In fact, it can offer new experiences to both employees and customers which are hard to imagine without being on cloud.
While this may sound intuitive to digital natives, traditional organisations need to wear a different lens to understand the power of cloud.
Digital solutions can enable intelligent retail that better understands customers, empowers employees to deliver breakout customer experiences, builds robust supply chains and contributes to reimagining the customer experience. So how can retailers maximise the value from the cloud?
A good starting point is prioritising desired business capabilities. Retailers should identify their highest-impact processes and use the opportunity to re-imagine how these processes can be improved, rather than moving applications en masse to cloud. High-impact and volume-driven processes are ideally suited to advanced cloud capabilities such as big data, artificial intelligence/machine learning (AI/ML), API platforms, and other developer tools.
Let us look at some important business capabilities and understand how a CMO/CSO can work with their CIO to better leverage the power of cloud, and drive maximum value for their customers.
1. Managing pricing and margins
Pricing is one of a retailer's most data-heavy responsibilities that can greatly impact profit margins and consumer decision-making. Retailers often find it difficult to manage pricing data because it is frequently distributed across numerous channels, making the generation of insights extremely cumbersome. But the reality is that opportunities will be lost if insights-driven pricing decisions are not implemented on time.
CMOs need to work very closely with CIOs and use the power of cloud to reduce data gaps and enable real-time pricing analytics. It is critical for retail decision-makers to assess their cloud journey, identify solutions and create a data platform that allows real-time analytics capabilities and insights driven by AI and ML.
2. Marketing personalisation
Personalisation can directly lead to the right products being presented to the right customers at the right time, allowing CMOs to drive revenue and increase conversion rates. However, CMOs are often challenged with getting a 360-degree view of the customer. Data orchestration across multiple channels and integration with partner data sources is often required to create better customer insight.
Decision-makers in retail organisations need to realise that cloud-based data orchestration tools can bring together multiple data sources. The flexibility offered by cloud and the recommendations engine it enables means retailers can take quick action such as setting up product testing scenarios, assessing sales, and updating personalisation programs.
Achieving loyalty among customers is a priority for every CMO, as loyal shoppers generally prove to have higher lifetime value than a cycle of new customers. Traditional loyalty programs are good for customer retention, but they often come with data challenges such as gathering and analysing data from multiple sales channels making tasks such as customer identification increasingly difficult.
Data is often siloed at the store level and not always processed in real-time, but a CMO can overcome this challenge by leveraging cloud and integrating data sources that enable a single view of customers across physical and digital sales channels. In addition, this data helps the CMO better understand customers, effectively segment and deliver hyper-personalised promotions that are based on real-time insights.
3. Managing inventory
Customers often experience heartache after purchasing a product online, only to find out that it's no longer in stock. The disappointment can be worsened when it takes numerous emails and perhaps Tweets for the issue to finally be resolved. A critical capability for any retailer is to enable customer delight by ensuring the online store, POS and inventory system are integrated in real-time.
Cloud can enable a real-time view of inventory levels across all channels, benefitting the customer and helping employees working in physical retail stores. It does so by unifying all data sources with low latency, helping to improve the shopping experience and importantly drive the bottom line.
Data in the cloud can clearly accelerate the transformation of a retailer's digital journey. But the amplification of business and technology functions needs to be planned out based on priority capabilities/processes. Migrating to the cloud is not simply about "moving" but also about transforming "with the cloud". Infosys' retail partners leverage the Infosys Cobalt Cloud Community to access an ever-growing catalogue of over 200 cloud-first solution blueprints, curated from more than 14,000 cloud assets.
Explore the cloud radar experience to determine your readiness as a retailer here.