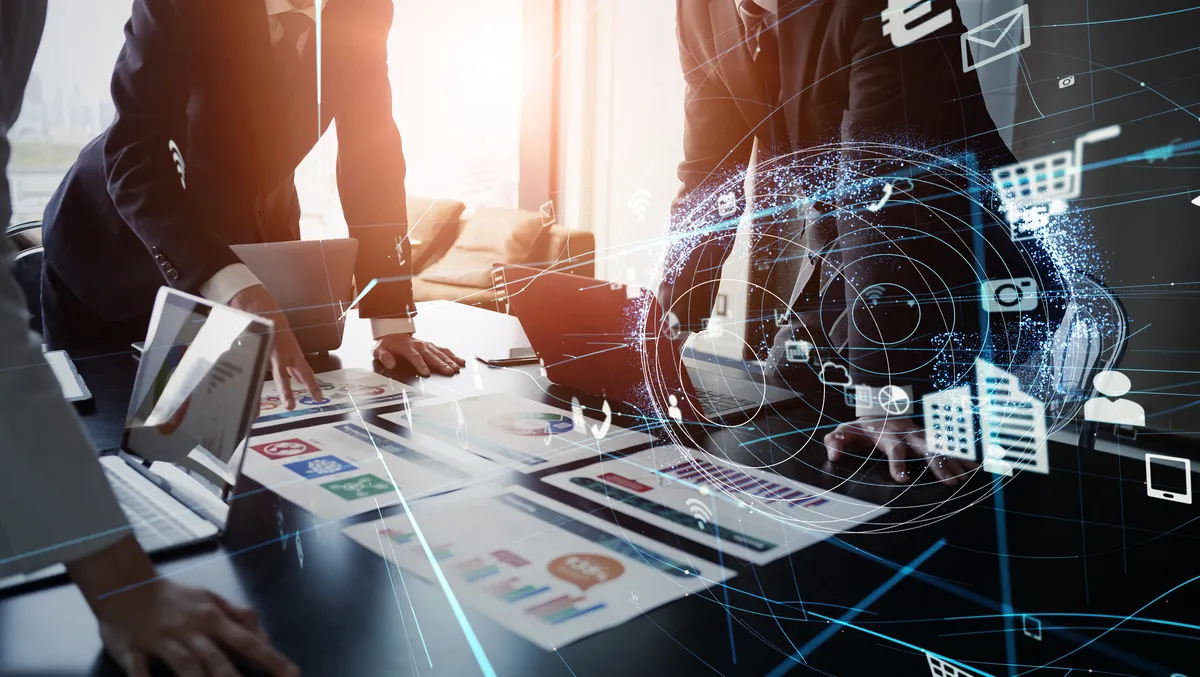 HPE's Aruba finds business leaders lack network understanding
According to a recently released research by Aruba, a Hewlett Packard Enterprise company, one in four (25%) business leaders admit to having only a functional or limited understanding of the enterprise network, resulting in a potentially dangerous disconnect around digital transformation initiatives.
81% of business leaders state that their organisation needs high digital transformation and innovation levels to succeed in the next 12 months, but far fewer expect to achieve this.
In fact, almost a third (32%) anticipate moderate transformation at best.
Meanwhile, the pressure to digitise has never seemed higher.
With 93% of respondents agreeing their business is demanding more technology post-pandemic and 68% saying that they are looking to IT to deliver more data insights, it is perhaps unsurprising that 73% have concerns about their organisation's ability to keep up with the latest technology and digital requirements.
The survey, which features responses from 200 UK-based international business decision-makers in organisations with 500+ employees (excluding those from the IT sector), examined several areas where the network can deliver against these demands and assessed the recognition of this outside IT leadership. Sapio Research conducted the survey in January 2023.
Business leaders agree that technology and enhanced digitalisation are now essential to employees being able to do their jobs (71%). However, despite its role in connecting employees and the technology they need, only 61% say they fully understand the relationship between employee productivity and the network.
Similarly, 53% stated that they don't fully understand how the network can help drive innovation, despite 50% believing that access to data is fundamental to unlocking new revenue streams over the next 12 months.
The potential consequence of this disconnect can be seen in the organisation's investment strategies for the year. While 50% of business leaders say they plan to increase spending on digital initiatives in 2023, only 25% say they'll put corresponding investment into their network infrastructure.
With many respondents (59%) saying employees experience weekly workplace connectivity issues, only 29% believing their organisation is capable of seamless connectivity, and only 21% strongly agree that their organisation has the necessary flexibility, the danger of this disconnect starts to become clear if networks are allowed to languish in need of modernisation.
"In response to pressure from all sides, organisations across the world have big plans for their digital transformations this year. They want to increase employee productivity through hybrid working, deliver better data analysis to uncover new revenue streams, unlock operational efficiencies to make cost savings, reduce their energy output to become more sustainable, and much more. To achieve a successful digital transformation, businesses need to continue to invest in technology, along with gaining support of an innovative, agile and optimised network," says Larry Lunetta, vice president of portfolio solutions marketing at Aruba, which is a provider of secure, intelligent edge-to-cloud networking solutions that use AI to automate the network, while harnessing data to drive powerful business outcomes.