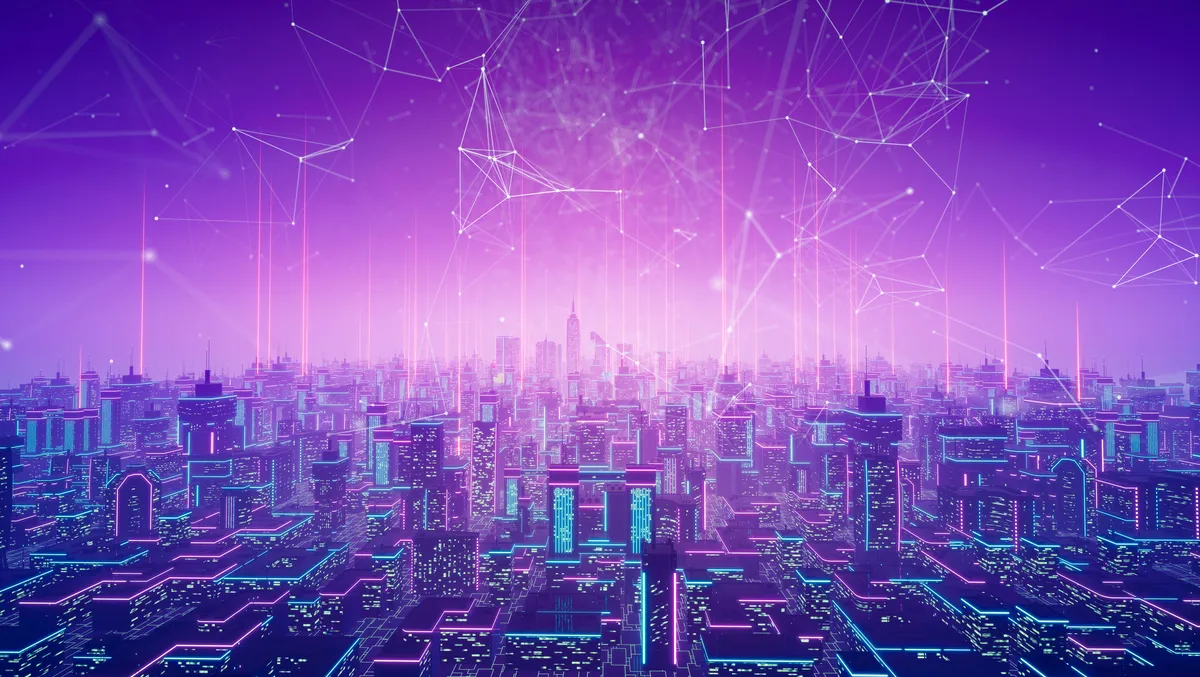 Industrial metaverse to reshape the business landscape: AVEVA
The emergence of the industrial metaverse will echo the significance of the internet's evolution for business, according to the software as a service (Saas) provider, AVEVA.
Predicting exponential growth for the industrial metaverse, Alexey Lebedev, Vice President for the Pacific at AVEVA says it provides unparalleled opportunities for industry and will "redefine the industrial landscape by bridging the gap between the virtual and the physical world".
With AVEVA's acquisition by Schneider Electric earlier this year, it has determined to accelerate its investment in the industrial metaverse significantly.
Key initiatives include expanding AVEVA's "digital twins" provision to inform business strategy and decisions. "With digital twins, you can visualise, analyse, simulate and predict the future, using virtual models of processes to optimise future operations," says Lebedev.
"The industrial metaverse is a virtual version of your actual operating assets and processes – with real-time streamed data which you can jump into with colleagues to investigate, discuss and manage tasking, optimise decision-making – all based on your digital twin."
"When you bring industrial information in context together with the scope and scale of cloud, you get a complete digital twin," he says. "It's by visualising this digital twin that you create the metaverse."
Lebedev urges businesses to move quickly into the metaverse or risk being left behind by competitors.
"Our goal is to create an end-to-end, artificial intelligence-infused software for engineering and operations accessible anywhere via one pane of glass," he says.
"The metaverse will support agile teams, enabling communication and collaboration across operations and the globe. It connects the most important resource of all, people, in a virtual, immersive environment powered by real-time data."
"It brings people together with data and visually engages them. We've seen how social media has brought people together and transformed interactions, now we will see this in the industrial space. The industrial metaverse will help overcome corporate silos," adds Carlos Urbano, Vice President of Industrial Automation at Schneider Electric.
"Combined with AI analytics and human monitoring, companies can model, predict, and improve operations from anywhere in the world, utilising the virtual world. The metaverse can also accelerate sustainability and resilience, providing access to expertise from across an entire business and supply chain in a virtual space, unlocking efficiencies, while identifying new pathways to ESG compliance and sustainable operations."
"By connecting teams and industrial ecosystems virtually, it's also helping reduce emissions generated by excessive travel, whilst enhancing operational resilience and reducing safety incidents within the virtual world."
AVEVA's software drives efficiency and reduces costs for over 20,000 customers worldwide, offering a digital twin for the whole asset lifecycle, from engineering to operations and maintenance across diverse industries worldwide.
In concert with AVEVA, Schneider Electric launched its next-generation universal automation offer, EcoStruxure Automation Expert.
"The needs of the industrial world are becoming ever more complex," says Lebedev. "As businesses continue to respond, digital solutions will be the catalyst for accelerating transformation and sustainability ambitions. Smart companies will place their digitisation strategies at the core of their business, ensuring they are ideally positioned for a sustainable future leveraging data and resources across their entire ecosystem."