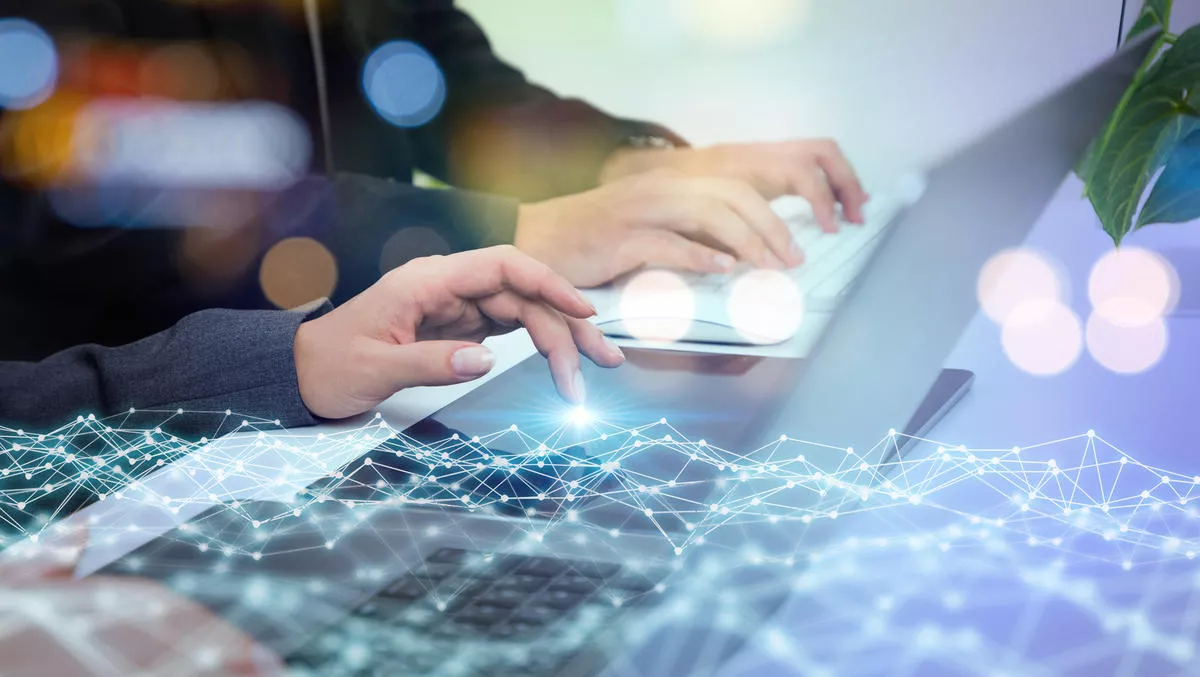 Interview: Harnessing business agility post-pandemic
FYI, this story is more than a year old
When the pandemic struck last year, it was obvious that most organisations around the world had to alter their business models, sometimes drastically, in order to stay afloat. Companies introduced new technologies, pivoted towards cloud computing, and on a macro level, embraced values and approaches more conducive to business continuity.
One of those approaches included prioritising business agility. As the pandemic wore on, it became clear that this was a successful strategy. As we adapt to the 'new normal' and as vaccines begin to inoculate much of the developed world, will business agility be as crucial an approach as before?
Andrew Wong thinks so. As the managing director for APAC for Appnovation, he has led the company in multiple digital transformation and technology consultation for large enterprises. Agility is at the centre of his operation.
Andrew has over a decade of experience in taking a lean, agile approach to management consultation, IT strategy, business operations, project management, business analysis, cloud strategies and process improvement.
We spoke to Andrew about how organisations can thrive post-pandemic and why they should still prioritise agility.

How do you define business agility within the context of the last 12 months?
The term 'business agility' came into prominence around 2016, and revolves around organisation resilience and how to deal with pivots and sudden changes while continuing to deliver value to customers.
In the digital industry, when you say 'agile', many people first think about software development — but business agility definitely goes beyond just IT. It's a set of cultural and organisational behaviour that cuts across different functions in the organisation, including finance, marketing and sales, procurement and legal teams.
It's about how organisations can become nimble and adapt to environmental changes without disrupting their value streams so that they can continue to deliver value to their end-user or customers in order to achieve their business goals.

The pandemic has raised awareness of agility as a successful business strategy. Is it true that organisations that became agile did better than those that did not?
There's a lot of research coming out of North America which is finding that agile companies actually did better during the pandemic compared to before the pandemic.
From our experience last year, when we and our clients first started working from home, there was a productivity dip. However, within three to four sprints, agile teams' productivity recovered to pre-pandemic levels.
For example, Appnovation has not experienced a dip in onboarding new employees during the pandemic — through remote working technologies like Zoom and Slack — due largely to a successful agile strategy.
And once you accept that remote recruitment works, your talent pool will get expanded as well, which is beneficial for your organisation.

What specific tools or technologies can facilitate business agility?
Cloud nativity is central to an agile organisation because it allows both IT and business teams to quickly spin up a service and instead of having a very lengthy setup process.
Back in the day, if you wanted to set up a large enterprise system, it could take up to two years. For companies with the right cloud strategy and approach, it can be a matter of 30 minutes; once you've signed up, it can be up and running. This is the agility that we strive to deliver for our clients in their digital transformation journeys.
The other behaviour that is very important for business agility is a safe environment for experiments. Leaders need to accept that innovation is not guaranteed. Often, successful innovation comes from failures.
As agile leaders, we need to provide clear steering and visions, help define our organisation's value streams, then cultivate the culture of allowing teams to try new ways of doing things within certain boundaries. That they can experiment and quickly learn from their failures. Fail fast, learn fast, correct fast and adapt.

Now that vaccines are becoming widely available, some organisations are reverting to old ways, sacrificing agility for familiarity. How should businesses be handling this better?
I think, especially in this region, yes, there is a higher tendency to prefer face to face discussion — it probably has to do with some of our culture, where we treasure collective decision making, which is a positive thing. However, I think the companies that are going to succeed will most likely adopt that hybrid model.
For example, many people working remotely find that they have more meetings than before, and since they don't spend time commuting to work, they work longer hours. This is not the ideal model of remote working that we want to promote.
When speaking to our clients, we always want to encourage them to have a well-defined purpose of meetings to enhance quality and productivity, where the rest can be taken care of by utilising collaborative tools or project management tools for tracking processes and results.

How do you predict organisations will fare in 2021 and beyond in terms of agility and innovation?
The organisations at the front of the pack — those that pivot to business agility and innovation — are the ones that can take this opportunity during a pandemic and reimagine their existing processes. This also gives them an edge to better utilise technologies like cloud computing, which can give them a strong foundation to proceed with automation and machine learning.
To learn more about Appnovation, click here.