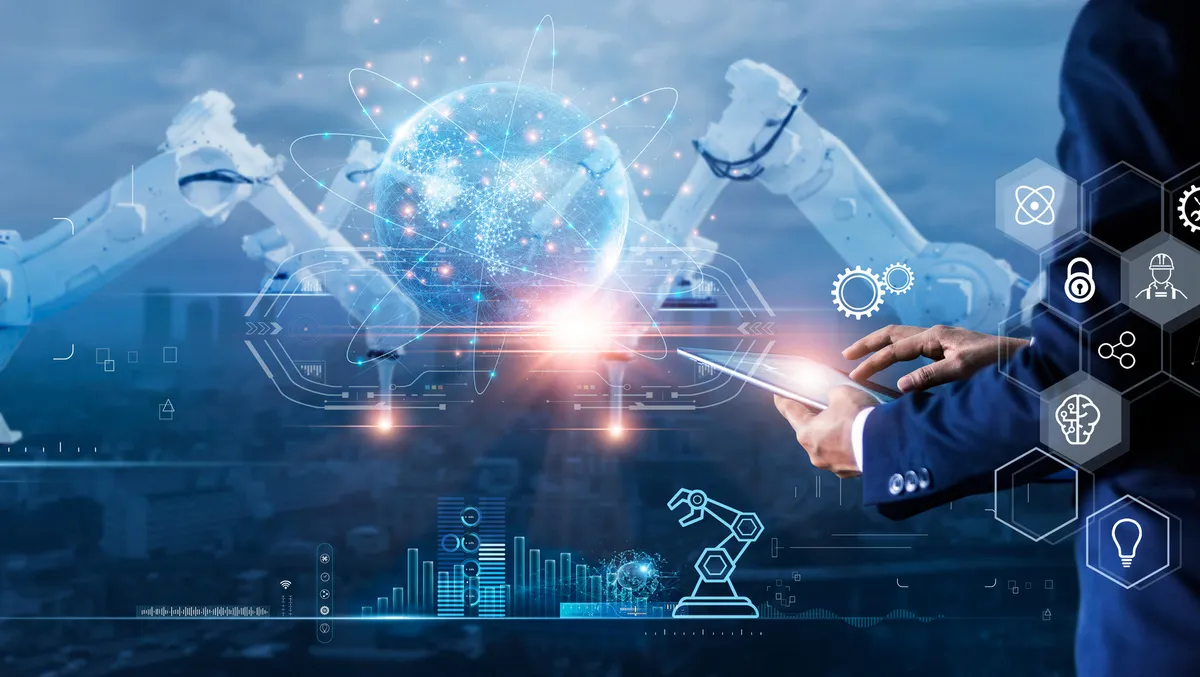 Medical rehabilitation robotics market set to grow, says FMI
The global medical rehabilitation robotics market is forecasted to expand at 15.2% CAGR to reach a market valuation of US$1.76 billion by the end of 2033, up from the US$366.2 million recorded for 2022. These insights are based on a report Medical Rehabilitation Robotics Market by Future Market Insights.
One of the robot's most desirable and successful applications in healthcare appears to be rehabilitation. The four steps of a typical rehabilitation session are identifying the patient's condition, defining the rehabilitation goals, organizing and carrying out the treatments, and finally, assessing the results.
Robots can transform and improve this sector by lowering the physical therapist's burden, allowing less supervision by therapists, and offering more precise tracking of patient development throughout the sessions.
Rehabilitation robotics is designed to support the motion of various sensorimotor functions for mechanical actions, including the arm, leg, and ankle. These tools aid in accelerating the healing of patients dealing with mobility disorders and physically weakened bodies.
According to this new medical rehabilitation robotics market survey report by Future Market Insights, the global market has enormous growth potential owing to increased efficiency and accessibility to rehabilitation therapy.
The survey report identifies the reasons hampering the adoption of medical rehabilitation robotics to some extent.
Although rehabilitation is commonly understood in industrialized economies, it is not widely acknowledged or used in emerging economies. As a result, many patients in developing nations with low and intermediate income levels lack access to rehabilitation services.
Moreover, less than ten skilled practitioners per million people work in rehabilitation, an obstacle to the market's expansion.
Robotics used for rehabilitation services demand significant financial investments; depending on the rehabilitation type, their routine maintenance and operations might be rather expensive.
"Therefore, it is anticipated that the high price of rehabilitation robots will restrain the market's expansion in developing regions," the report says.
Patient trust is one of the main barriers to using robotics in rehabilitation. For instance, according to a survey conducted by the World Economic Forum, one-third of patients stated they would not trust a robot to clean their teeth regularly. In addition, two-thirds say they would not trust a robot to perform more complex treatments like root canals.
The report also enlists the opportunities on offer for medical rehabilitation robotics manufacturers.
Robotic rehabilitation for children with physical disabilities could fulfil children's needs and inspire researchers to develop new devices. Investment in research and development by the leading manufacturers to gain a competitive edge
Most robotic rehabilitation devices currently available are made for adult patients, whose needs differ from those of paediatric patients. Inadequate consideration of paediatric patients' demands restricts the gadgets' potential. Research and development of robotic rehabilitation that can meet needs may provide profitable market opportunities.
Moving on to country-wise insights, FMI notes the attractiveness of the U.S. market for the robotics rehabilitation market.
The United States is set to hold a share of around 44.6% of the global market in 2023.
People with physical limitations in the area drive sales in the medical rehabilitation robots market. For instance, research in the Journal of Neuro-Engineering and Rehabilitation found that between 249,000 and 363,000 people in the United States have difficulties brought on by spinal cord injuries (SCI) and that 17,730 people suffer a new SCI every year.
In Europe, Germany is set to hold a share of 5.7% of the global market in 2023.
The region's growing need for medical rehabilitation robots is due to the development of the healthcare sector. Germany, the United Kingdom, Denmark, and Spain are listed in the top 10 "Countries with the Best Health Care Systems in Europe", according to CEOWorld Magazine.
In conclusion, the FMI report details some of the latest robotics rehabilitation industry developments.
The USA Food and Drug Administration (FDA) has granted 510(k) permission to Ekso Bionics Holdings, a provider of exoskeleton technology for medical and industrial applications, to market its EksoNR robotic exoskeleton for use with multiple sclerosis (MS) patients.
Tyromotion, one of the producers and suppliers of technology-based therapy in the world, has acquired the assets of Swiss start-up "yband therapy AG" to encourage patient ownership of their recovery with cutting-edge movement trackers.