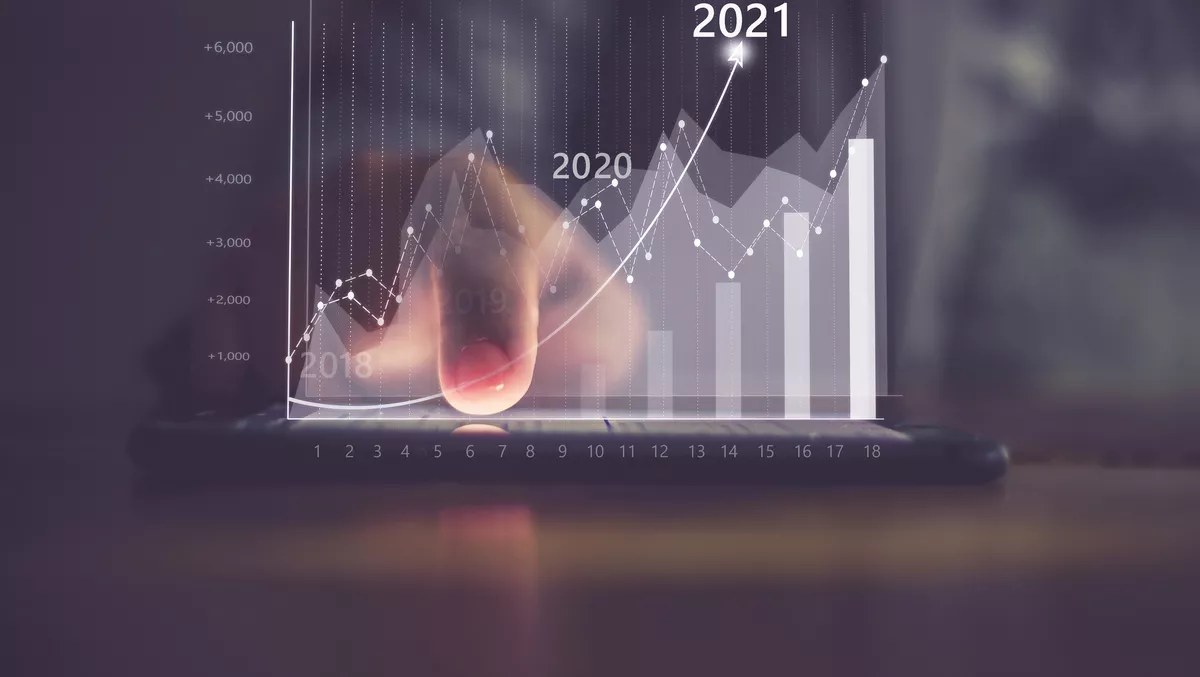 Preserving cash without sacrificing growth or innovation
Technology is fundamental to driving human progress. More acutely, it's been made clear how key technology is to enabling business continuity and productivity in the past year.
People, companies, and governments have turned to technology to help them work and continue to meet customer demands. This reliance on technology drives an accelerated pace of innovation, but it can be difficult for some organisations to keep up with the rapid rate of change.
In recent research, Dell found that 41% of Australian businesses are still using outdated IT infrastructure, and 53% of businesses in the APJ region have not come close to realising their digital transformation goals.
Obtaining the right technology has many hurdles — not just what technology is procured and deployed, but also how you fund that purchase. More so than ever before, an organisation's ability to quickly pivot and ramp up or down spending priorities is essential.
Organisations are under extreme pressure to find creative ways to preserve cash flow amidst uncertain economic pressures without sacrificing growth or innovation. Regardless of customer size or industry, one of the first considerations is: "How am I going to pay for this? What can I afford? How do I get the most for my money?"
Here are some cash preservation tips for technology investments, regardless of organisation type or size:
Deploy technology as a utility service — Look for ways to consume IT where you only pay for what you use via an as-a-Service or consumption-based model. This option is available across a wide range of IT solutions, including client devices and core infrastructure.
Make choices with the future in mind — In particular, for technology refresh needs. Make the refresh easy and frictionless with technology partners who can deliver scalable system upgrades at any time with no additional costs.
Be flexible when it comes to cloud strategy — Avoid being locked into a single public cloud vendor. Manage cost, risk and data in more meaningful ways by spreading IT operations across multiple public and private clouds and consolidating them through hardware solutions that prevent data silos.
Review the choices — Look for smart financial options that offer zero or low-interest rates and flexible or deferred payments. Or look to put all costs together into a straightforward payment plan, which could make it easier to work within your budget.
Lease equipment — Whether it is new or refurbished. Leasing refurbished equipment can be more cost-effective while helping your business meet its sustainability goals.
In their personal lives, many are accustomed to having what they need when they need it, and only paying for what they use. For example, in the case of subscription services, users pay only a certain amount each month and have unlimited access to a plethora of content that they can enjoy at any time. During 2020, on-demand services surged by 5.9%, with 15.7 million Australians reportedly having at least one TV subscription service.
Similarly, with rideshare services, commuting has been redefined with its on-demand service. Since 2015, the gig economy has grown nine-fold to capture $6.3bn in consumer spend, and provide as many as 250,000 workers with employment.
And this on-demand economy extends to technology use and consumption, offering organisations the ability to more predictably budget for IT spending, pay for technology as it is used and achieve an optimal total cost of ownership over the entire technology lifecycle.
When cash flow must be critically managed, this on-demand approach for procuring and using technology is music to the ears of a CFO and other leaders.