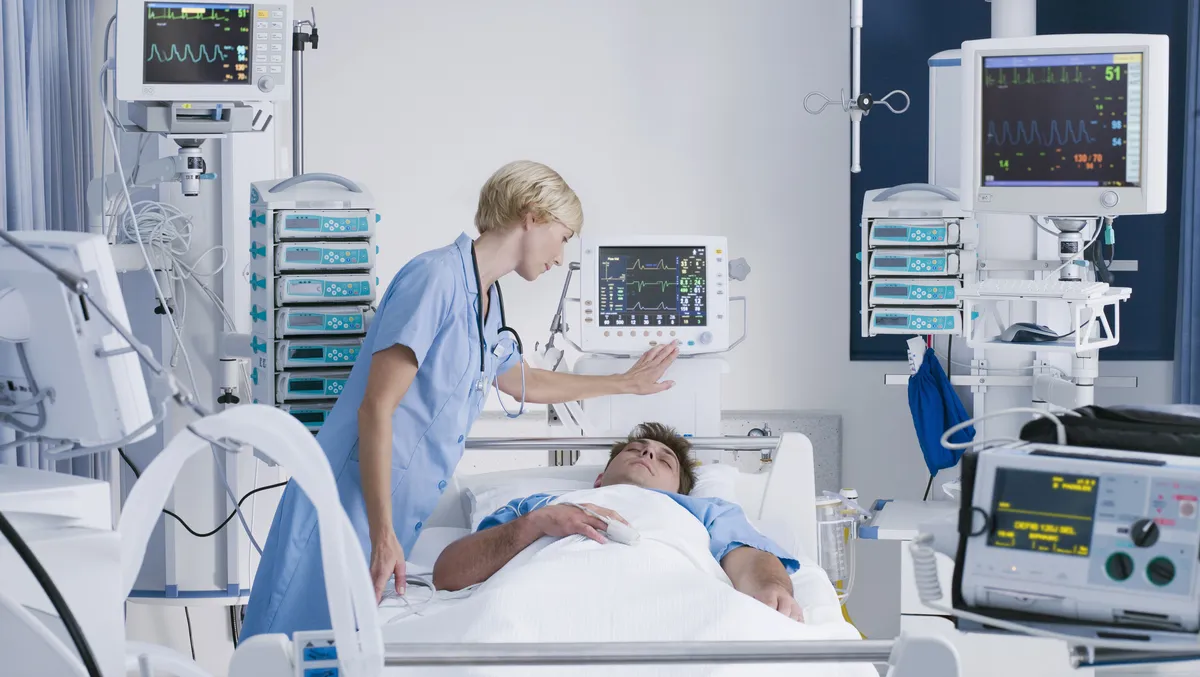 Sleep screening devices market to be US$17.5 billion by 2033: FMI
The expected size of the sleep screening devices market in 2022 was US$8.7 billion and is estimated to be US$9.3 billion in 2023. According to a new report by Future Market Insights (FMI), the sleep screening devices market is predicted to expand at a CAGR of 6.6% between 2023 and 2033, totalling around US$17.5 billion by 2033.
The global sleep screening devices market is essential with the rise in demand for the prevalence of sleep disorders. Growth in awareness about sleep health and increased disposable incomes are key factors boosting the market growth.
The growth in the geriatric population and the presence of repayment policies are expected to contribute to the market's growth.
Further, the easy availability of relatively low-cost home sleep testing devices is likely to fuel the sleep screening devices market's growth in the forthcoming years.
In January 2022, for instance, Sleep Cycle, a popular sleep-tracking application, unveiled its new "Sleep Goal" feature for iOS. It could enable users to schedule their bedtime and wake-up time to enhance their sleep routine by creating a weekly sleep goal.
In July 2021, Amazon announced that it plans to introduce an innovative radar sleep monitoring device. The company bagged authorization from the Federal Communications Commission of the USA (FCC) to initiate this project. Hence, the launch of similar other devices is anticipated to augment the market.
FMI also details the prominent drivers of the sleep screening devices market.
An increasing number of firms venturing into the market is set to propel the sales of sleep screening devices in the evaluation period. The surging usage of oral appliances and a large pool of patients living with undiagnosed sleep apnea is also expected to bode well for the market.
Increasing awareness about the adverse effects of untreated sleep apnea in both developed and developing countries is likely to fuel the market. Additionally, the rising prevalence of various chronic diseases that often disrupt an individual's sleeping pattern is another vital factor projected to spur growth.
Regarding the restraints faced by the sleep screening devices industry, FMI says, "The high cost of Continuous Positive Airway Pressure (CPAP) machines may obstruct the demand for sleep screening devices in emerging economies. Further, the expenses of these machines are not covered by health insurance companies based in emerging economies, while it is partially covered in the United States of America by Medicare."
"Sleep-tracking devices that rely on movement sensors may sometimes provide inaccurate results, as these are also unable to efficiently distinguish between deep and light sleep. Some patients who use sleep-tracking devices often become preoccupied with optimizing their sleep data, which can increase their nighttime anxiety and may make it difficult for them to sleep," the team at FMI adds.
According to FMI, North America is expected to remain at the forefront in the upcoming years by holding a significant sleep screening devices market share of 38.6%. Furthermore, the rising prevalence of diabetes in the United States of America is a crucial contributor to sleep apnea and is estimated to drive the market at a value of 34.6%.
Centres for Disease Control and Prevention (CDC) mentions that around 96 million people in the age group of 18 years and above have prediabetes in the United States of America. Additionally, nearly 23.0% of adults in the country are undiagnosed. At the same time, 28.7 million people are diagnosed, and these numbers are set to grow in the future, propelling the market in North America.
Europe is considered the second most dominating region, with a market share of 23.2%. A favourable reimbursement scenario in the United Kingdom expands at a CAGR of 4.4% and augurs well for Europe's sleep screening devices market's size in the forthcoming years.
Here, Germany is estimated to hold a global share of 6.6%, where the high adoption of sleep apnea therapeutic devices in these developed countries is another significant factor that is likely to accelerate the market.
European Sleep Research Society says that more than 10% of Europe's population gets affected by insomnia, considered the most frequently occurring sleep disorder in this region. Further, Europe has also set up the European Insomnia Network, which aims to help researchers and clinicians conduct thorough research in this field. Also, the rising initiatives taken by regulatory bodies are expected to push growth across Europe.
Australia's sleep apnea devices market is rising in the coming years. Demand for early diagnosis and effective treatment also boosts the market's growth. Here, research and technological advancements are providing effective devices for diagnosing and treating sleep apnea, thus demonstrating the growth of Australia's Sleep Apnea Devices market in the forecast period.
China is said to expand at a CAGR of 10.8% due to the increase in the average life expectancy of the old population in this region, which has raised the prevalence of sleep issues.
India's sleep screening devices market is said to expand at a CAGR of 10.7%, arising due to diversity in lifestyles and a boost in diseases like obesity and hypertension, due to which sleep screening devices are becoming increasingly popular.
Concluding the report, researchers at FMI provide a competitive analysis of the sleep screening devices market.
"In April 2023, Glidewell announced a new addition to its family of sleep solutions: the flexTAP mandibular advancement device (MAD) where the oral appliance treats snoring and mild to moderate obstructive sleep apnea and an extension of the TAP line of sleep appliances offered by Glidewell," adds FMI.
"In May 2023, Nox Medical Sleep has played a crucial role in our overall health and well-being where millions of people worldwide suffer from sleep disorders, and many of them may go undiagnosed due to poor access to sleep diagnostic care for discussing the benefits of at-home polysomnography. Nox Medical is hosting a symposium, A New Era in Sleep Medicine with At-home Polysomnography, during the SLEEP 2023 conference in Indianapolis."