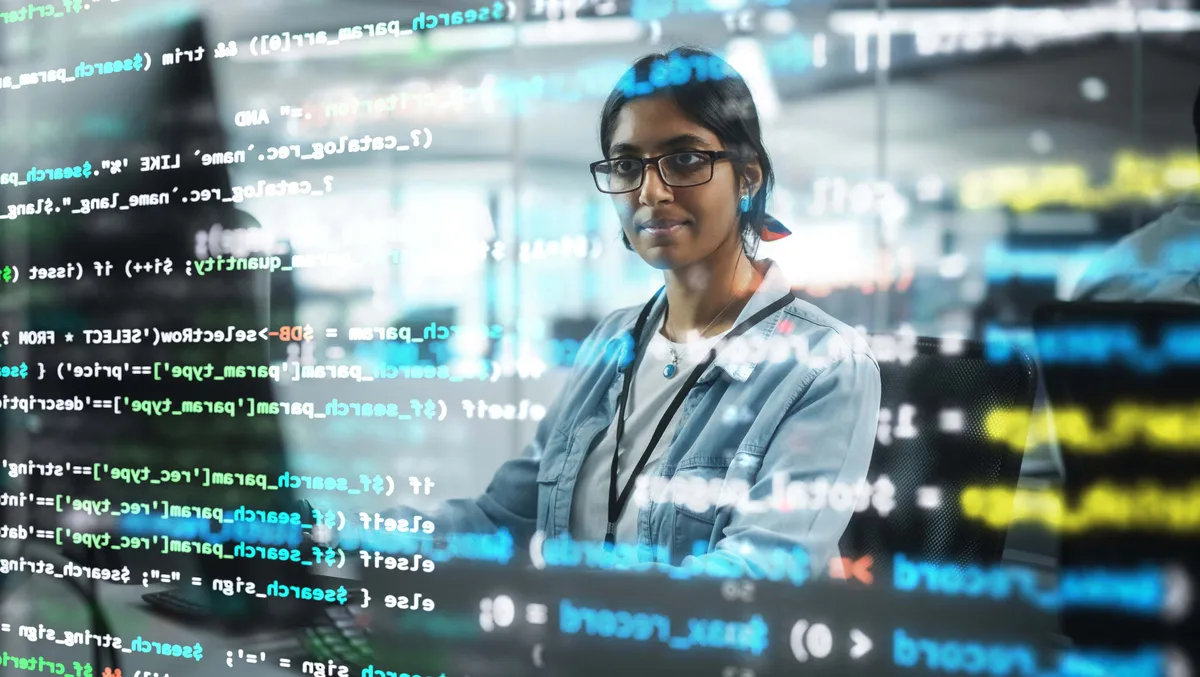 SnapLogic announces female tech leaders to watch in 2023
SnapLogic, a provider of intelligent integration and enterprise automation, has announced its list of women in the technology sector who are making a difference in the industry, as part of International Women's Day 2023. These leaders, SnapLogic says, are revolutionising the future of data.
Women in the technology sector can be likened to unicorns, they're disruptive, efficient, and innovative, and while the number of them is growing, they're still relatively rare. According to a report by the World Bank, women make up less than a third of the world's workforce in technology-related fields. Additional studies show the numbers declined temporality during the pandemic but are rebounding now.
"International Women's Day marks an important opportunity for companies everywhere to amplify and reinforce their commitment to women's advancements," says Gaurav Dhillon, Chief Executive Officer of SnapLogic.
"At SnapLogic, more than 30% of our global employees in engineering or technical roles are women, higher than the industry average, and we're working hard to drive this number even higher by fostering a work environment that is focused on inclusiveness and continuous career development. The benefits are clear, from increasing innovation potential to achieving a stronger culture and boosting overall business performance, organisations can't afford to not have more women on their teams."
Dillion further details the list of female tech leaders to watch in 2023.
The first on the list is Nisha Clark, CIO at Abano Healthcare. "With over 20 years of experience leading technology teams for companies like Tower, Vodafone, Mercury and Downer NZ, Abano, Clark is a force to be reckoned with. Upholding an open-and-humanistic leadership style and a proven ability to take on significant challenges with ease, she leads the trans-Tasman technology function to enable Abano to achieve its aspirations as a strategic enabler across all elements of the organisation. She places a strong focus on improvement across the entire technology environment as well as supporting the business on a journey of growth," says SnapLogic.
Next up is Sunny Azadeh, CIO at GlobalLogic. "With more than two decades of experience in information technology and business, Azadeh is a leader in driving technology innovation to enable scale with operational efficiency. She is a true powerhouse, revered for her cunning abilities to transform organisations into world-class technological leaders. An entrepreneur at heart, she also founded her own business intelligence startup and has held IT leadership roles at a number of software and services companies. Her extensive knowledge of how to innovate with these technologies enables her to repeatedly drive success for her clients," notes SnapLogic.
Then there is Carrie Craig, Director, of Enterprise Business Systems at WD-40 Company. "Craig has an impressive track record of implementing successful technology solutions and driving business transformation. At WD-40, a global consumer products company, she has successfully implemented an enterprise-wide digital transformation strategy. Her expertise in enterprise systems, project management, and change management has led to significant improvements in operational efficiency and business performance. She is also an advocate for diversity and inclusion in the tech industry and has actively promoted women in tech through mentorship and networking," adds SnapLogic.
The fourth woman leader on SnapLogic's list is Jennifer Fite, Lead Technical Architect at USAA. "Fite is one to watch in the tech space. With her innovative approach to technology and leadership skills and as the Lead Technical Architect at USAA, a financial services company, she has been responsible for driving digital transformation and data analytics strategies. She has a wealth of experience in technology and data management and has been recognised for her innovative solutions and exceptional leadership. A champion for diversity and inclusion in the tech industry, she is helping to forge a better path forward for women through mentorship and leadership," says SnapLogic.
The last two technology leaders are Shyamala Chalakudi, Head of Enterprise Data Analytics and Digital Technology, HPE, and Nancy Mustachio, Director of Enterprise Applications, Barnard College – Columbia University.
SnapLogic says, "Chalakudi is a powerful force in the tech industry due to her exceptional leadership, technical expertise and dedication to promoting diversity and inclusion. Formerly the founder and CEO of the successful technology consulting firm 6YESS, she has not only broken barriers as a woman in a male-dominated industry but also paved the way for other women to succeed. She has been a vocal advocate for equal representation of women and minorities in tech; and through her work, she has shown that it is possible to create a more inclusive and equitable industry. Her commitment to empowering women everywhere has made her a role model and a true pioneer in the field."
"Mustachio is 'one to watch' with her extensive experience and notable achievements in the tech industry. As the Director of Enterprise Applications at Barnard College, she has spearheaded numerous innovative projects and initiatives aimed at advancing the use of technology in education, including the implementation of a comprehensive learning management system and the creation of a digital media center. In addition to her work at Barnard, Mustachio has been recognised for her contributions to the broader tech community through her involvement in organisations like EDUCAUSE and the Association for Computing Machinery along with her advocacy for diversity and inclusion in tech. Her leadership, expertise, and commitment to leveraging technology for social good make her a role model and inspiration for women in tech," concludes SnapLogic.