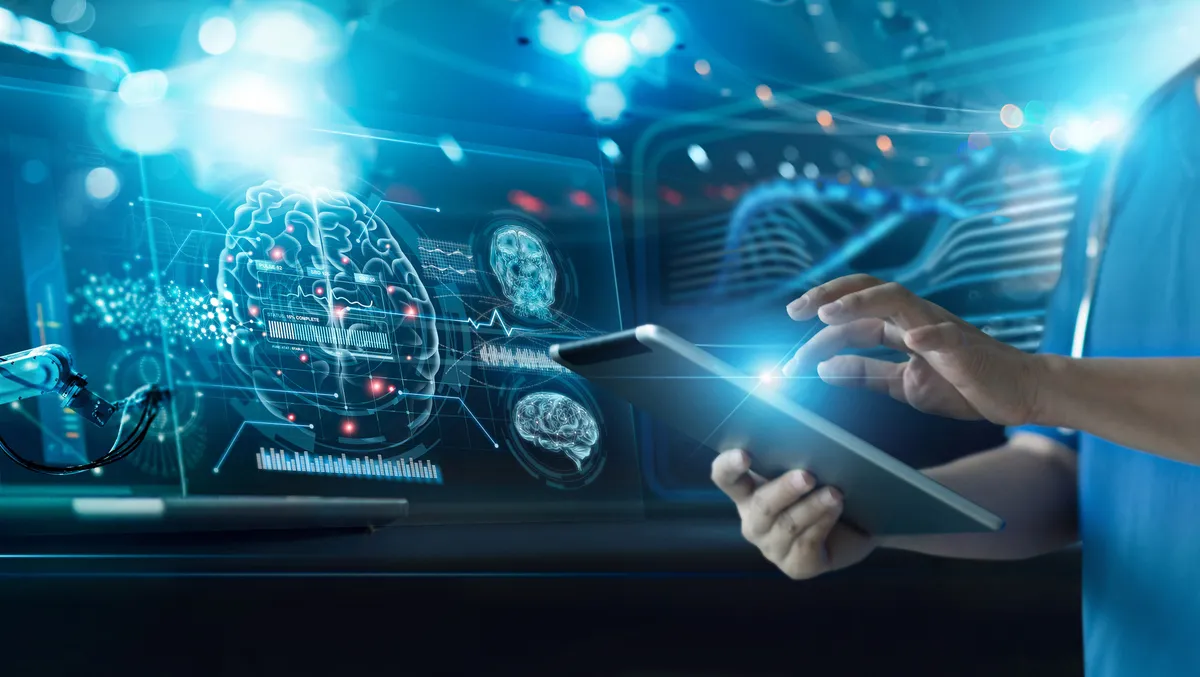 The market for AI in health to be US$189 billion by 2032: FMI
The global artificial intelligence in healthcare market was valued at around US$7 billion at the end of 2021. The market is projected to register a 38.5% CAGR and top a valuation of US$181.8 billion by 2032. These insights are based on the report Artificial Intelligence in Healthcare Market, released by Future Market Insights (FMI) recently.
"The market for artificial intelligence in healthcare is likely to thrive as a result of the need to reduce rising healthcare costs and the growing shortage of care providers," says FMI.
"Artificial intelligence (AI) is used in healthcare to interpret and analyse data in order to perform clinical diagnoses and propose suitable treatment strategies for a condition. It analyses disease patterns and symptoms using a variety of technologies and advanced algorithms while also giving healthcare professionals improved direction, criticism, and support. In addition, AI-powered systems can analyse healthcare data through wearable smart devices, offer patients digital and virtual consultations, and provide drug formulation and management services."
FMI's report lists the major drivers boosting the demand for AI in the healthcare market.
One of the key factors driving the market's advancement is the growing use of robots in surgical and rehabilitation treatments in the healthcare sector. Robots can successfully perform neurological, orthopaedic, and laparoscopic minimally invasive (MI) surgery.
Additionally, the market is benefiting from the growing trend of digitisation and automation in the healthcare sector. AI is used in various medical systems and gadgets to facilitate and secure data handling. It helps to produce patient-specific data that is used to provide specialised pharmaceutical and diagnostic services.
The ageing population and increased dependency on healthcare services drive the market. Most elderly care products now use AI, including smart devices for aged care, fall detection, and virtual companions. While industrial robots are utilised in healthcare facilities to carry out numerous everyday activities, these empathetic robots may also care for physically and mentally challenged patients.
FMI's report lists the regions showing strong growth potential in AI in the healthcare market.
"Due to improvements in healthcare IT infrastructure, rising healthcare expenses, and broad adoption of AI/ML technologies, North America dominated the AI in healthcare market and accounted for the major revenue share," it says.
"The market is expanding in Europe due to rising awareness of the use of AI-based technologies and increasing demand for value-based services."
"Over the projection period, the Asia Pacific region is expected to have profitable growth. This growth rate is due to the fast technological advancements and development, as well as ventures concentrating on AI-based healthcare technology."
Some of the key players in the market are Amazon Web Services, Cloudmedx, DeepMind, Enlitic, General Vision, Google, International Business Machines, iCarbonX, Intel Corporation, Medtronic, Micron Technology, Microsoft Corporation, Nuance Communications, Nvidia Corporation, Seimens Healthcare, and Welltok.