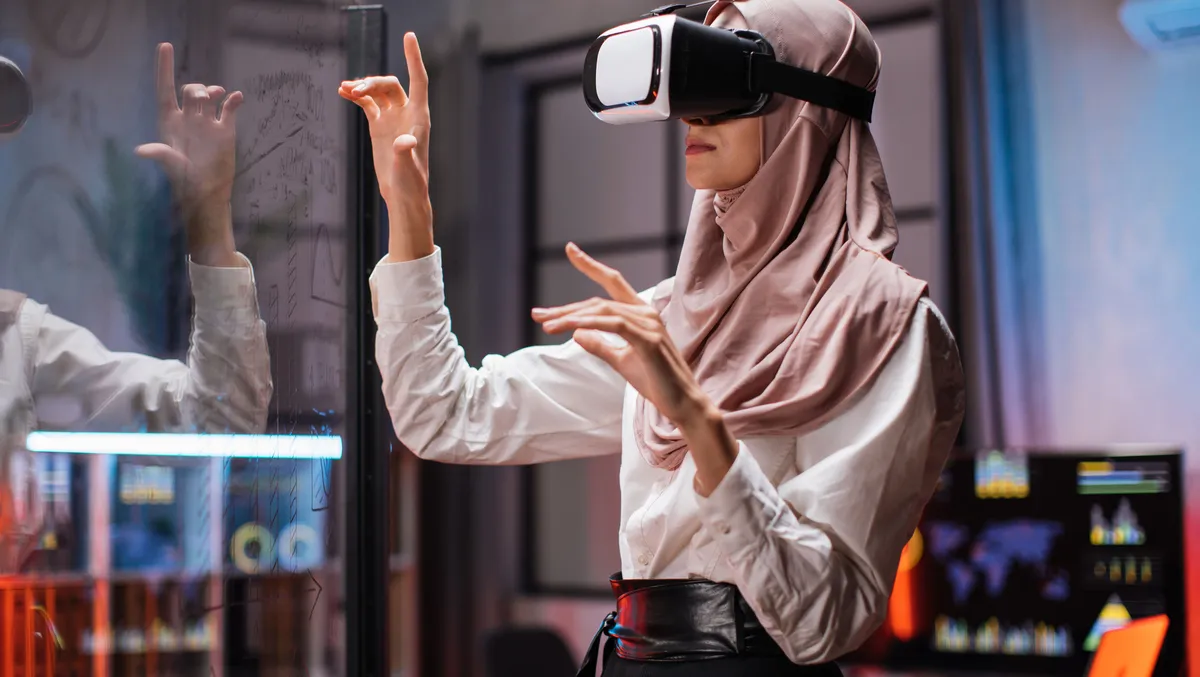 Virtual tourism market to be US$26 billion by 2033: FMI
As per the latest findings of Future Market Insights (FMI), the global virtual tourism market is expected to be US$12.3 billion by 2023. In the long term, virtual tourism is estimated to reach around US$26 billion in 2033.
"Augmented Reality (AR) is offering new growth chances to the virtual tourism sector, and with the help of modern smartphones, virtual tours are bound to expand on a greater scale and reach more people. According to research, there are challenges with the virtual tourism sector that must be addressed and improved, with an emphasis on how technological improvements aid in advertising and the growing market," says FMI in its report.
Digital advancements in the tourist sector are opening up new avenues for getting the ultimate experience of various tour types. Virtual tourism is emerging as an alternative to physical travel by providing consumers with a genuine preview of tourist sites and attractions, and it is also emerging as a potential for value propositions.
Virtual reality (VR) in virtual tourism allows for interactive navigation of the environment, opening up new potential in the industry. VR is changing how people envision the future of travel, and it has revolutionized the consumer experience on a budget. With increased virtual tourism experiences and the impact of the COVID-19 pandemic in 2020, virtual tourism saw a significant boost as there was a desire to experience and explore despite travel restrictions.
During COVID-19, virtual tourism appeared to be a solution for individuals to escape boredom and isolation. There was an increase in online bandwidth over time, and additional features were unlocked to make the entire tour experience more appealing. While new digital marketing strategies provide value to the virtual tourism business, 360-degree virtual reality videos are taking another step forward. The modern virtual tour's origins provided a technical display and real-time benefits.
With the modern capabilities of virtual reality, technical improvements present a powerful medium for virtual tours, where businesses are taking advantage of modernizing digital marketing to add new possibilities to the client experience.
While the local and central governments take various initiatives to promote virtual tourism, infrastructure development and promotional strategies will be prioritized because virtual tourism suffers from significant technological shortcomings that must be addressed for the sector's growth and development.
The market for virtual tourism is growing as the real estate business increasingly uses virtual reality to advertise their homes and improve user experience, as well as for advertising and promotions. However, due to a lack of familiarity and sluggish acceptance of virtual reality, virtual tours lack a broad and meaningful user experience, restricting market growth while it is still in its early stages of development. Nevertheless, with increased internet access and technical improvements, the virtual tourism sector has many chances to grow and advance.
"With the tremendous expansion in the virtual tourist business, there is an increase in the use of consumer electronic devices, which is supporting the sector's growth. While there is a common misconception that virtual tours are expensive to put up and require more labour, which is also one of the reasons for their slow adoption, this is not the case. If the WPVR plugin is utilized, for example, single 360-degree panoramas might bring in the view of the uploaded photographs and link them together to form a proper virtual tour," adds the team at FMI.
Virtual reality provides its customers with an undeniably personalized experience that caters to unique needs for tour experiences, made possible by technical breakthroughs that allow for customization and creativity in virtual tour experiences.
VR Vision, for example, delivers custom-developed programs, software experiences, and mobile apps by conceptualizing the idea of VR and putting it into action to push the brand objective further in a meaningful way. Custom VR application creation transforms the entire experience into a 360-degree world, assisting the user in having the tour experience and organizing their journey and making decisions.
FMI researchers detail the initiatives by Greece Tourism Authority to promote virtual tourism.
"Greece was one of the top countries offering interactive websites to keep tourism in the country intact after COVID-19 completely shut down global tourism. With the undeniable foreseeable future as the entire tourism industry sat idle, facing major losses and shutting down, virtual tourism came to the rescue, and Greece was one of the top countries offering interactive websites to keep tourism in the country intact," they say.
"For instance, Greece's tourism authorities launched the greecefromhome.com website in collaboration with Google to promote and enhance virtual tourism with the only purpose of allowing the user's mind to travel even at home. Historical landmarks, archaeological sites, museums, beaches, music, and local traditions with the pleasure of sailing, hiking, rafting, and more from the comfort of your home. Previously, virtual visits were not generating cash as an effort, but that is when Greece began commercializing it digitally by using various technical improvements, which will continue to expand."
Moreover, initiatives such as installing touchscreen multimedia for interactive communication contributed to virtual tourism development.
"With its historical and geographical uniqueness, Italy is one of the countries that bring cultural richness to the tourism sector, and in addition to various historic centers, virtual tours have evolved as an integral aspect of tourism. Various institutes have been involved in developing virtual visits to national artistic heritage, the installation of Interactive touchscreen multimedia for interactive communication while experiencing virtual tours, and the provision of mobile applications to enjoy territorial tourism with the advanced setup of multimedia engine for videos, images, and apps held as a unique distribution point for users," notes FMI.
"The development of a reasonable assessment of national artistic heritage has been widely dispersed. Italian cities are thus seizing the chance to arrange tours, facilitate connection with tour operators, and provide access to all information. As a result of all of these technological improvements, the number of tourists experiencing virtual tourism is growing."
India is also implementing digital experiences for virtual tours and enhancing connectivity.
With its diverse culture, traditions, and heritage sites, India is one of the countries that offers a rich cultural experience. The Indian tourism industry has made attempts to promote Indian tourism in the online market by developing virtual tour concepts. The government has already begun working with organizations to improve the design and transform the virtual tourist industry. In the virtual tourism business, India is also connecting consumers to tourist destinations for leisure, medical tourism, adventure, wildlife, and other purposes.
The Indian government also encourages the creation of platforms for these services with a clear travel structure. Rajasthan Studio, for example, has pioneered virtual tourism by creating unique travel experiences in which visitors can virtually explore well-known Indian sites. The government also introduces new initiatives regularly to encourage all types of virtual tourism, including wellness, cultural, and spiritual tourism. The government is also working to improve connectivity in various regions to improve the online virtual tour experience.
While anyone of any age can enjoy virtual tourism, those between 18 and 34 are likelier to do so. The primary reason for this preference is to have fragments of virtual experience before going through the complete tour experience, regardless of destination.
Virtual sites are easy to book and experience from the comfort of your own home, and depending on the site and tour style that someone wants, it produces an excellent experience for the users. At the time of COVID-19, virtual tourism not only supported the entire tourism industry, but it was also growing due to technical improvements, and the Internet is making it easier for consumers to explore, decide, and book the tour, as well as a great experience while on the virtual tour.
"With the advancement in digital apps for travel bookings, online channels are preferred more," says FMI.
The basic idea behind virtual tourism is to have a relaxing and comfortable experience when watching heritage sites or discovering the unknown. Since COVID-19, there has been substantial growth in virtual tourism, and the number of tourists has only increased since then. Furthermore, with technological advancements, getting a first-hand experience before going through the virtual tour is now possible.
While virtual tourism allows for the convenience of scheduling and exploring the entire experience from the comfort of one's own home, it also appears to be a fair notion for refund and cancellation. As a result, when it comes to virtual tourism, consumers are often more reliant on themselves rather than going through the process of reserving through an agent.
"Many organizations in the market are providing several tactics to corner the market in a highly competitive atmosphere. Connect technologies have been built in collaboration with companies like McLennan to optimize data in real-time, thereby replacing all handwritten data and preventing the chaos that existed previously. Furthermore, the pace of supplier support channels is quickening, and they are successfully engaging with direct suppliers and large market participants to advertise and promote tourism," concludes FMI in its report.