Job move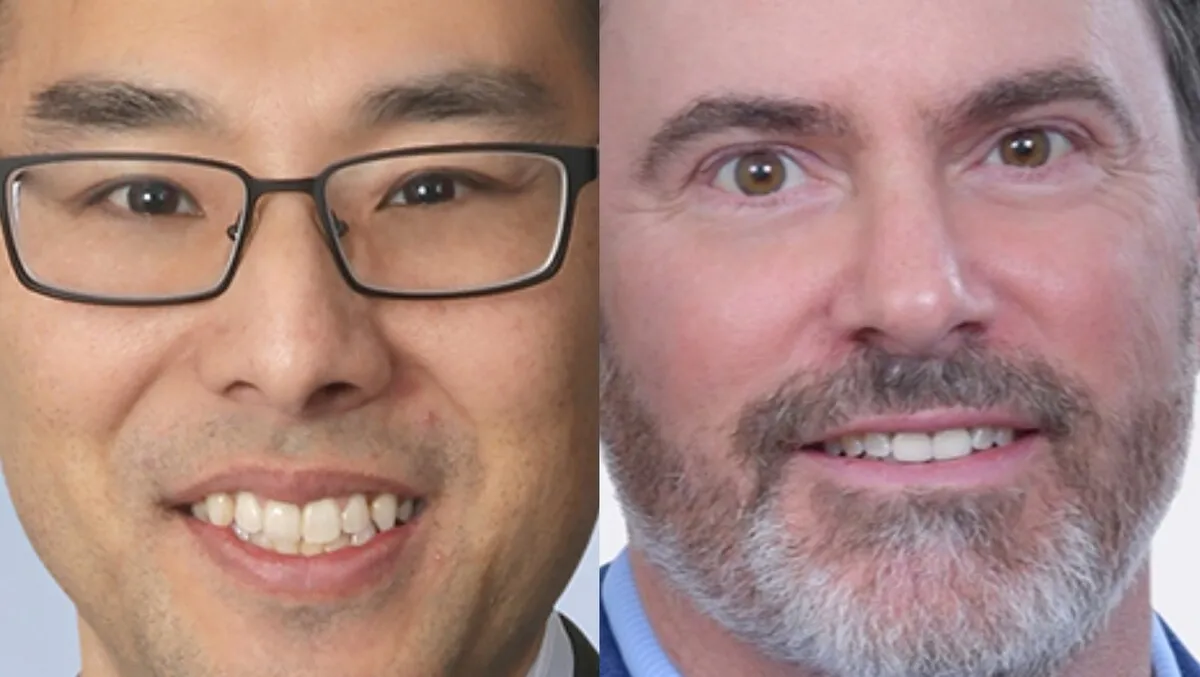 Michael Tae and Doug DeSchutter - Co-Presidents of Investor Communication Solutions (ICS)
Broadridge Appoints Tae and DeSchutter as Co-Presidents
By Imee Dequito
Fri, 8th Sep 2023
Broadridge Financial Solutions, Inc. (NYSE:BR), a pivotal entity connecting broker-dealers, wealth managers, public companies, funds, and individual investors, today heralds a significant shift in its leadership structure, slated to take effect from October 1, 2023. The company has ushered in a new era by appointing Michael Tae and Doug DeSchutter as the Co-Presidents of its Investor Communication Solutions (ICS) business. The duo will supervise every facet of the ICS business division, overseeing sectors such as bank broker-dealer, corporate issuer, and mutual fund and retirement.
Tae, who stepped into the role of President of ICS's mutual funds, retirement, and other sectors in January 2023, has been a part of the Broadridge family since 2017. His journey began at McKinsey & Company and progressed through notable stints at Merrill Lynch and the U.S. Department of Treasury. Tae has been instrumental in fortifying Broadridge's innovation avenues, regulatory strategies, and Diversity, Equity, and Inclusion (DEI) initiatives. Reflecting on his appointment, Tae remarks, "Broadridge plays an important role in enabling corporate governance across public companies and funds, and I'm excited to work with Doug to further strengthen the value we provide to our clients and ensure that investors get the critical information they need to make better financial decisions."
Meanwhile, DeSchutter, who took charge of Broadridge's Bank Broker-Dealer business this January, has been a linchpin in the company's journey since its inception as an independent entity. With prior leadership roles at ADP and Lehman Brothers, DeSchutter has piloted Broadridge's digital disruption strategy over the last decade. Emphasizing his eagerness to foster innovation and industry partnerships, DeSchutter states, "I'm thrilled to lead Broadridge's Investor Communication Solutions business alongside Mike as we continue to innovate and solve for industry needs at scale, such as digital transformation, in partnership with our clients."
As the torch passes to the new leadership, Bob Schifellite, the outgoing President, will transition to an advisory position, guiding the new leaders as Chairman of Broadridge's ICS. "Mike and Doug are the right leaders now, and I am excited to see them take Broadridge ICS to its next phase. I look forward to using my 40 years of experience to support even greater outcomes for clients," says Schifellite, expressing his enthusiasm for his new role.
Tim Gokey, CEO of Broadridge, conveyed his confidence in the new appointees by saying, "Mike and Doug are proven leaders with a strong track record of leveraging innovation to deepen our relationships with clients and deliver strong financial results for our shareholders. I'm confident they will help drive the continued evolution of our investor communications business by accelerating innovation and driving digitization."
With these strategic appointments, Broadridge reinforces its commitment to enhancing corporate governance and empowering clients and investors to make informed financial decisions, fostering a vibrant financial ecosystem.