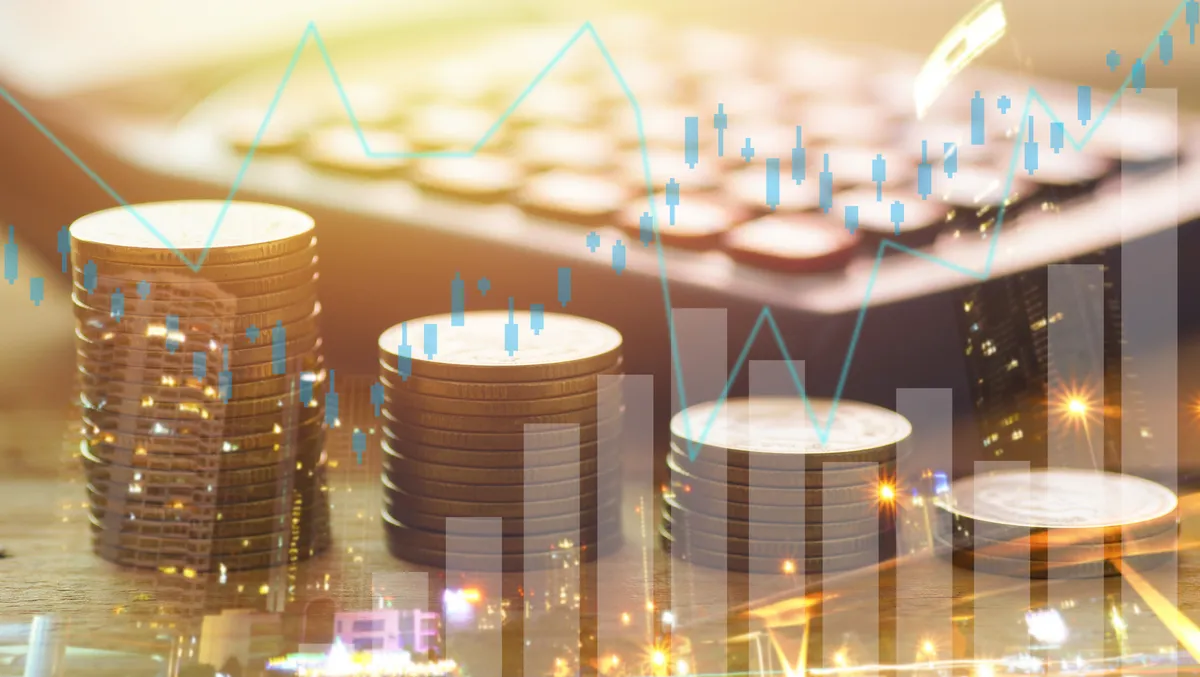 Asian financial institutions embrace automation amid economic challenges
Wed, 11th Oct 2023
Data released today by SS&C Blue Prism reveals that 56% of financial institutions are turning to process automation to cope with challenging economic conditions. An additional 37% are using digital transformation to improve customer touchpoints for better service during the turbulent period for consumers.
The study, which polled 41 decision makers at financial institutions in Singapore along with 126 key decision makers in Australia, Hong Kong, India, and Thailand, sheds light on how financial organizations are adapting to the current economic climate. It underscores the growing reliance on automation to alleviate financial pressures and highlights the willingness of employees to embrace this technology.
With inflation and economic uncertainty looming over Singapore, a third (32%) of financial organizations are focused on driving operational productivity. Among the key findings, 29% of respondents state that the biggest impact of the economic uncertainty is higher costs, while 27% highlight reduced revenue.
Automation is being leveraged by financial institutions to enhance their operations and thrive during these challenging economic conditions. The primary benefit of introducing automation, as cited by 42% of respondents, is the reduction of costs by eliminating high-volume and repetitive tasks. The second most significant benefit, mentioned by 37% of participants, is improving staff efficiency by reducing errors, a figure notably below the APAC average of 42%. Additionally, close to a third of respondents believe that automation will help improve speed to market (32%), while 29% anticipate improvements in compliance, security, and quality assurance.
Interestingly, the majority of workers are welcoming the introduction of automation, with only 20% of financial institutions encountering staff resistance during implementation.
Across the Asia-Pacific region, financial organizations face key workforce challenges such as skills shortages (38%) and a lack of technical support staff (31%). However, in Singapore, financial institutions point to staff motivation (29%) and skills shortages (27%) as their most significant challenges.
Automation emerges as a solution to overcome these challenges, with 27% of respondents highlighting lower staff attrition as a key benefit. This allows employees to focus on high-value work, increasing their overall job satisfaction.
The appetite for further automation within the sector is evident, with 42% of organizations believing that automation is already widespread in financial services. However, one in five (22%) expresses the view that the rollout has been too slow, suggesting that there is more work to be done.
Sunny Saha, General Manager & SVP Asia Pacific, SS&C Blue Prism, commented on the data, saying, "Despite near-term benefits from rising interest rates, the financial services sector is experiencing headwinds from slowing economic growth and price inflation. There is a lot of potential for intelligent automation to help increase efficiency and streamline complex processes to cushion the impact of such volatility – particularly when it comes to compliance. We are seeing that this appetite for automation does not come at the expense of jobs. In fact, it helps improve employee wellbeing and satisfaction because it frees workers up from those tedious processes to focus on more interesting and valuable work.
"It may sound counterintuitive, but intelligent automation is having a big impact in customer service – helping agents to provide more human service. In the volatile economy, customer service inquiries have increased dramatically – particularly amongst those in financial distress. Intelligent automation helps customer service agents find accurate and personalized information in real time for customers, freeing them up to be more empathetic and understanding, while reducing periods where customers are on-hold or unsure about the information they have received."