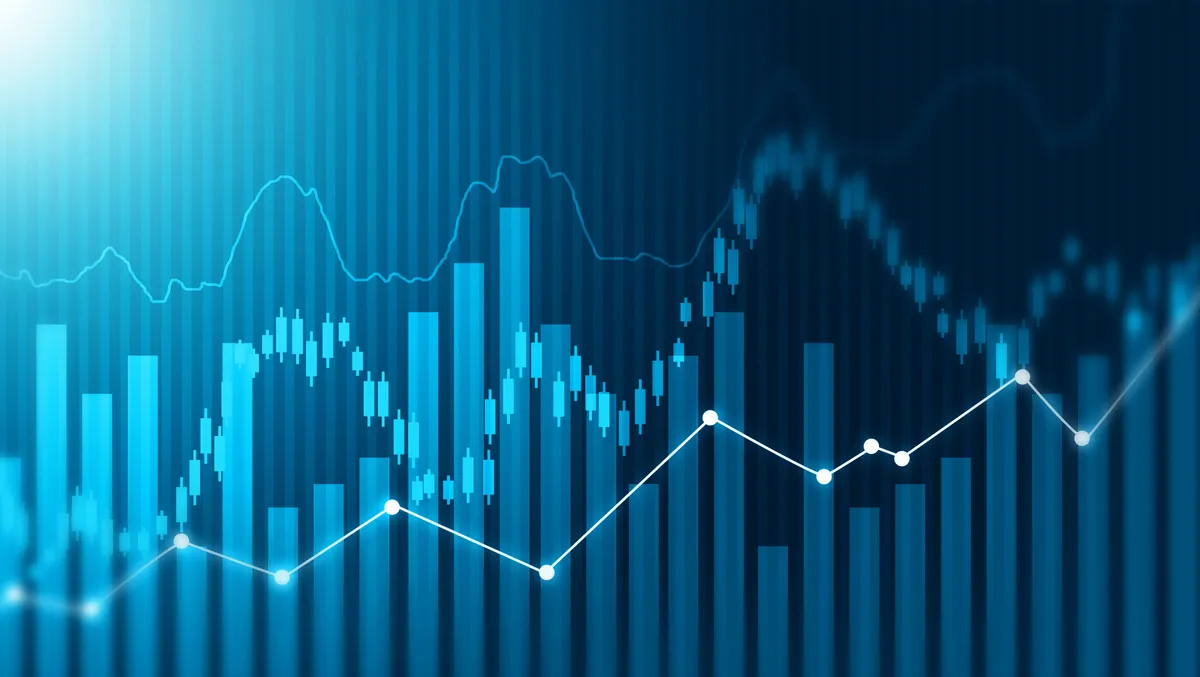 BlackLine releases several innovations for F&A leaders
Accounting automation software company BlackLine has announced several new innovations, including the BlackLine Accounting Studio, designed to help Finance and Accounting (F&A) leaders transform and modernise their operations via a single, controlled environment that unifies all of BlackLine's market-leading solutions.
Highlights of BlackLine's enhanced platform functionality and new solutions include the following.
BlackLine Accounting Studio to unify, orchestrate and automate end-to-end processes
The BlackLine Accounting Studio will unify BlackLine's existing solutions across the Financial Close Management, Accounts Receivable (AR) Automation and Intercompany Financial Management (IFM) categories, as well as other financial applications and ERPs, into a single, controlled environment.
The new Studio is expected to change how accounting work gets done by bringing together people, processes and data and enabling organisations to unify disparate financial data systems, orchestrate and design processes and embed automation every step along the way.
With The Studio, F&A teams can optimise capacity and shift focus from manual, routine work to strategic initiatives.
The BlackLine Accounting Studio will provide a dedicated space for managing business and regulatory requirements, gathering data inputs, designing compliant processes, incorporating stakeholder feedback, executing plans and documenting work for reproducibility and reporting.
The BlackLine Accounting Studio is designed to abstract the complexity of multiple F&A systems, ERPs and data flows, enabling customers to create and configure standardised process workflows with end-to-end automation and visually track the status of all tasks and overall accounting processes.
The result will be greater visibility, efficiency and control across divisions and systems. The initial iteration of The Studio will focus on financial close processes and is slated for general availability in Q22023.
Financial Reporting Analytics to control, validate and streamline financial statement analysis
BlackLine's Financial Reporting Analytics is a new solution that enables analysis and validation of group-level financial data with direct, real-time visibility into the local or underlying details.
Financial Reporting Analytics provides a centralised workspace with end-to-end transparency to ensure completeness and accuracy of consolidated fluctuation calculations.
Customers will be able to review financial statements and execute variance analysis faster, eliminate time wasted on manual workflows, and redeploy resources to focus on the exceptions replacing error-prone, reactive processes with a proactive, preventative approach that strengthens key controls.
Modern Accounting Playbook for Cash Application to help growing companies rapidly transform accounts receivable processes
BlackLine is introducing a new edition of its popular Modern Accounting Playbook (MAP) specifically for Cash Application. BlackLine's MAP methodology provides prescriptive guidance based on leading practices derived from Blackline's experience working with thousands of midsize and enterprise companies.
MAP for Cash Application helps organisations transform critical processes and achieve real-time visibility into AR with BlackLines Cash Application and AR Intelligence solutions.
BlackLine Cash Application intelligently applies customer payments to invoices automatically, achieving up to an 85% auto-match rate, reducing manual effort, freeing up lines of credit and allowing AR professionals to focus on managing risk and collecting cash with full visibility and control.
BlackLine AR Intelligence automatically analyses customer behaviours, sales trends and payment outcomes to drive decisions on credit limits, risk policies, collection strategies and more.
BlackLine's Modern Accounting Playbook for Cash Application combines these solutions with expertise to guide customers through rapid implementation and automation of invoice-to-cash processes in as few as 90 days, to increase efficiency, save time and reduce risk.
BlackLine Connector for Microsoft Dynamics 365 to provide enhanced connectivity and data integrity
BlackLine has introduced a connector to provide Microsoft Dynamics 365 Finance and Operations customers with confidence that their data in BlackLines cloud platform is complete and accurate without extra verification or manual steps.
The new connector securely transmits the most up-to-date information, automatically retrieving general ledger account balances and transactions and formatting the data into BlackLine's specifications for import.
With BlackLine's Microsoft Dynamics 365 Connector, accounting and finance teams can gain better control and visibility into the movement of data from Microsoft Dynamics 365 to BlackLine, resulting in enhanced data compatibility and greater accuracy.
Marc Huffman, BlackLine's CEO, says, "Organisations today are operating in an unpredictable and highly competitive economic and business landscape with more demand than ever on Finance and Accounting to focus on risk management, control environments and the optimisation of cash flow. Manual accounting processes are simply not sustainable or fit for purpose in this environment.
"With our newest solution offerings and the introduction of the BlackLine Accounting Studio, we want to help our customers fundamentally change the way accounting work gets done. With modernised F&A processes, companies will benefit from improved working capital, greater data integrity, reduced risk and enhanced visibility and control, which we believe will leave them in a far stronger position to respond to external challenges."