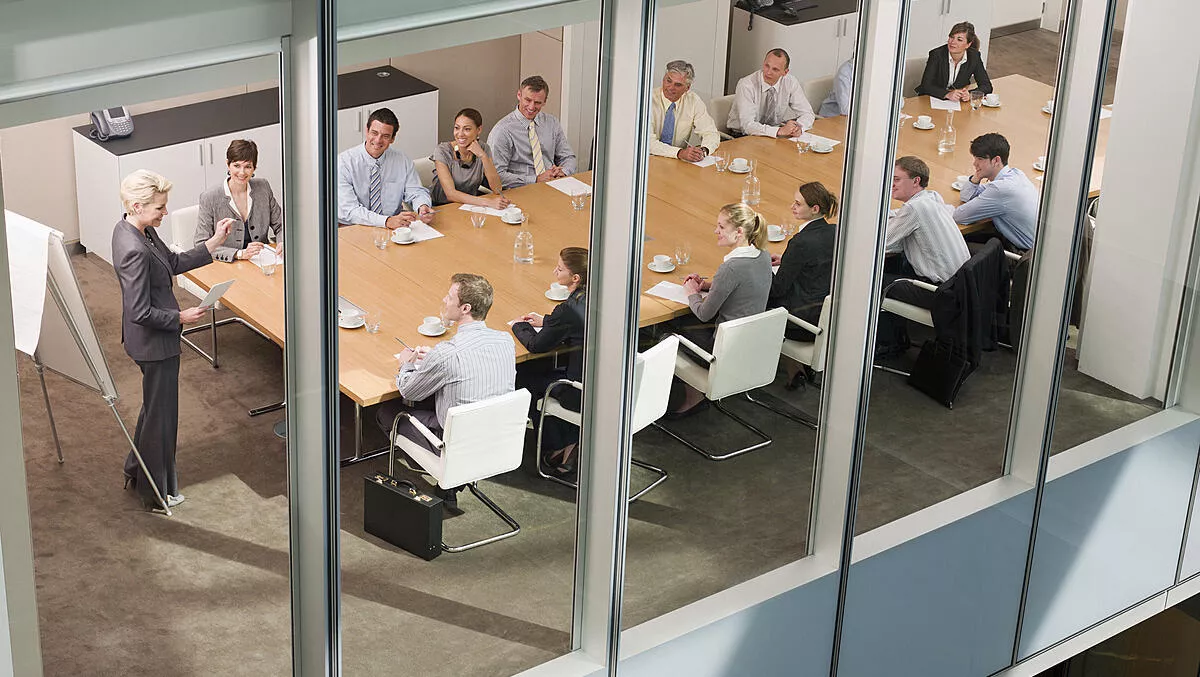 Digitising boardroom processes for efficiency, information security and better governance
"Everything's destiny is to change, to be transformed, to perish. So that new things can be born" - Marcus Aurelius.
In modern times, many organisations' Board of Directors devote a lot of effort and brainpower to the task of digital transformation – or, in the case where a company is digitally mature, to the task of optimising the digital environment to ensure that it continues to provide cutting-edge service. While it is the job of the Board to oversee the efficient management of the organisation and govern the growth of a modern, seamless digital environment, the boardroom itself is often one of the last bastions of paper files within an organisation.
Minutes, proposals, white papers and other documentation are often still taken and submitted in hard form, and shared among board members in physical files and folders. This has been the standard practice for many years, with assistants and secretaries creating minutes, filing documents, replacing pages with updated material and generally coordinating the flow of material to the boardroom. The system works, and as the old adage states – 'if it ain't broke, don't fix it', right?
However, there are manifestly better ways of coordinating, governing and administering the flow of information to and from the boardroom in the digital age. A digital solution can automate processes, reduce the amount of human intervention and handling of documentation, increase security and tighten governance of sensitive files.
A content services solution applied to the boardroom setting allows for the digitisation of documents, a firm basis to collaborate on shared notes and workflows with other board members and the ability to integrate and visualise data from a wide variety of sources. Most importantly, it also provides a holistic, 360-degree view of all minutes and files that cross a board member's desk.
To be highly efficient and informed, the board needs to have the right systems and processes in place, quality control, precise and timely facts and figures, engaged and dynamic teamwork, the flexibility to make late adjustments and an ability to make high-level decisions in what can be a time-sensitive, regulated environment.
All of these activities and processes can be improved with the aid of a content services platform, at the heart of which lies enterprise content management (ECM) functionality. Rather than staff having to find and input data manually from a variety of different sources and spreadsheets before presenting it to a director, ECM capabilities enable the organisation to store all of its important content in digital format, and automates associated workflows. This helps dramatically speed up processes, improve accuracy levels for information processing and reduce many of the associated costs related to providing up-to-date information to board members.
A content services platform is a set of services and microservices, embodied either as an integrated product suite or as separate applications.
A robust content services solution provides services such as automation, content and data capture, indexing, version control, workflow and content analytics. All these functions can improve the ability of a board to access information rapidly and efficiently.
A content services platform should be able to integrate with existing systems, drawing on digital resources from right across the organisation and providing instant access to information for everyone who needs it. This in turn provides visibility into operations and system performance, while securely storing and protecting content up to eventual destruction at the end of its life cycle.
With a host of new data retention obligations in place around sensitive information, it is critical that an organisation not only has fast access to that information, but also that it be governed by strict guidelines. Access to data needs to be restricted just as rigidly as if it were a locked filing cabinet, and a content services platform can not only provide access depending on an individual's security level, but also have rules around the automatic end-of-life of a document.
Legally, the minutes of a board meeting are generally accepted by courts as evidence that a meeting was held and that the decisions made were as recorded - but only if certain conditions were adhered to during the meeting and associated processes. The minutes must be kept in the company records within one month of a meeting taking place, and the minutes need to be signed by the chair of the meeting or of the next meeting. Electronic signatures have been legally recognised for the past two decades or more, so there is no obstacle between the chairperson signing and legalising documents, and those documents being stored and accessed digitally.
Commenting on meeting notes and documents becomes exponentially easier if board members can extract them from a secure digital repository and make comments in real-time, allowing them to seamlessly collaborate with other members of the board and associated departments. Previously, it would involve an administrative assistant physically producing the document, presenting it to the board member, their notes being recorded, amendments made, then those amendments being reproduced several times for all other board members involved in that particular project.
In essence, the inner workings of the boardroom can and should benefit from digital optimisation in the same fashion as the rest of the company. Adding content services to the picture can save time, make data accountability and governance easier, as well as add new levels of efficiency and collaboration.