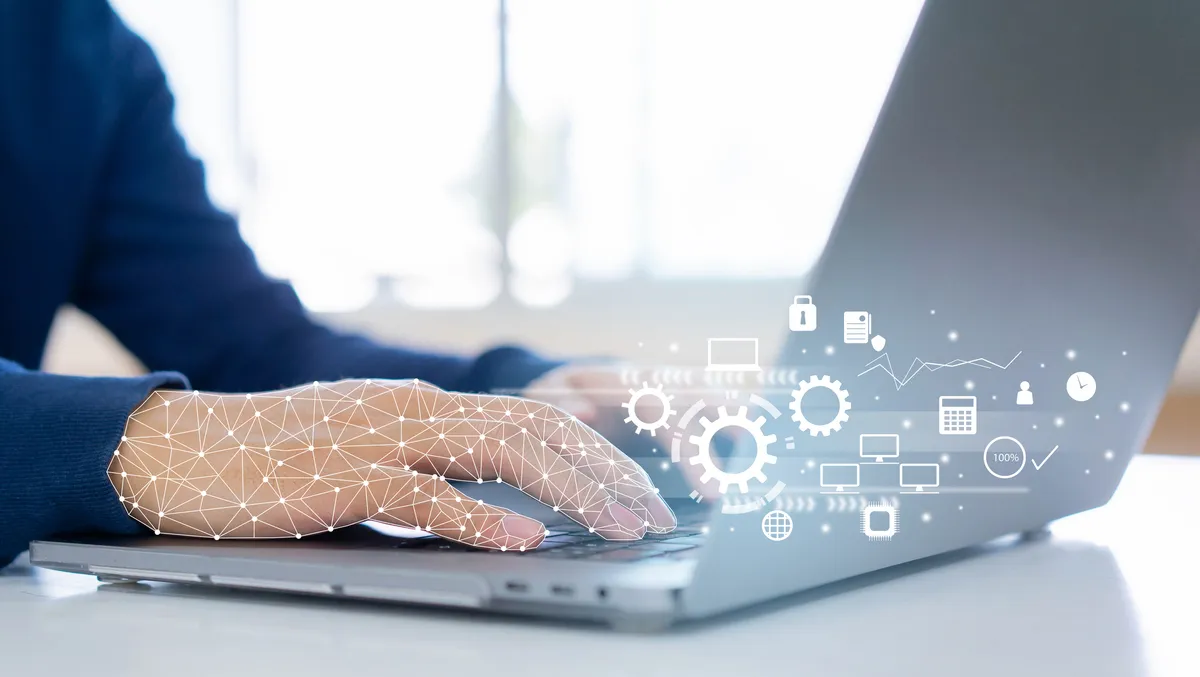 Exclusive: SS&C Blue Prism brings business automation success
Many of today's enterprises rely heavily on RPA and automation technology to streamline business operations and create better workflow solutions.
That's why it's important that the systems an organisation chooses have the ability to meet the demands and are adaptable in many different situations.
As the pioneer and a market leader in RPA, SS&C Blue Prism is the trusted, secure choice for intelligent automation available on-premises, in the cloud, or as an integrated solution in a hybrid cloud environment.
It is the only single major vendor offering a comprehensive intelligent automation (IA) solution with business process management (BPM), robotic process automation (RPA), no code and artificial intelligence (AI) capabilities.
The company was founded in 2001 and expanded to Asia in 2017, where it has 150 employees working across the region.
"APAC is one of our key focus markets recording an average annual revenue growth of approximately 60%," says Lisa Johnston, Chief Customer Champion at SS&C Blue Prism.
"We have over 300 customers in APAC spanning across 12 markets, namely Australia, Hong Kong, India, Japan, Republic of Korea, Malaysia, New Zealand, Philippines, Singapore, Taiwan, Thailand, and Vietnam."
The company supplies a wide range of enterprise-grade automation solutions that provide full control and governance and allow businesses to react fast to continuous change.
SS&C Blue Prism's intelligent automation ecosystem consists of a suite of advanced technologies and a community of experts, researchers and providers that enables organisations to create and customise innovative automations for unique tasks.
"We make products with one aim in mind — to improve experiences for people. By connecting people and digital workers, you can use the right resource, every time, for the best customer and business outcomes," says Johnston.
There are often two distinct challenges that customers face when implementing new systems, and these are largely dependent on the maturity of their automation programs.
"For customers just starting out on their automation journey, it is often a case of "where do we start?", says Johnston.
"To combat this challenge, SS&C Blue Prism has designed a Jumpstart package providing a fully hosted and managed platform that can be spun up in hours for new customers to start assessing, evaluating, prioritising, building, and deploying automations at speed to quickly start realising the cost saving and revenue benefits of automating."
She says that for more mature customers, the challenge is more around moving away from simple task automations like accounts payable and more towards advanced automation. She says automating processes that touch the customer can provide not only economic returns but considerable improvements in customer satisfaction.
"These customers need a fully integrated automation platform to create, accelerate and transform their business to unite their human staff, digital workers, and AI technology into an effective, advanced automation platform.
"We've designed the SS&C Blue Prism portfolio to provide all the critical elements organisations need to deliver transformational business value across the entire enterprise."
Johnston says that in recent years, organisations have seen that intelligent automation allows them to be demand-agnostic, with the ability to triage work between human and digital colleagues.
This gives them the opportunity to make rapid changes to systems and processes in response to the changing business landscape.
"Automations have become much more focused on customer-facing processes that impact core products & services instead of back-office, shared services-style use cases," she says.
"Therefore, the ROI calculations have tilted towards revenue generation, CSAT, turnaround times, etc., which generally makes a far more compelling business case for organisations."
Besides SS&C Blue Prism's impressive portfolio and track record, customers can be assured that they are in good hands just by word of expert analysts as well.
"SS&C Blue Prism has once again been positioned as a leader in the latest Gartner Magic Quadrant for Robotic Process Automation. SS&C Blue Prism was also positioned as a Star Performer in Everest Group's Robotic Process Automation Products PEAK Matrix Assessment 2022," says Johnston.
"That success has been due to a long-term seven-fold increase in R&D investment to create the most comprehensive offering in the automation market. This commitment to development has now magnified with this year's acquisition of Blue Prism by SS&C. Not only are we now backed by a highly profitable company with a USD $16.5 billion market cap, but we are also integrating many of its complementary technologies such intelligent document processing and business processing outsourcing solutions to our product suite."