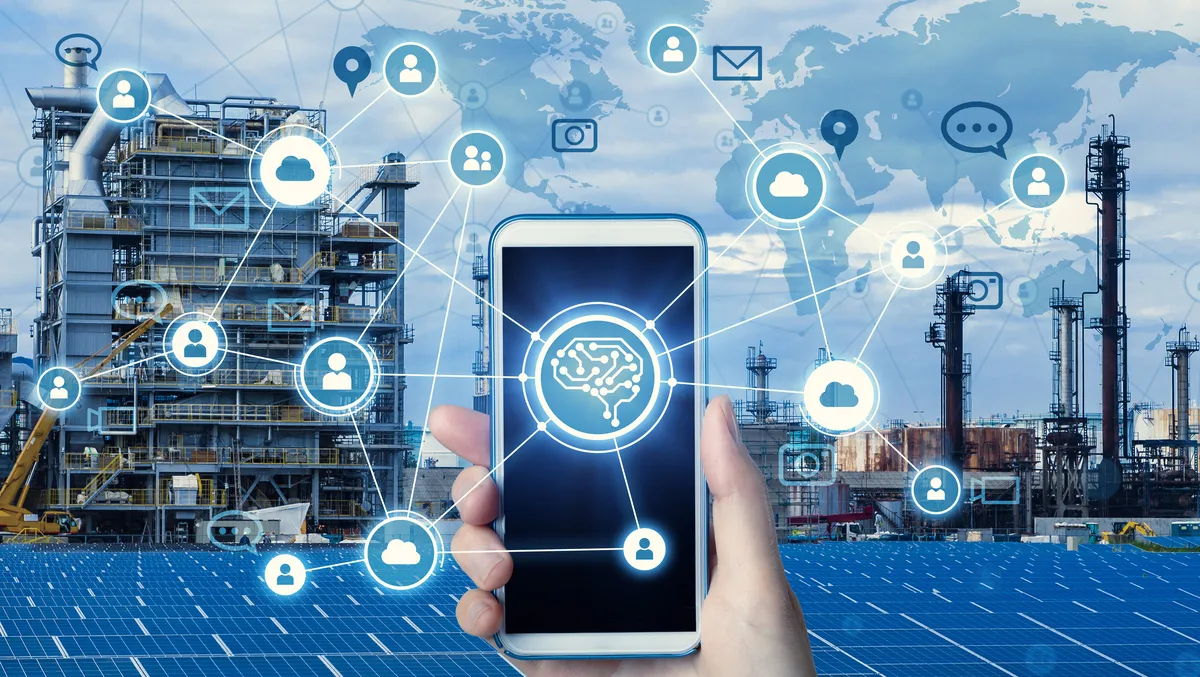 Gentrack and Merkle bring Salesforce solutions to utilities
FYI, this story is more than a year old
Gentrack, a next-generation solution provider for utilities, has announced a strategic alliance with Merkle, a provider of Salesforce solutions focused on utilities.
Merkle, a customer experience company, helps brands transform their siloed interactions into people-based customer experiences. It has a proven record of working with utility businesses to improve the end-to-end customer experience.
The company is a customer experience transformation partner empowering leading brands to create distinct and improved experiences. They help brands make messages more personal, deliver brilliant customer experiences, facilitate world-class commerce, and build loyal customers over time.
As a platinum partner of Salesforce, Merkle has 12,000 employees in 56 locations worldwide and has a heritage in data, analytics, and technology. Worldwide, the organisation manages 3.7 billion customer records for their clients.
Energy retailers are increasingly looking to boost customer loyalty, and water companies are transforming from being primarily asset- and engineering-driven to being equally focussed on their role in developing their communities and the people and businesses within them.
For this, the utility industry needs to gain a deeper understanding of its customers, including their services, their use, and what matters most to them.
To give businesses this level of detail, core billing technology, Customer Relationship Management (CRM) systems, and end-to-end digital customer experiences must operate seamlessly together.
Gentrack is a Salesforce consulting partner, and both Merkle and Gentrack have invested in the expertise to integrate and implement Salesforces energy and utilities cloud.
Paired with Gentrack's g2.0 billing technology, this provides utility businesses with a product-based, out-of-the-box solution to rapidly respond in a dynamic landscape and create leading propositions that adapt quickly to their customer's needs.
Utilities are at the sharp end of a volatile market, operating businesses in unprecedented change while trying to create a more sustainable tomorrow.  
For over 30 years, Gentrack has been partnering with the world's leading utilities. More than 50 energy and water companies rely on Gentrack. Its g2.0 solution combines this wealth of experience with Salesforce's CRM, Gentrack's leading meter-to-cash platform and a composable architecture on AWS.  g2.0 ensures high performance, security, scalability, and rapid prototyping for innovation at pace.  
"The delivery of water through increasingly extreme climate cycles and providing new ways to store and consume energy to move us to a net zero carbon future, require utilities to know more about their customers and how they consume their services. CIO's want low risk, fast to market out-of-the-box solutions. Gentrack, Salesforce's E&U Cloud and Merkle provide this capability," says Mark Humphreys, Gentrack General Manager, Australia.
"The end-to-end customer experience of a utilities platform must be trustworthy, robust and scalable. This partnership does just that and we're excited to work with Gentrack to help transform the way Australians engage with their utilities provider. Merkle is well equipped to be a partner of choice in this space – we have the right tools, solutions, and deep Salesforce craft specialism to deliver a differentiated customer experience," adds Steve Yurisich, Merkle Australia Chief Growth Officer.