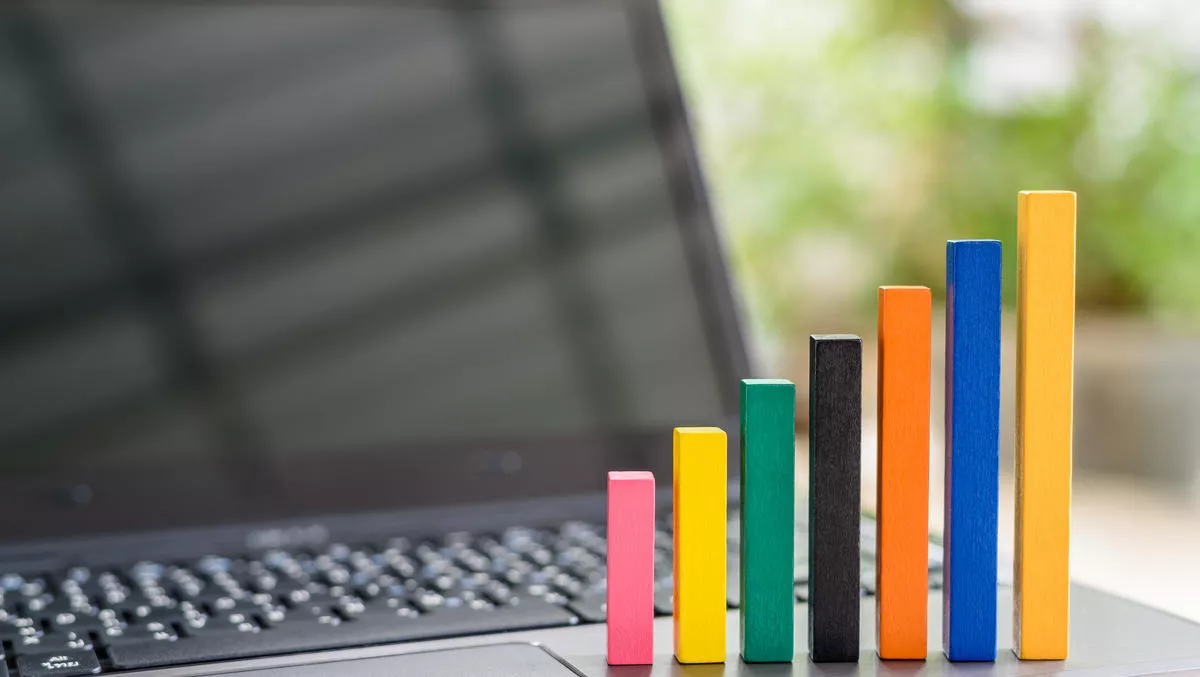 Hyland's vision for content services in Asia & beyond
Wed, 2nd Sep 2020
FYI, this story is more than a year old
Hyland is a technology firm synonymous with content services across the global public and private sectors, with a culture, customer, and partner focus that promotes the benefits of digital transformation.
Eugene Chng took us through an overview of the company and its content services solutions, as well as its vision for the future.
The company – here and now
With 3700 employees and 463 partners, the company has continued its trajectory of profitable growth in 2020.
In tandem with partners and ISVs, Hyland has retained strong momentum in cloud-first execution and working with enterprises worldwide, such as iCARE in Australia.
Part of the company's cloud-first strategy closely involves Amazon Web Services (AWS) as part of a strategic cloud partnership. AWS has a vertical alignment that mirrors Hyland's own alignment, particularly across healthcare, higher education, and government.
"As our customers are looking at cloud-based solutions around the world, we work closely with AWS to bring our cloud solutions into the infrastructure that AWS provides."
Hyland and AWS also share partners, such as Workday, Guidewire and Infor Lawson. "We essentially go to market with these partners. This trifecta of Hyland, AWS and these platform vendors put us in a strong position for opportunities," says Chng.
The company's Asia Pacific focus includes three regional offices to support growth across Asia, with notable growth in Australia and Japan – particularly in the commercial segments.
Hyland drives content services solutions
Hyland's content services span a wide breadth of capture, content management, process automation, case management, customer communications management, collaboration, reporting and analytics, search, and retention and records management capabilities. Chng says these capabilities form the continuum of elements necessary to deliver content services across enterprises.
Hyland has remained dedicated to low-code configuration capabilities. These shift the paradigm away from coding and script complexity and the need for many different programmers, to a solution that is essentially a user-centric configuration solution which takes the point-and-click simplicity ethos to the core of its processes. This forms the foundations of Hyland's solution OnBase.
Chng explains, "To achieve tasks, you use configuration as the way to get OnBase to work in your environment. You don't need lots of programmers - you just need to click checkboxes and put component pieces in place to provide the functionality that you need.
With this simplicity, the company has deployed base in thousands of different use cases – from large health integrations down to the core, mission-critical applications for insurance companies.
These low-code integrations wouldn't be possible without vendor support across different verticals. In addition to Workday and Guidewire as mentioned earlier, vendor support also spans major firms including Salesforce and SAP. Chng says that these are what enables Hyland to stand out from the cloud in a market where many cloud platforms and apps demand custom-developed integrations.
Going to market with partners makes it a lot easier for enterprise customers to use the content they need, without having to go through a lot of tedious processes to get information. Users get a better view of their interactions and their day-to-day working.
"We are focused on working with customers to understand what their challenges are, and how we can help them," Chng says.
The road ahead
Chng says that Hyland is developing in four key areas: Foundation, cloud, solutions and growth areas.
The company's foundation strategy focuses on providing a modern user experience across all devices and cloud or on-premise environments, through the use of modern REST APIs that follow standard protocols and remain lightweight.
"Whether you're using an iPad, iPhone or PC, the user experience is the same. The screen will be responsive and depending on what form factor you're using, it will display according to what your device can display.
He says Hyland's foundation strategy will ensure that Hyland's current products, such as OnBase and Content Composer, have a long future ahead.
Hyland's solutions will focus on industry-specific apps, solutions, and integration. One such example is the up-and-coming Hyland Experience, which will be the a-stop-shop for customer experience, bringing all of Hyland's solutions under one umbrella.
Hyland's foundation strategy will also enable its foundation products to take advantage of new cloud capabilities as they develop. This will be done in a way that delivers near-term value, with longer-term seamless transition. The last thing Hyland wants to do is force customers to migrate to a new platform, says Chng.
Other exciting things ahead include the company's expansion of its blockchain-based credential management platform, Hyland Credentials.
Hyland also identifies growth areas such as enterprise imaging for healthcare, as well as artificial intelligence and machine learning – As for how these will be applied, Chng says to watch this space.
"These are big areas we think are going to be the future for growth in the content services space.
Learn more about Hyland and its content service solutions here.