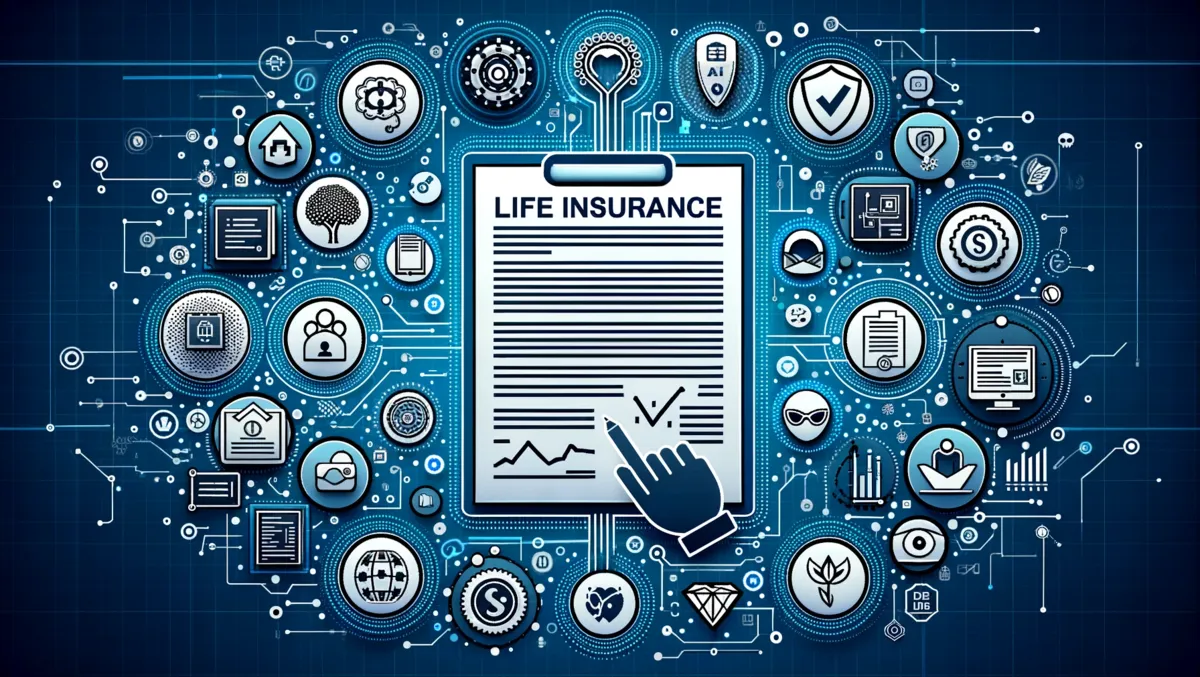 Life Insurers urged to embrace AI & GenAI amidst historic wealth transfer
The world of life insurance is on the cusp of a technological revolution. According to the World Life Insurance Report 2023 by the Capgemini Research Institute, insurers are encouraged to harness the potential of artificial intelligence (AI), including generative AI, to navigate the challenges posed by the largest inter-generational wealth transfer in history.
Currently, policyholders over 65 control 40% of insurers' assets under management (AUM), equating to an enormous USD 7.8 trillion for the top 40 global life insurers. By 2040, these assets are predicted to be transferred to the next generation. Yet, 60% of Australians in this age group have not pursued professional financial advice for retirement or wealth transfer. This underscores a pressing need for insurers to offer personalised and efficient services.
The solution, the report suggests, lies in technology. By shifting from traditional product-centric models to innovative, customer-centric approaches, insurers can meet the evolving demands of an ageing population. Key to this transformation is the integration of AI and generative technologies. These tools can empower agents to provide hyper-personalised advice, optimise operations, and make data-driven decisions.
However, the current landscape reveals a technology gap. Only 21% of insurers have advanced data analytics tools at their disposal, and a mere 19% are leveraging cutting-edge technologies. Generative AI, a subset of artificial intelligence, can generate new data patterns and solutions, offering insurers an avenue to craft hyper-personalised insurance products and strategies. Such innovations can be pivotal in addressing product complexities, one of the main barriers cited by 40% of consumers.
Samantha Chow, Global Leader for Life, Annuity and Benefits Sector at Capgemini, emphasised the industry's need to evolve: "The impending wealth transfer challenges the very core of the life insurance industry. To remain relevant, insurers must harness AI and generative technologies to deliver a tailored experience. By collaborating with tech firms and integrating AI-driven solutions, insurers can offer value-added services, build trust, and secure their assets for the future."
The report also highlights the importance of ecosystem partnerships, particularly with tech firms specialising in AI. Such collaborations can enable insurers to bridge the technological capability gap and offer a diverse range of value-added services. Furthermore, by consolidating customer data and employing AI analytics, insurers can gain a comprehensive view of their clients, allowing for more effective engagement and service provision.
In conclusion, the World Life Insurance Report 2023 underscores the critical role of technology, especially AI and generative AI, in the future of life insurance. As the industry stands at the crossroads of historic wealth transfer, embracing these technologies is not just beneficial—it's imperative. Insurers that successfully integrate AI-driven solutions will be best positioned to serve the needs of the next generation, ensuring both trust and growth in the years to come.