Medical coding market to be US$15.3 billion by 2033: FMI
Wed, 5th Apr 2023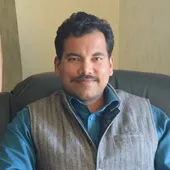 By Gaurav Sharma, Journalist
The medical coding market is estimated to secure a valuation of US$6.7 billion in 2023 and is estimated to rise to US$15.3 billion by 2033. Furthermore, the market is anticipated to grow at a CAGR of 8.6% during the 2023 to 2033 forecast period. These insights are based on a report on the medical coding market by Future Market Insights (FMI).
The factors accelerating the demand for medical coding include increased demand for patient data management, technological advancement, improved healthcare infrastructure, and increased demand for streamlining hospital billing procedures.
Other reasons include increased patients suffering from chronic disease, increased use of automation technology in the healthcare sector, advancement in natural language processing technology, increased demand for a remote coding solution, and increased use of artificial intelligence and cloud-based solutions in the healthcare sector.
The increasing availability of many medical coding service providers and the rising adoption rate of advanced healthcare solutions such as electronic health records, revenue cycle management software, and mhealth applications in routine hospital operations are also driving the market growth.
In addition, the incidence of insurance fraud in the healthcare industry is increasing globally, which plays a pivotal role in the growth of the medical coding market. This situation results in the incursion of excessive financial losses, which amount to billions of dollars annually, as the National Health Care Anti-Fraud Association estimates.
The outbreak of COVID-19 also aided the market growth, as new codes were developed for coding and billing the COVID-19 disease. For instance, new ICD codes were launched by the World Health Organization, such as U07.1, B34.2, and B97.29. Moreover, CPT published new codes for COVID-19 testing. The Center for Medicare and Medicaid Services (CMS) also developed new codes for lab testing.
According to FMI, North America and Europe are anticipated to dominate the medical coding market due to the increased prevalence of chronic diseases and the presence of key market players in the region. In addition, increased adoption of advanced healthcare solutions in hospitals in these regions will be another factor driving the market growth.
Meanwhile, Asia Pacific is expected to witness the fastest growth in the medical coding market during the forecast period. The increased healthcare digitalization in countries such as India and China is projected to drive market growth in the region.
Some of the leading players operating in the medical coding market are STARTEK Health, Aviacode, Maxim Health Information Services, Precyse Solution, Medical Records Associates, Parexel International Corporation, Dolbey, MRA Health Information Services, Thriev, Nuance Communications, Optum, Medical Record associates, Oracle Corporation, Verisk Analytics, Velan Business Solutions, and Meditwitt India, among others.
With such a large number of participants, the medical coding market is highly competitive. Thus, key players are involved in partnerships and collaboration to increase their market presence.
For example, in March 2023, Nuance and Microsoft announced the first fully AI-automated clinical documentation application for healthcare, Drageon Ambient eXperience (DAX) Express. It is a workflow-integrated and fully automated clinical documentation application.
The medical coding market has also seen the launch of several new start-ups in the medical coding market with AI-based services.
For example, CODAMETRIX, founded in 2018, provides AI-based medical coding software for healthcare professionals and a cloud-based platform for medical organizations and professionals to assist with autonomous coding. In addition, the platform offers clinical workflow optimization and management tools and an AI-enabled medical history translator for automated reimbursement.