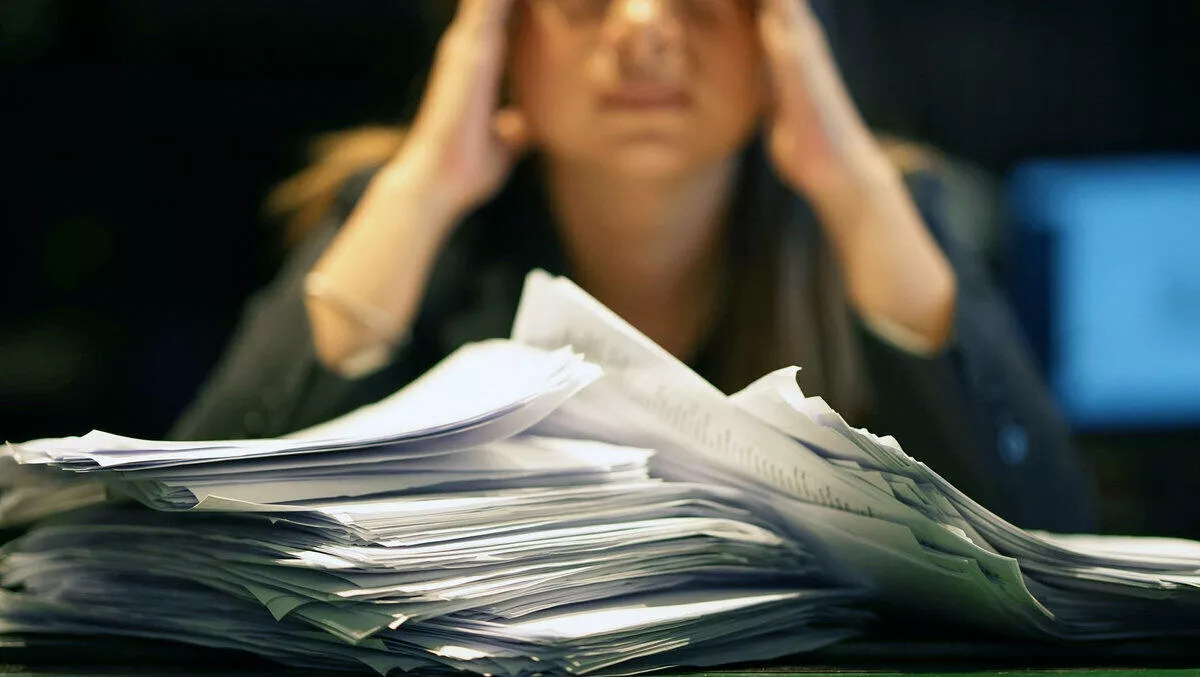 Nitro report suggests poor document workflows hurt knowledge workers
By Newsdesk
Mon, 4th Nov 2019
FYI, this story is more than a year old
Inefficient document workflows are leading to fragmented, repetitive tasks that are stressing employees out and may even have an impact on how many people walk off the job.
That's according to a recent study from document productivity firm Nitro, which analysed the state of document processes within modern enterprises. The survey analysed document workflows and tools, as well as challenges that arise from paper-based processes, and the impacts on both employee satisfaction and customer experience.
According to the survey, document workflows are inherently broken. Employees and knowledge workers average of seven different actions when working with documents. Furthermore, most actions are repeated many times throughout the day.
Printing is still a major task for 53% of knowledge workers, while 48% still approve or sign documents on paper.
Knowledge workers and employees feel they are productive (65% feel very productive), however document management can often come with significant stress levels.
Those working with more than 10 documents a day reported the highest levels of stress, the report notes. 23% of survey respondents are working more than 40 hours a week, and nearly half work with at least six documents a day on average.
"Many CIOs I speak with aren't aware of how much the lack of digital document tools is truly impacting their business," comments Nitro CEO and founder Sam Chandler.
"Not only can digitisation help companies improve the way they manage and process documents and help workers be more productive, but the positive impact it can have on employee satisfaction and customer experience is undeniable.
If businesses and management don't address document challenges, they run the risk of losing employees and customers.
According to the report, 75% of knowledge workers who say they lack the materials and tools to do their jobs reported being not at all satisfied with their jobs. Additionally, 78% of those who don't feel at all productive also feel the least supported by management.
The report also found that 92% of those who don't feel productive at work are "extremely likely" to have recently explored a job change; and 100% of those not meeting customer needs feel only moderately productive—or worse.
In order to solve the issues, organisations should consider addressing document challenges.
According to the report, 97% of knowledge workers see room for improvement in how their companies handle documents.
68% say that the way their companies handle electronic documents helps increase their productivity
By improving document processes, employers help knowledge workers save time (59%) and reduce tedious tasks (45%).
IT departments should also address common barriers to improvement. Fifty-four percent of knowledge workers believe that IT is too busy with other priorities. In addition, limited budget to equip users with better tools was identified as a barrier by 42%, and 38% cited a lack of user training or support.