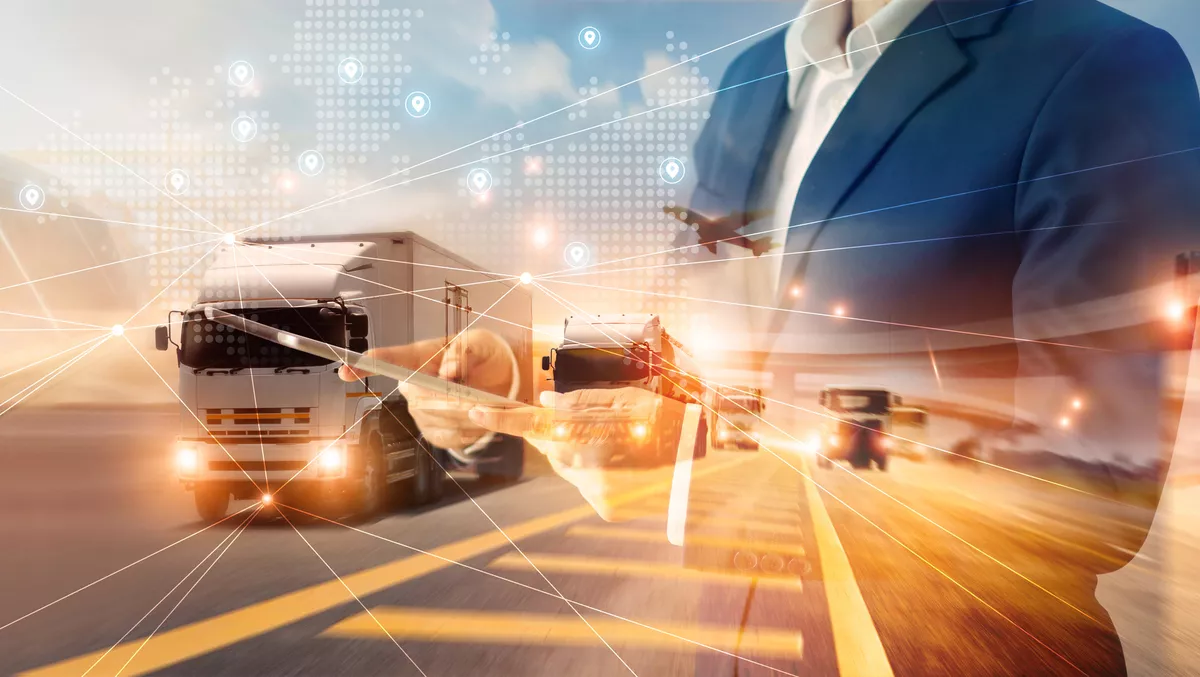 Procurement strategies to improve efficiency across the supply chain
The procurement function plays a vital role in strategic sourcing, ensuring that there is always the correct stock-on-hand while keeping the cost of raw materials low.
This includes establishing strategic supply agreements while reducing redundant stock to a minimum. With direct and indirect materials making up at least 50% of typical manufacturing costs, the procurement team plays a pivotal role in ensuring there is minimal business disruption. However, the ongoing supply chain disruptions have made procurement's job increasingly difficult.
According to the 2022 SYSPRO Global Research Survey titled 'Realigning the links of the global supply chain', 70% of businesses experienced material handling and supply chain disruptions over the last few years.
Despite this, only 33% of businesses invested in procurement and sourcing technologies to reduce supply chain disruptions.
Without the appropriate technology in place, procurement cannot manage these disruptions. While ongoing supply chain disruptions will remain for the foreseeable future, there are a number of best practices or strategies to improve processes and efficiencies across the supply chain.
1. Consider a dual-sourcing strategy
Most manufacturers and distributors have had to contend with extremely low inventories of raw materials or a lack of access to regular suppliers due to a range of disruptions from weather to military conflict and even the pandemic. As a result, some businesses have stopped production altogether due to material shortages, resulting in cascading effects across the supply chain.
Some have blamed just-in-time (JIT) manufacturing, however, nothing in this methodology advocates keeping a bare minimum stockholding anywhere in the supply chain. Instead, JIT manufacturing recommends keeping a reserve of critical components and materials strategically placed along the supply chain to enable manufacturers to weather this type of supply chain disruption and continue manufacturing operations.
The problem can be partly attributed to outdated systems that have not allowed full visibility across the supply chain. According to the SYSPRO study, 50% of businesses chose not to invest in any new technologies and continue with their current systems.
With the newer data-driven technologies in place, the procurement team would have had the required visibility and adjusted accordingly to minimise business interruption.
Increased connectivity and visibility across the supply chain would also allow businesses to identify alternative sources of supply more easily. A self-service Supply Chain Portal assists by extending the management of tenders online so that suppliers can be brought on board quickly as the document handling and governance are streamlined.
2. Build standardised processes with ERP at the centre
Another challenge procurement departments face is dark purchasing – or the shadowy area where items are purchased outside of standardised processes. As a result, a business cannot manage the process and track expenditure. Beyond the absence of standardised processes, dependency on manual systems is another key factor behind dark purchasing.
The challenge of dark purchasing can be addressed with a few standardised systems across the business:
A requisition system for procuring goods with no contractual obligations but that still provides the necessary control and visibility to control expenditure. This, of course, will require pre-approved suppliers that can deliver on short notice.
An accounts payable (AP) system tied to a workflow process that can automatically route purchase requests to relevant approvers. An additional feature to consider is Artificial Intelligence (AI) in the AP process to detect anomalies and potential fraud.
Purchase order functionality, where a purchase request can be routed through various managers with associated authority levels until the final stage, when the request is converted into a purchase order.
Integrating the purchase and requisition process with material requirements planning allows the procurement team to enforce the use of approved suppliers in the purchasing process and maintain predetermined sourcing policies.
Management of the procurement budget and the wastage of money on the dark purchasing is becoming more and more of a governance issue for the stakeholders. The ERP system can produce standard reports and flag anomalies to decision-makers. These systems should form part of an Enterprise Resource Planning (ERP) platform, that provides the necessary controls and traceability to set limits and prevent overspending or fraudulent transactions.
3. Leverage actionable insights for improved demand accuracy
Creating an environment of improved visibility across the entire supply chain requires data and actionable insights. According to the SYSPRO survey, almost half of businesses invested in the Internet of Things (IoT) to improve data collection along the supply chain.
The problem with this approach was that only 20% of businesses invested in data analytics tools and only 5% in Machine learning (ML) and AI for real-time interpretation of the extra data collected. This could lead to a serious "insights deficit" if not addressed.
ERP systems already hold a vast amount of real-time data, which can be fed into ML and AI tools to predict potential disruptions and allow time to mitigate the risks. Data from third-party tracking tools can also be integrated back into the ERP system.
It's clear that today's procurement leaders must create a procurement process that allows contingencies for logistics and raw material disruptions, manage multiple suppliers, and factor in tariffs that affect raw material costs while finding alternatives to embargoes and trade wars. This will help them to manage the global procurement plan and its associated supply chain. By using an appropriate ERP solution, it is possible to streamline this process even further, enabling the supply chain to become a strategic advantage to a business and setting it apart from its competitors.