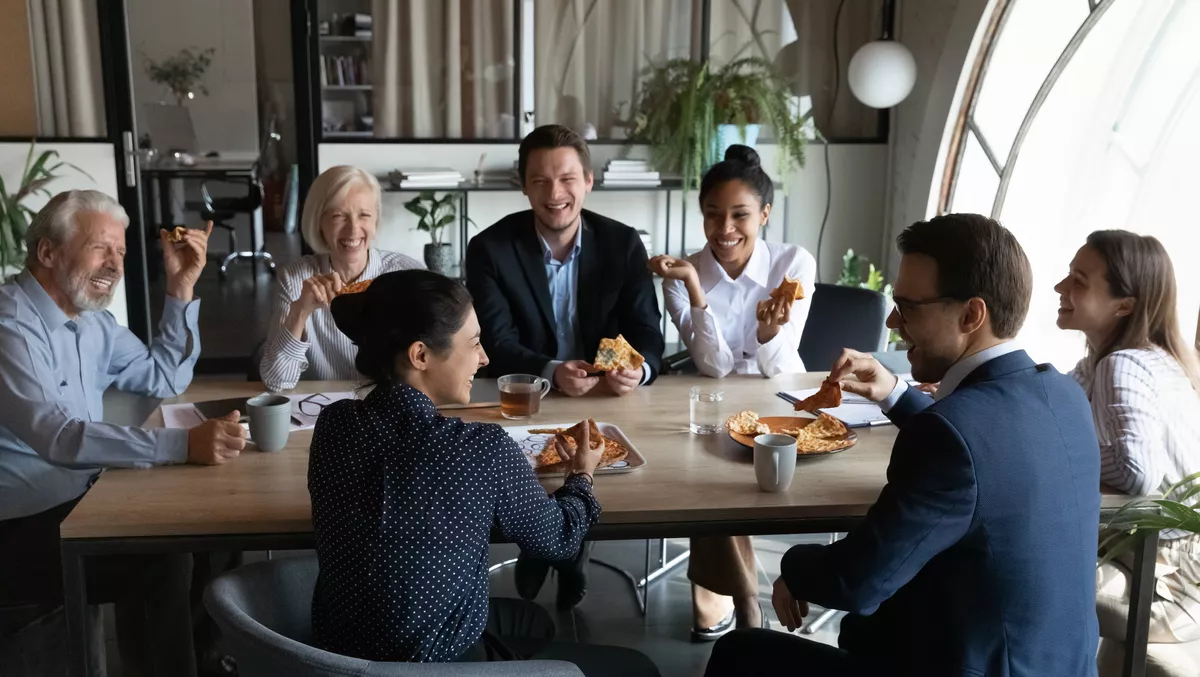 Putting employee wellbeing at the very core of every company
Employee experience has moved further into focus recently and now sits comfortably at the center of many forward-looking organisations' plans.
Statistics support the theory that a happy organisation is productive and that those with the right technologies will ultimately benefit by helping employees remain engaged. The evolving post-pandemic work landscape will also significantly shape employee expectations, with flexibility being a core consideration.
As stated by Hays in their Annual Salary Survey, well over 70% of employees will request some element of remote work in their next contract. The 2021 Globalization Partners Global Employee Survey supports this further with findings that indicate that 48% of employees feel happier about work since working remotely. Therefore, it is incumbent upon companies to lead the way on this and consider how to provide an effective but ultimately flexible working arrangement for employees.
Again, technologies will be at the center of this evolution, paving the way for employees to experience a seamless transition from the office environment to home or remote work. All systems and applications must be universally applied, available, and delivered to employees in a fast, secure fashion.
This hybrid model will offer employees more time to engage with family and 'home-life' in general, with less commuting time. While this is of great benefit to balancing out the work/life equation, there does need to be a subsequent adjustment made on the employer side. Less facetime during standard work hours equates to fewer networking interactions among employees, less team bonding and potentially less time spent on peripheral work discussions. New modes of work also require an evaluation of leadership techniques, moving to a more asynchronous model while maintaining accountability.
Start with onboarding
The trick here is to build a fully collaborative environment where employees still receive full onboarding, replete with open forums for team discussions, collaborative workflows, and continual feedback.
For this reason, it is essential during the design and planning stage to step back and evaluate the underlying principles of the organisation and find a means of effectively communicating its philosophy and ethos. What drives us, and what makes us work as a company? How do we translate that culture to a workplace that spends the majority of time apart, yet one that maintains a strong sense of teamwork and thrives while working together on mutual goals?
Collaborative learning is an essential component of this need for cultural tools. In order to remain competitive, it is crucial to find, nurture and keep the best talent. Therefore, it is important to master onboarding processes. Collaborative learning is a mindset that fosters a team learning culture – in other words, a training methodology in which employees share their subject matter expertise and colleagues teach and learn as a group.
In addition, collaborative learning replaces traditional, top-down or centralised approaches whereby one person or team drives learning initiatives, often relying on outside experts and long, synchronous training sessions. As a result, collaborative learning is much more conducive to a flexible workplace environment, as it actively encourages employees to reach out and share knowledge rather than relying on a full-day session in front of one presenter.
This democratises the learning process and the company culture that sits behind it. Employees are brought on board quickly, learning tools remain up-to-date with iterative, constantly evolving modules, and senior employees are valued for their knowledge of not just company processes but the very fabric of the organisation.
In essence, by democratising learning and the onboarding process, the company is creating a collaborative, fun environment right from the start and involving valued team members to import their knowledge and mentor others.
Leading in the new world order of work
This, in turn, flows through to leadership development. For example, suppose there is a close-knit employee group, whereby members have been taught and mentored by their colleagues. In that case, there is less of a gap between those employees and their management hierarchy – and by design, it is easier to garner team mood and morale, pick up on concerns and feed information back to the organisation.
Leaders emerge from company interactions such as collaborative learning. In many cases, it offers them a chance to shine and empowers them to achieve more and aim higher. It is essential for management to have insights into their employee group, and a closer relationship between team members naturally leads to better interaction.
The Globalization Partners 2021 Global Employee Survey also found that the way companies lead through a crisis correlates strongly with employee retention intent. Over half (56%) of respondents reported their perception of their company leaders stayed the same or worsened since the outset of the pandemic. However, the 44% that reported an improved perception of company leaders plan to stay working at their current company for more than three years.
Wellbeing completes the picture
Finally, when looking at wellbeing, several factors in the day-to-day interaction between employees and the organisation need to be addressed. Policies on work practices are of paramount importance and must establish clear boundaries and guidelines that protect and nurture the individual.
Despite the fluid nature of the hybrid workforce, clear lines that delineate work times ought to be established. It is easy to rely on staff to attend video conference calls across time zones, for example, but understanding must be given to that employee's personal circumstances as well. Are they attending calls early in the morning and then late at night? Are work calls consistently impacting family time, such as meals and children's sport?
Vacations are another element of a happy work life that must be considered. In the modern, hyper-connected world, it is all too easy to switch on a laptop and check emails when this runs counter to well-defined employee productivity. Employees need to break from work completely while on vacation in order to recharge. The impact of constant connectivity on mental health can be quite profound, and policies and practices are required to counter this by allowing for total disconnection.
Equally important is giving employees the right – plus the direction – to switch off completely after work hours. Excessive facetime with screens, clients, documents and applications can reduce productivity. Putting the right structures in place to manage and support wellbeing will encourage employees to look after themselves and, in the medium-term, will also raise productivity.
Ultimately, designing a workplace with the theme of wellbeing at its core must be fundamental to the very essence of the company – built into its DNA. This combines onboarding into the company, building collaborative learning and interaction with empathic leadership. Doing this will not only create a harmonious daily work environment, empower the leaders of tomorrow and build loyalty and trust – but ultimately create happier and more productive employees.