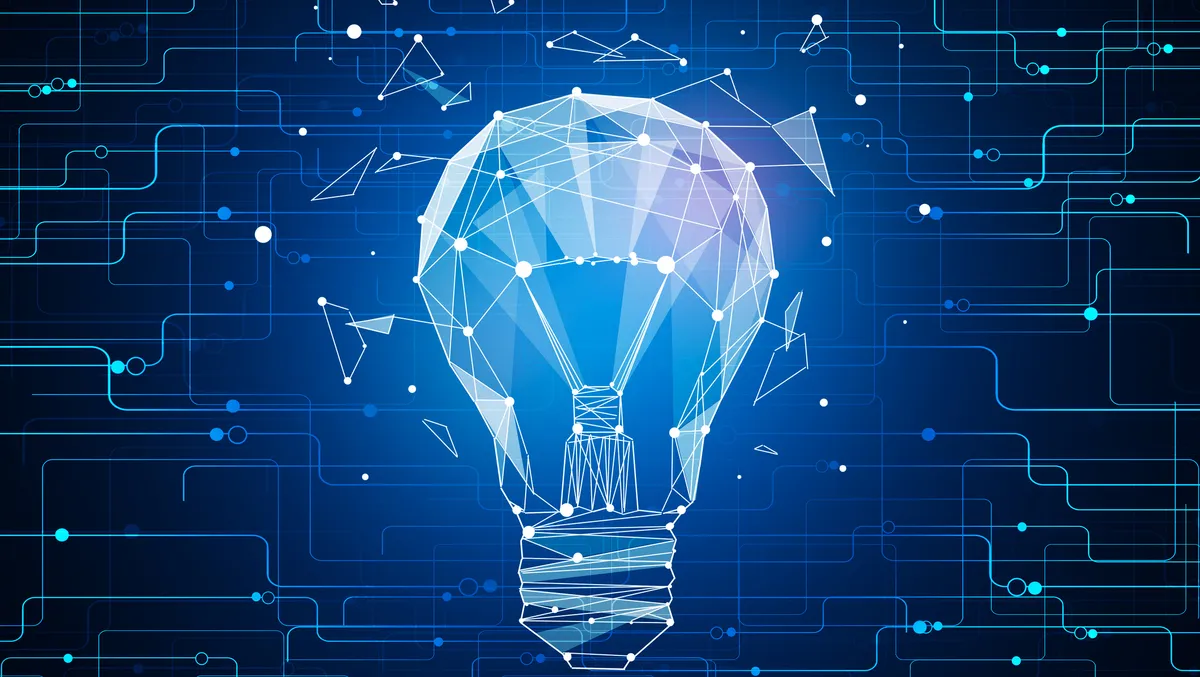 Teradata achieves company first with latest release
FYI, this story is more than a year old
Teradata has announced VantageCloud Lake, Teradata's first product built on an all new, next-generation cloud-native architecture.
By allowing businesses to leverage advanced analytics capabilities and scale smarter, but with lower total cost of ownership, Teradata VantageCloud Lake is designed to rapidly accelerate business outcomes for virtually any use case, including smaller ad hoc, exploratory, and departmental workloads.
Customers can choose from either edition, VantageCloud Lake or VantageCloud Enterprise, depending on their business needs. Both provide workload management, scale, financial governance, and data fabric. Together they form Teradata's new cloud offering VantageCloud, the complete cloud analytics and data platform.
Hillary Ashton, Chief Product Officer at Teradata, comments, "Teradata VantageCloud Lake is the result of a multi-year journey to create a new paradigm for data and analytics - one where superior performance, agility, and value all go hand-in-hand.
"VantageCloud Enterprise - our established Vantage in the cloud offering - is the recognised price performance leader in the market.
"Teradata VantageCloud Lake offers all of those same benefits in a package that is appealing to diverse functions and roles, opening up an entirely new market segment for us.
"With Teradata VantageCloud Lake, we now support all analytic workload needs at every level in the organisation, enabling companies to be more nimble, experimental, and innovative in an easy-to-use solution without losing the governance and cost visibility that Teradata is known for.
According to the company, with the introduction of Teradata VantageCloud Lake, organisations have a greater ability to innovate by quickly spinning up ad hoc, exploratory, and departmental workloads, for example, leveraging open, connected data and gaining access to all of the other benefits Teradata offers with its flagship product. Organisations can maintain governance and provide flexible but controlled compute resources to the business.
With Teradata, customers using VantageCloud Lake or Enterprise Edition have a powerful, scalable, and sustainable cloud analytics and data platform that is designed to meet an enterprise's growing need for a wide range of diversified use cases that spur innovation and advancement, the company states.
Underpinning these offerings is Teradata's analytics capabilities, significantly expanded and re-launched as ClearScape Analytics: which is designed to offer open and connected analytics providing autonomy and ease of access to deliver real-time insights and optimise business results.
Built on entirely new, cloud-native architecture, a first from Teradata, VantageCloud Lake is designed to leverage automatically elastic, fully isolated multi-compute clusters, as well as separate but highly optimised object storage, such as Amazon Simple Storage Service (Amazon S3), so that customers can quickly and easily respond and adapt to changing business needs.
According to the company, with VantageCloud Lake, customers can:
Launch new projects across departments leveraging core data
Align compute resources across the platform, maintaining overall governance and cost control
Eliminate the need for 'shadow IT' systems by fulfilling the needs of exploratory projects and ad hoc requests
According to the company, VantageCloud Lake has policy-driven scaling, allowing organisations to place guardrails on specific workloads to facilitate budget management. This flexibility is supported by comprehensive reporting that also showcases full financial visibility of each workload.
Together, these differentiated capabilities (less frequent scaling, optional guardrails, and comprehensive reporting) make it easier for organisations to balance the needs of business autonomy with fiscal governance, the company states.
If the size of the project or the numbers of projects grow, Teradata VantageCloud Lake can also scale to massive size. In fact, earlier this year, Teradata executed a 1012 node scale test on Amazon Web Services (AWS) to illustrate the scale, performance, and resilience of the new architecture.
Teradata worked with AWS to support Amazon Elastic Compute Cloud (Amazon EC2), Amazon Elastic Block Store (EBS) and Amazon S3. For example, customers can reach high scalability by decoupling and independently scaling compute and storage using AWS Auto Scaling, to give mutual Teradata and AWS customers additional flexibility.
Ruba Borno, Vice President, Worldwide Channels - Alliances at AWS, says, "We're excited to work with Teradata on the initial launch for VantageCloud Lake, which performed well on AWS during scaling tests earlier this year.
"Scale is so critical for our customer base as data volumes continue to expand and critical enterprise workloads make their way to the cloud. AWS customers can use this solution to meet their analytics needs at every level of their organisation.