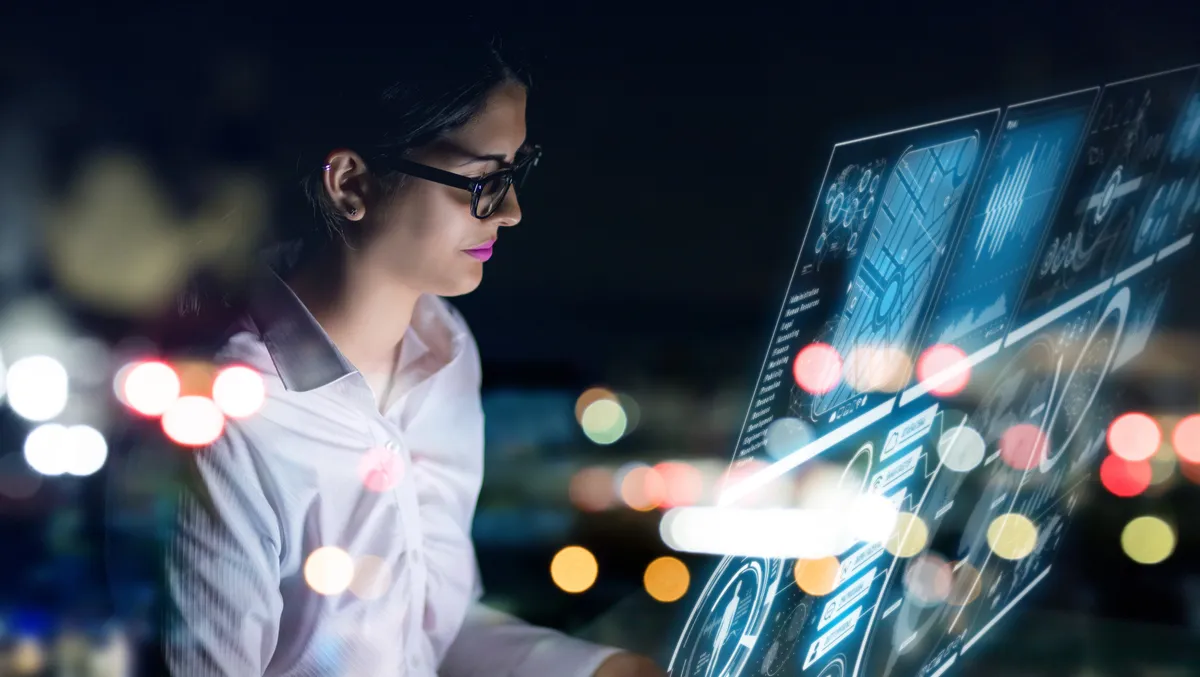 What CFOs need to know about low-code
Understanding the opportunities, risks and costs associated with an organisation's digital transformation journey is becoming an increasingly critical responsibility for CFOs.
Covid-19 lockdowns, supply-chain disruptions, global skills shortages, and recent inflationary pressures have all demonstrated that digital transformation is now a financial imperative if organisations are to maintain their competitive advantage. Conversely, companies that continue to operate expensive legacy systems with overlapping and duplicate processes, siloed information, and internal inefficiencies will inevitably experience a negative impact on their bottom line.
While harnessing new technologies makes good business sense, it can be challenging for finance executives to identify and understand their company's most critical IT challenges and choose the most appropriate solution. It is easy for people outside the IT department to become confused when assessing the myriad of tools and platforms on the market.
How low-code can improve productivity
Gartner predicts that 70% of all app development will take place on low-code/no-code development platforms by 2025. This aligns with many CFOs who have identified low-code platforms as a fast, simple, and cost-effective way to improve organisational speed, agility and, ultimately, profitability. In fact a recent Gartner survey found that 49% of finance executives saw low-code's self-service data analytics capability as a key driver of improved employee productivity. One-quarter of respondents also saw it as a driver of increased organisational speed and agility.
Low-code platforms modernise operations by bringing together process mining, workflow, and automation. They do this by utilising technology such as AI/ML, business intelligence, data preparation, big data analytics and predictive analytics to improve business outcomes.
A low-code platform unifies data previously stored in siloed departments or systems. It automates inefficient manual systems, eliminates duplication and bottlenecks, improves workflow, and provides company-wide transparency and collaboration.
Perhaps most importantly, low-code allows employees to build custom applications without being trained as a programmer, which has given rise to the term "citizen developer". This functionality means new apps can be created 17 times faster than apps that rely on writing code and empowers employees to quickly and easily create apps that improve their productivity.
As well as internal savings, low-code platforms can increase sales by delivering a better digital customer experience and improving the cohesion of a company's supply chain.
How finance departments can harness the power of low-code
The benefits of a low-code platform can help a finance department to become more productive without growing the team.
When Covid-19 lockdowns forced finance departments to operate remotely suddenly, existing accounting systems and processes were put under pressure, and the frailties of manual systems or stand-alone software packages became apparent.
Simultaneously, finance departments faced unprecedented pressure as the pandemic changed how business was conducted. It became vital for companies to strengthen their balance sheets and managing cash flow and debt collection often became the difference between survival and failure.
A key benefit for the finance department is that low-code allows the team to develop apps that can customise, streamline, and extend their ERP solution. A 2020 Gartner report stated, "ERP is shifting to enterprise applications complemented by an ecosystem that includes new capabilities for application platforms, integration and low-code/no-code development."
Low-code allows a finance department's manual systems to be automated, with functionality like automatic data validation checks and digital signatures speeding up accounting, procurement, risk management and compliance processes.
A low-code platform also allows the finance department to work seamlessly with other parts of the organisation, such as Legal and HR.
An IBM study found that by 2025, businesses will need to analyse over 150 trillion gigabytes of data and that 95% of organisations face a need to manage unstructured data. A low-code platform can also help CFOs to streamline and modernise their data management, allowing them to perform their own data analysis.
Financial due diligence is key
As with any significant IT investment, CFOs must work with their IT department to research the cost of a unified platform and the potential savings, then compare that to the cost of maintaining existing legacy systems.
Some of the issues CFOs need to consider are:
Shortened development times make it easier to accurately predict the total cost of ownership and result in a better ROI.
Low-code provides access to emerging technologies, which can have an enormous impact on R & D, with minimum viable products produced in days or weeks rather than months or years.
Low-code platforms doesn't require discarding existing technology. Interoperability is built into low-code, and the apps it creates often integrate well with enterprise data, systems, and web services.
When it comes to customer-facing applications, a customer's digital journey can undergo continuous improvement, maximising sales and quickly addressing customer dissatisfaction.
Automation can improve the employee experience and free up time to focus on higher-value projects.
With a majority of app development predicted to take place on low-code/no-code development platforms in the coming years, CFOs who ignore the move towards low-code will run the risk of being left behind.