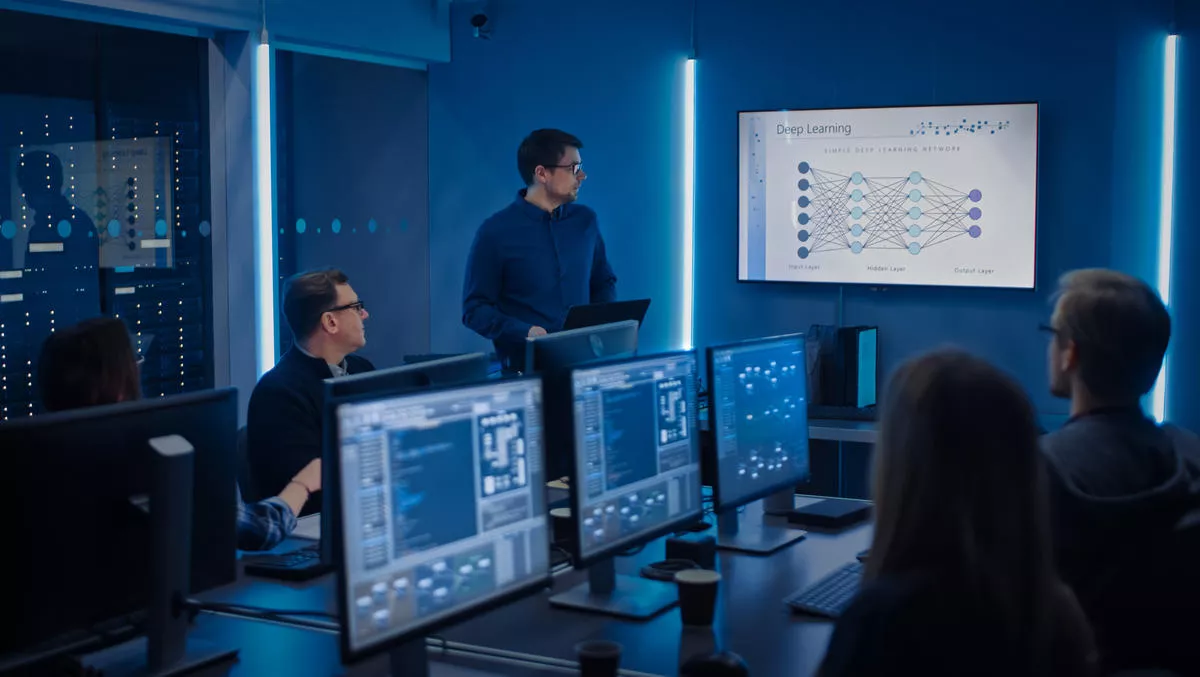 Blockpass and Chainlink team up to deliver new solution to blockchain ecosystem
Blockpass has employed Chainlink on mainnet to provide on-chain KYC data across multiple blockchains.
The Chainlink Network is the most widely used decentralised oracle solution in the blockchain ecosystem.
This integration will result in Blockpass, via its own Chainlink node managed by LinkPool, providing secure on-chain KYC data across top blockchain platforms.
The possibilities created by this are expansive and will entail multiple services for proving age, geography, and investor classification, amongst others, the company states.
Blockpass and Chainlink: a well-suited pair
Chainlink has established itself as the market-leader in blockchain oracles by providing a multitude of guarantees to users, including:
Thoroughly audited and time-tested open source oracle software
The ability to cryptographically sign data on-chain to prove its integrity as coming from the intended source
Reputation systems and listing services so users can verify the performance of oracle nodes
Ablockchain agnostic design that can make data available to all current and future blockchains from a single framework
Meanwhile, Blockpass is a digital identity verification provider which offers a one-click compliance gateway to financial services and other regulated industries.
Through Blockpass, users can create, store, and manage a data-secure digital identity that can be used for an entire ecosystem of services, token purchases, and regulated industry access.
For businesses and merchants, Blockpass is a comprehensive KYC - AML SaaS that requires no integration or setup cost.
A new solution for the blockchain ecosystem
By combining the two technologies, Blockpass and Chainlink can provide a solution that the blockchain ecosystem needs - automated on-chain KYC in a blockchain-agnostic manner, the company states.
When Blockpass was first created, the driving force behind its development was providing identities for every component or person on the blockchain in order to facilitate interactions via on-chain identities.
Despite this, putting personal information onto an immutable blockchain generates personal and regulatory conflicts, particularly where data privacy is concerned.
Through Chainlink's innovative oracle solution, dApps can use the BlockPass Chainlink oracle to perform KYC and identity verification checks on a variety of blockchains in a simple, safe, and compliant manner, all without ever putting personal data on-chain.
Blockpass will also cryptographically sign the data it posts on-chain through the unique private key of our Chainlink node, giving users greater assurances that it came direct from the source and was not tampered with.
This allows the Chainlink Network to support an evolution in regulatory compliant DeFi applications via Blockpass' unique KYC Connect solution and verification services.
Executive commentary
Speaking on this development, Blockpass CEO Adam Vaziri says, "The opportunity of working with Chainlink was really a no-brainer for us.
"We share distinctly similar values around the importance of security, the demand for on-chain compliance, and the power of decentralisation.
"This integration will enable us to do what we've always been working towards, provide KYC and virtual asset/blockchain compliance data on-chain across multiple blockchains.
"We first introduced the world to the idea of anon-chain KYC provider, which was why we built Blockpass in the first place - and now with the help of Chainlink it's finally in production."
Also commenting on the integration, Chainlink head of Business Development Daniel Kochis says, "We're excited to empower developers around the world wanting to build regulatory compliant DeFi applications by providing them with on-chain access to Blockpass's KYC/AML services via Chainlink.
"This expansion in data available to smart contract developers will support a next wave of more advanced DeFi products, particularly those seeking to build or access on-chain financial products with built-in compliance."