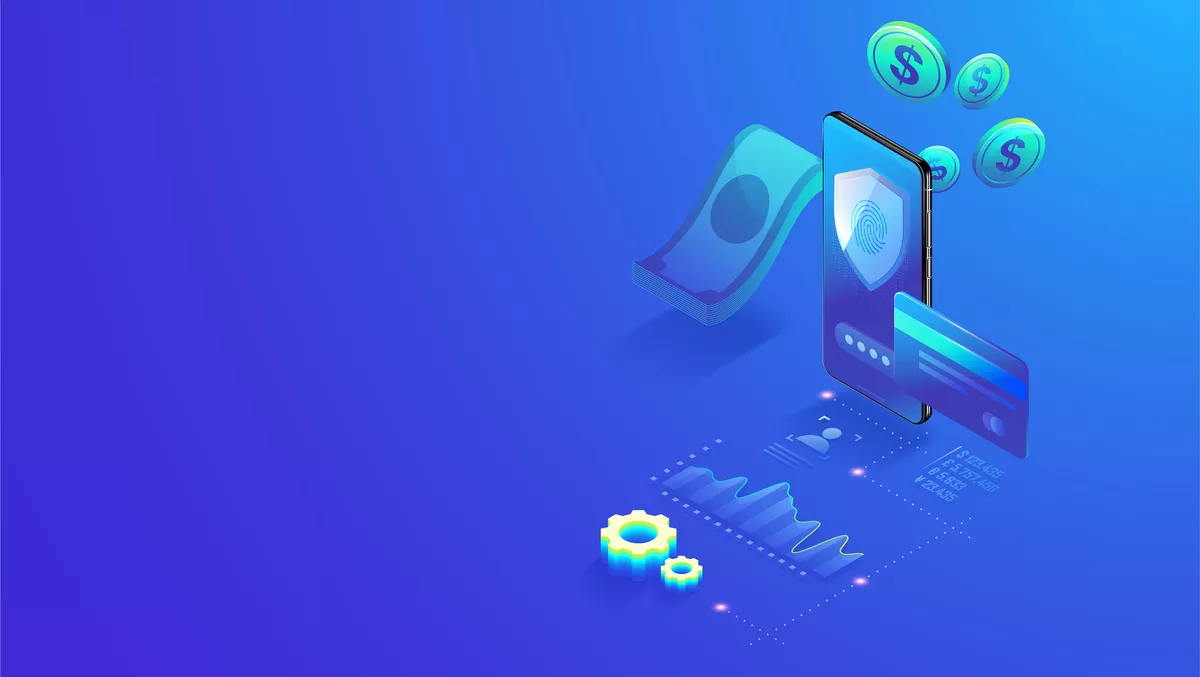 How retailers can accelerate their business through card-linked loyalty programs
Thu, 2nd Dec 2021
FYI, this story is more than a year old
Retail is a fast-growing sector, and most businesses leverage customer loyalty to compete more effectively. Loyalty and rewards programs can help retailers build stronger relationships with customers, encourage repeat business, and use customer behaviour data to provide discounts and other offers that yield more sales.
However, traditional loyalty and rewards programs that require customers to carry and display membership cards or scan codes at the point of sale can stand in the way of effective relationship-building.
Card-linked loyalty programs can overcome this challenge by creating a frictionless, seamless way for customers to gain rewards that are meaningful to them as individuals.
The Australian retail trade sector continues to grow, with 107,814 businesses being established over the last five years, making it the 10th fastest growing sector in Australia over the same period.
This increased competition has occurred against the backdrop of ongoing COVID-19 disruption, with large corporations seeing significant growth while small and medium businesses have felt the impacts of on-again-off-again lockdown periods.
As Australian vaccination rates climb and a future without the constant pressures of unpredictable lockdowns become clearer, organisations must use this momentum to pursue growth opportunities.
Loyalty and rewards programs provide an ideal option for merchants, and card-linked programs in particular can deliver significant benefits for retailers, especially as the industry gears up for the holiday season.
As customers shop, the last thing they want is to have the checkout process complicated by having to provide membership cards or numbers. Card-linked programs avoid this friction by linking the customer's rewards to their credit or debit card, regardless of which bank they're with. That way, every purchase they make, whether online or in-person, is automatically credited to their membership, making it easy for them to accrue rewards.
It is predicted that Australians will spend AUD$11 billion on gifts this year, with 79% of Australians saying they would spend the same or more than last year. By getting card-linked loyalty and rewards programs bedded down now, retailers can maximise the value of these programs through the Christmas period.
Some of the benefits offered to retailers by frictionless, card-linked loyalty programs include:
Customer engagement
The most obvious benefit of a loyalty program is the power to create a more engaged customer. The opportunity to earn credit and rewards is a powerful motivator for shoppers to engage with a business.
But in this convenience-first environment, programs need to be as streamlined as possible. The revolutionary introduction of a rewards program that removes the need for an additional card or application and can also be linked to a shopper's debit card directly removes a pivotal step from the point-of-sale process and makes the buyer's journey easier.
Instant start-up
Retailers can use a base loyalty and rewards system and customise it with their company branding. Building on an established platform removes the stress, time, and costs associated with creating a digital platform and provides the peace of mind that, should issues arise, qualified third-party professionals will be on hand to resolve them.
Valuable data
Data truly is a business's most valuable asset in this digital age. Having access to real-time customer data is vital for organisational strategy planning. This data can be used across several departments. For example, knowing the days and times most popular for shoppers can inform when new offers appear on digital portals.
Purchasing data can also inform upcoming marketing campaigns, ensuring that retailers use the most successful messaging to avoid investing in ineffective programs.
Join a constellation of brands
Engaging with a singular ecosystem with frictionless loyalty programs allows operators to enjoy the benefits of connecting with a broader constellation of brands.
When a consumer redeems an offer from one brand in the network, they are far more likely to revisit the available retailers on the platform for further discounts and promotions. This, in turn, lifts all participating retailers and shares valuable customers within the network.
This unprecedented level of consumer knowledge is the difference between a thriving customer base and an endless stream of window shoppers. By understanding consumers and their habits, an organisation can position itself for increased business growth year on year.