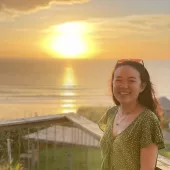 By Jessie Chiang, News editor
Accenture's latest report on AI and how businesses use it has found that only 12% of nearly 1200 companies worldwide (termed AI Achievers) have advanced their AI maturity enough to achieve superior growth and business transformation.
That's despite AI and machine learning being embedded in most of our everyday processes. Every time you use a wayfinding app to get from point A to point B, use dictation to convert speech to text, or unlock your phone using face ID - you're relying on AI.
Unfortunately, most businesses (63%) are still testing the waters regarding this new technology.
In its new report, The Art of AI Maturity, Accenture designed a holistic AI-maturity framework. Fittingly, its analysis itself was conducted using AI. The company applied machine learning models to unravel massive survey datasets and uncover drivers of AI maturity that would have been impossible to detect using more traditional analytical methods.
The research found that AI maturity comes down to mastering key capabilities in the right combinations - not only in data and AI but also in organisational strategy, talent and culture - to give companies a strong competitive advantage. This includes foundational AI capabilities - like cloud platforms and tools, data platforms, architecture and governance - that are required to keep pace with competitors. It also includes "differentiation" AI capabilities, like AI strategy and C-suite sponsorship, combined with a culture of innovation that can set companies apart.
While industries like tech are currently far ahead in their respective AI maturity, the report predicts that the gap will likely narrow considerably by 2024. Accenture says the automotive industry is betting on a significant surge in sales of AI-powered self-driving vehicles. Likewise, aerospace and defence firms anticipate continued demand for AI-enabled remote systems, and the life sciences industry will expand its use of AI in efficient drug development.
For industry laggards like financial services and healthcare, a range of factors may be contributing to their relatively low AI maturity—including legal and regulatory challenges, inadequate AI infrastructure and a shortage of AI-trained workers.
So how does a company becomes what Accenture terms an AI Achiever?
1. Champion AI as a strategic priority for the entire organisation, with full sponsorship from leadership
Companies can create robust AI strategies, but unless they receive enthusiastic support from the CEO and the rest of the C-suite, they're likely to flounder, competing with other initiatives for attention and resources. Achievers are more likely to have formal senior sponsorship for their AI strategies. The report found that 83% of Achievers have such sponsorship.
For instance, Lendlease Digital (part of multinational Lendlease Group) hopes to produce architectural blueprints for buildings using generative design and AI, then use those blueprints to manufacture actual buildings in factories - fitting together all the pieces like LEGO sets.
The company's bold vision starts at the top, led by the Lendlease Digital CEO William (Bill) Ruh. To encourage such end-to-end innovation, Achievers implement systems and structures that help employees showcase their innovation experiments and seek constructive feedback from leadership.
2. Invest heavily in talent to get more from AI investments
With a clear AI strategy and strong CEO sponsorship, organisations are more likely to invest heavily in creating data and AI fluency across their workforces. However, while AI proficiency must start at the top, it can't end there.
The report found, for example, that 78% of Achievers have mandatory AI training for most employees. That's compared to just 51% of companies termed Experimenters, who lack mature AI strategies and the capabilities to operationalise. Because Achievers prioritise efforts to build AI literacy in their workforces, it's no surprise that their employees are also more proficient in AI-related skills. This makes it much easier to scale human and AI collaboration and ensure that AI permeates the organisation.
Nearly half (44%) of Achievers have employees with consistently high AI skills competencies, while Experimenters (30%) have significantly fewer such employees, on average. Furthermore, Achievers have employees with higher competencies in almost all data- and AI-related skills.
3. Industrialise AI tools and teams to create an AI core
Another priority for Achievers involves building an AI core: an operational data and AI platform that taps into companies' talent, technology and data ecosystems, allowing firms to balance experimentation and execution.
An AI core helps organisations productise their AI applications and integrate AI into other applications, which makes differentiation with AI more seamless. An AI core also works across the cloud continuum (e.g. from migration to innovation), provides end-to-end data capabilities (foundation, management and governance), manages the machine learning lifecycle (workflow, model training, model deployment) and provides self-service capabilities.
Achievers often collaborate with external experts to strengthen their AI cores and stay on top of scientific and engineering breakthroughs. In 2020, for example, American Express partnered with the Indian Institute of Technology Madras to create a Data Analytics, Risk and Technology laboratory at the prestigious university. Such innovation ecosystems help Achievers develop AI apps tailored specifically to their needs.
4. Design AI responsibly from the start
As companies deploy AI for a growing range of tasks, adhering to laws, regulations, and ethical norms is critical to building a sound data and AI foundation. The potential for regulatory changes in many countries makes the challenge even more daunting.
A separate Accenture study of 850 C-suite executives gauged attitudes toward AI regulation and assessed organisations' readiness to comply. Nearly all (97%) respondents believed that regulation would impact them to some extent, and 77% indicated that compliance is a company-wide priority. The ability to demonstrate high-quality, trustworthy AI systems that are "regulation ready" will give first movers a significant advantage in the short- and long-term, enabling them to attract new customers, retain existing ones and build investor confidence.
Achievers are 53% more likely, on average than other companies looking into AI, to be responsible by design: designing, developing and deploying AI with good intention to empower employees and businesses, and to fairly impact customers and society - allowing companies to engender trust and scale AI with confidence.
5. Prioritise long- and short-term AI investments
Most companies need to aggressively increase their spending on data and AI to avoid being left behind. One reason Achievers get more out of AI is simply because they invest more in it. The report found that in 2018 Achievers devoted 14% of their total technology budgets to AI. There was a big jump in 2021 when they devoted 28%. In 2024, they plan to devote 34%.
Achievers also understand that their AI investment journey doesn't have a finish line. There is, they frequently note, no "peak AI." Instead, these companies know they have only scratched the surface of their AI transformations and the quality of their investments matters just as much as the quantity.
As AI technologies become more prevalent, the future of all businesses will look very different - some will lead the change, and some will be subjected to it. Those who transform will be the ones whose teams master the art of AI maturity, using cloud as the enabler, data as the driver and AI as the differentiator.
To find out more about Accenture's study visit its website here.