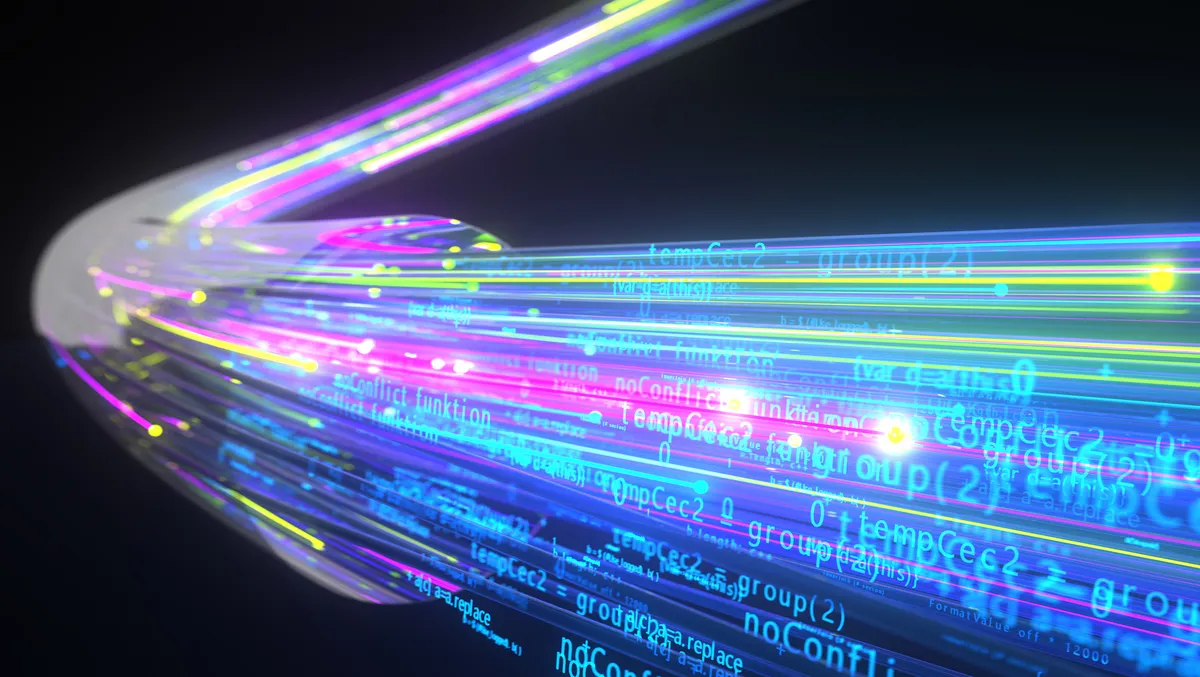 Huawei launches the F5G Intelligent OptiX network solution
During the Huawei Intelligent Finance Summit 2023, Huawei launched the F5G Intelligent OptiX Network solution for the financial industry. Covering financial all-optical data centre interconnect (DCI) and financial all-optical campus scenarios, the solution helps upgrade finance communication networks.
"Making financial data more secure is one of the core driving forces for upgrading financial ICT infrastructure. The financial all-optical DCI solution ensures high transaction reliability by using innovative technologies, such as storage-optical connection coordination (SOCC), ultra-fast switching within 5 ms, and co-cable detection. And with innovative technologies such as hard pipes, the financial all-optical campus solution is able to eliminate risks in campus data transmission. These two solutions have been widely used around the world to protect financial data security," says Kim Jin, vice president of Huawei optical business product line.
Transaction failure caused by DCI network jitters has become a common issue plaguing the global financial industry and demands a prompt solution. In response, Huawei has launched the industry's first storage-optical connection coordination (SOCC) solution that meets the high availability requirements of core services for DCI network jitter scenarios in the financial industry.
"This solution uses SOCC channels to form direct coordination between optical transmission devices and all-flash storage devices of financial DCI. The optical network is used to quickly detect link faults and notify the storage devices when detecting that the link jitter exceeds the threshold. While the previous solution took minutes to switch links, this solution can perform I/O link switchover within 2 seconds, greatly shortening the financial transaction abnormality time and thereby eliminating financial transaction failures," adds Jin.
In addition, based on innovative technologies, the financial all-optical DCI solution shortens the protection switching time from 50 milliseconds to less than five milliseconds, leaping carrier-class reliability to financial-grade reliability in DCI network links.
The F5G all-optical campus solution can meet differentiated requirements of financial enterprises in various scenarios, such as property management, office activities, and HD video conferences. The solution also brings high security and reliability, ultra-broadband networks, massive connections, and easy O&M, significantly improving work efficiency.
Centralized management and control, as well as unified authentication, ensure high financial data security. Hard pipe isolation protects data transmission security, while end-to-end protection and fast switching within 50 ms after an optical link fault support highly-reliable financial services.
"The 50G POL solution features ultra-broadband and low latency, supports campus evolution to over 10G access, and enables Wi-Fi 6/7 bearing, improving campus work efficiency. With its two-layer architecture, passive POL saves infrastructure resources, including equipment room space, power supply, and air conditioning," adds Jin.
"Meanwhile, point-to-multipoint networking reduces the number of required active devices and optical modules by 50%, simplifies cabling, and improves deployment efficiency by 70%. One-time network construction can guarantee 30 years of services, preventing service continuity and security risks caused by frequent network upgrades. And last, the entire network is managed in a unified manner, simplifying O&M."
"In the financial industry, Huawei will continue to work with partners and customers to develop secure, reliable, green, and efficient products and solutions, ultimately enabling intelligent finance and promoting financial digitalization."