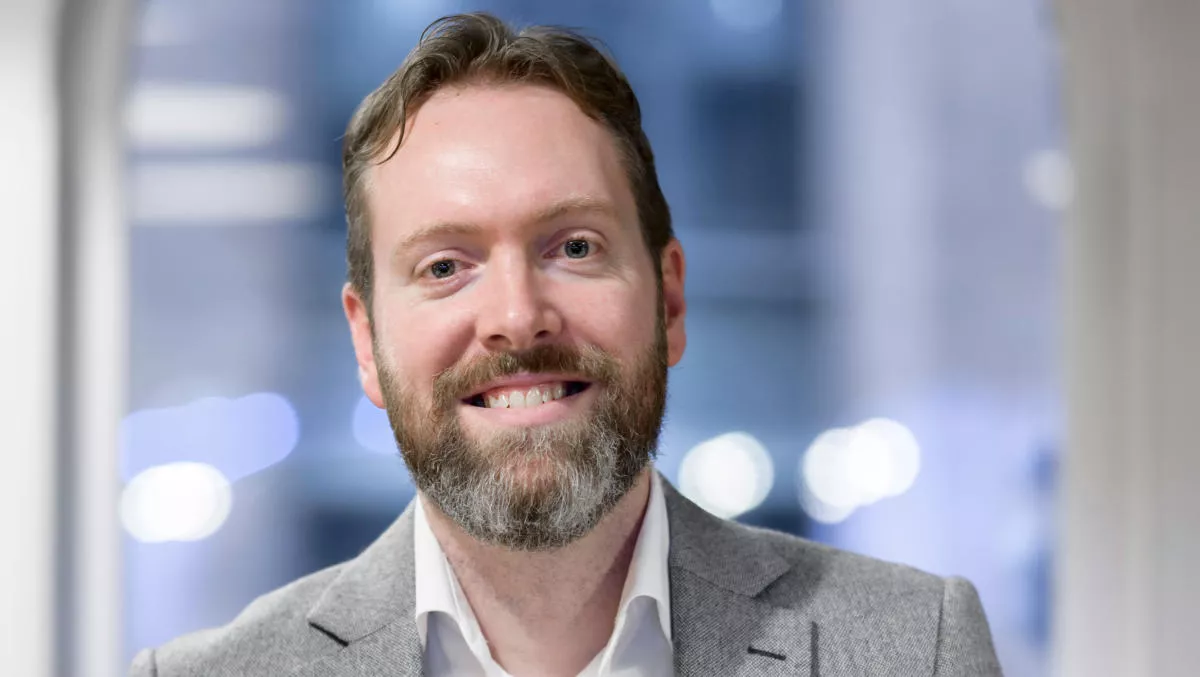 Interview: Cloudera outlines the key tenets of hybrid cloud
Organisations know that unlocking and understanding their data is extremely important for future success, but it's not an easy task when data generation is almost endless.
Cloudera understands exactly how difficult it can be, which is why the company works with customers to provide an integrated, multi-function analytics software platform that speeds the discovery of data-driven insights.
We spoke to Cloudera Australia and New Zealand country manager Nick Hoskins about how cloud adoption is trending across ANZ, hybrid cloud benefits and drawbacks, and data security.
"There's no question the Australia and New Zealand region has aggressively adopted cloud computing to support a variety of business initiatives. Customers across our region (and indeed, the globe) view the cloud as an enabler for big data projects," says Hoskins.
Many organisations use cloud storage or compute as their data requirements out-pace what they could house in an on-premise infrastructure. According to IDC, Australian IT services revenue is projected to grow from $20 billion during 2019 to $24 billion by 2023 - and hybrid cloud adoption will be a key driver.
"Every day we hear from our customers about their desire to 'get out of the data center business', meaning they no longer wish to invest heavily in on-premise infrastructure. Instead, they are in favour of the more flexible compute and storage architectures the cloud promises," says Hoskins.
Choice is a major driver of cloud adoption. Choice refers to how cloud elasticity can accommodate many different workloads – for example, some workloads might not need to run 24x7 or for short term bursting requirements.
"Time to value is also a major driver. With cloud, businesses can have new compute and storage infrastructure provisioned considerably faster than before, resulting in faster execution and outcomes on a use case.
He adds that organisations should also be aware they need to tackle security from a holistic perspective, moving beyond perimeter-based security strategies to data-centric strategies.
IDC statistics show a rise in Infrastructure-as-a-service (IaaS) spending. Australia's cloud IaaS is on a growth trajectory with new research predicting market spend to reach $1.2 billion by 2022. It also shows three-quarters of medium and large Australian organisations are already taking a multi-cloud approach.
Hoskins says that organisations need to confront the reality of operating in multi-cloud environments, particularly in terms of tooling, cost models and differing approaches to data security and governance. This creates a lot of work and in some cases, still presents a risky proposition.
"Many hybrid cloud challenges revolve around data. Solving the pain points of big data management is often an essential first step in creating a hybrid cloud strategy that works, and should be done in the context of the business. So, the business strategy should drive the data strategy, which in turn, should drive your cloud strategy.
"Having business and data strategies in place first will make clear what your hybrid cloud environment and strategy should be, because your enterprise data strategy details what data you have and its value to your organisation. That information drives the business use cases for that data, and helps define whether it should be treated as private, public, or anonymised as well as the types of protection and governance it requires.
A hybrid cloud environment should provide four essential elements, all of which make up an enterprise data cloud:
1. The ability to support infrastructure: on-premise, as well as public and private clouds
2. The ability to perform multifunctional analytics, no matter where the data resides
3. Consistent data security, governance and control in any environment
4. An open platform to prevent vendor lock-in and ensure maximum interoperability
Hoskins adds that a hybrid, multi-cloud strategy is the best approach to managing distributed, heterogeneous data ecosystems.
Organisations should use a data management platform across multiple cloud providers, which can prevent vendor lock-in and an integrated set of tools.
However, as with all IT environments, hybrid cloud environments present challenges such as data silos, data access and governance, and vendor lock-in. Hoskins explains each in turn:
Data silos: When deploying instances across multiple cloud and on-premises environments, businesses often inadvertently create data silos. And, data silos lead to fragmented insights, for example - a financial services organisation that is building a model to predict customer behaviour would want to use data points from across all sources seamlessly, regardless of where these data points reside. Apart from suboptimal results, data silos also lead to significant overheads and cost inefficiencies.
Data access and governance: Silos and decentralised cloud environments can also create access problems. In your hybrid cloud environment, can the central IT team provision data access to anyone or any team that needs it easily and without compromising compliance requirements? Are governance and security policies easily exported and enforceable from one environment to another? For many organisations, the answer to these questions is no.
Vendor lock-in: Some organisations, when they first begin their cloud journey, choose a single vendor. Years down the road, even if other vendors offer better rates or products, the company finds itself locked in, unable to easily migrate or export data. Conversely, many organisations whose hybrid cloud environments formed organically find themselves faced with multiple cloud platforms and vendors that do not easily integrate or allow much insight into resource use.
Another major issue is data protection. Organisations must manage the lifecycle of information and data lineage from its origins, to use and process requirements over time.
"If companies fail to protect their data and their customers' personal information is leaked then not only do they have to defend against that breach but they also have to restore their brand and how the public sees them. We're seeing that security is fast becoming an integral part of all discussions related to an organisation's cloud strategy.
So what are organisations are doing differently to improve their data security and business resiliency across hybrid cloud, on-premise, and pure cloud?
With new technologies such as Cloudera's Data Platform Private cloud, there is a new way to bring extensibility of hybrid cloud across to on-premises and public cloud environments, all with consistent, built-in security and governance.
Hoskins expects government and finance sectors will adopt these kinds of technologies, particularly as security and governance management is front of mind.
"More aggressive use of private clouds is certainly going to help them get more control and do that with more comfort due to the enhanced security and more checks and balances across what they're doing. Businesses from all different industries could learn from the steps the government and finance sector has taken to protect their data.