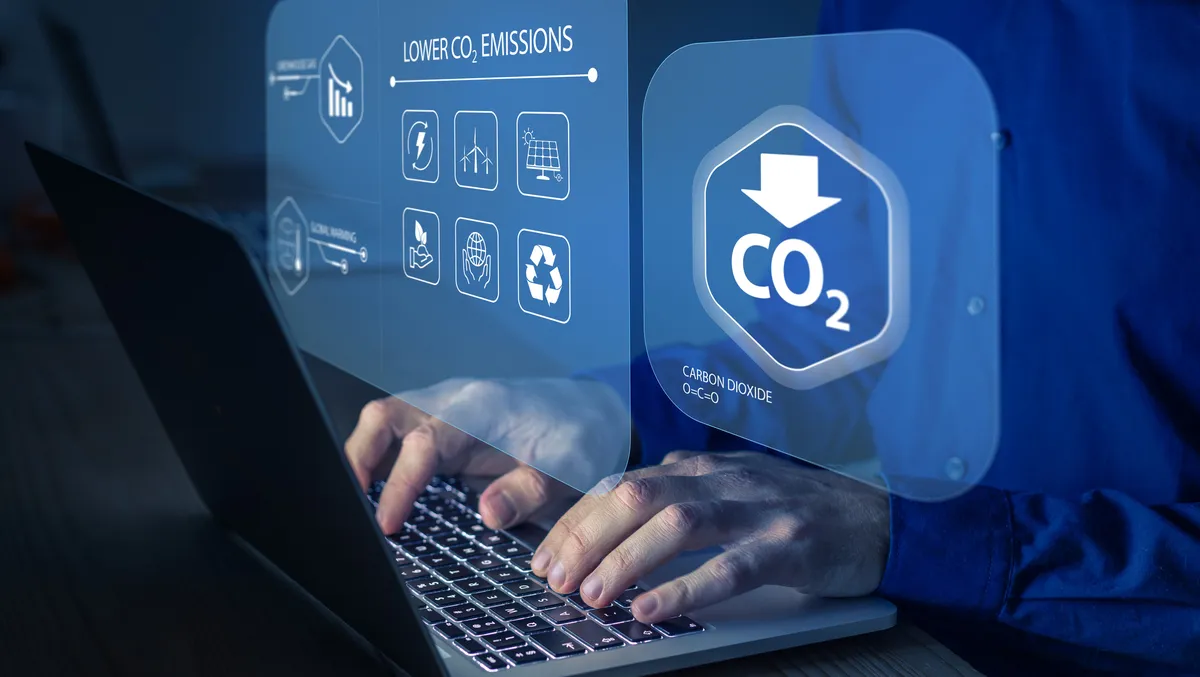 SNP's EXA launches new carbon footprint solution for SAP
EXA is an SNP company and provider of financial management transformation solutions that focus on operational transfer pricing and global value chains.
Now, SNP has announced the launch of EXA's next-generation Product Carbon Footprint (PCF) solution.
The SNP PCF is a cradle-to-gate solution that builds a global bill of material for each product based on finance and logistics data sourced from the SAP enterprise resource planning (ERP) systems. This allows businesses to assign carbon emissions to the most granular level of activities, such as procurement of each material from external suppliers and every value-added activity within the company.
With the manufacturing sector accounting for about 20% of global carbon emissions and consuming 54% of the world's energy sources, there is an urgent need for manufacturers to take steps to understand and reduce their product carbon footprint (PCF).
In other words, the total greenhouse gas emissions generated by a product.
Growing consumer awareness of environmentally friendly products and demand from consumers, investors, and governments for accurate PCF labelling on all products highlight the need to establish a carbon baseline.
As companies take up the challenge of calculating their PCF, they soon realise this can become a complex endeavour. This is because they first need to understand their entire value chains, which poses many challenges.
And the biggest challenge of all is obtaining reliable and verifiable data on materials, components, and processes that quantify CO2 emissions for their products.
EXA's Product Carbon Footprint solution (EXA PCF) enables customers to do that.
It assesses the environmental impact from raw material extraction to product manufacture up to the factory gate. The underlying bill of materials data is retrieved from source ERP systems. It contains highly detailed information that enables them to map carbon emissions values to each material and each process step.
"SNP PCF is a new milestone in the continued expansion of SNP's software portfolio in the SAP environment, which already includes data transformation, data management, and analytics. With the new solution, SNP is contributing to the world's target of reducing the carbon footprint by 45 per cent and achieving net zero by 2050," says Gerald Faust, Managing Director and CEO, Asia Pacific, Japan, and Middle East, SNP.
Divya Vir Rastogi, CEO and Co-founder, EXA, adds, "There is an urgent need for manufacturers to address the challenge of decarbonisation. However, proper carbon footprint determination and management happens not only at the level of single products, but also at the level of each individual material and production activity. Only then, carbon emissions can be assigned correctly and rolled up to the product level."
" While carbon emission values can be secured from suppliers or from life cycle assessment (LCA) databases, companies can assign actual emission values to various activities. Most industry sectors struggle with getting reliable and verifiable data to build global bill of materials to quantify CO2 emissions for their products. SNP PCF delivers the data they need and helps quantify greenhouse emissions associated with products."
Notably, SNP is a provider of software for managing complex digital transformation processes.
Instead of traditional IT consulting in the ERP environment, SNP offers an automated approach using specially developed software.
These include the Data Transformation Platform CrystalBridge(R) and the SNP BLUEFIELDTM approach, which allow companies to restructure and modernise their IT landscapes much more quickly and securely.
It also helps companies migrate to new systems or cloud environments more securely. This gives customers clear qualitative advantages while at the same time reducing their time and costs.