Video: 10 Minute IT Jams - An update from Hitachi Vantara
Mon, 10th Oct 2022
FYI, this story is more than a year old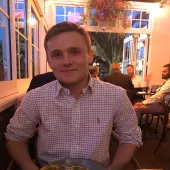 By Mitchell Hageman, Managing Editor
TechDay's 10 Minute IT Jams provide sharp, to-the-point insights into emerging and established technology companies that operate in the Asia-Pacific region.
Today on this 10 Minute IT Jams, we are joined by Adrian Johnson, who is the VP and GM for APAC at Hitachi Vantara.
Adrian join us today to help us gain a deeper understanding of cloud and a customer's cloud journey as part of our Ultimate Guide to Cloud.
In the video, we discuss:
What the company's main message is when it comes to cloud.
What approach Hitachi Vantara takes when supporting its customer's cloud pathways and strategies.
Hitachi Vantara's role in the cloud from a technology and infrastructure solutions perspective
How to contact Hitachi Vantara.