Partner content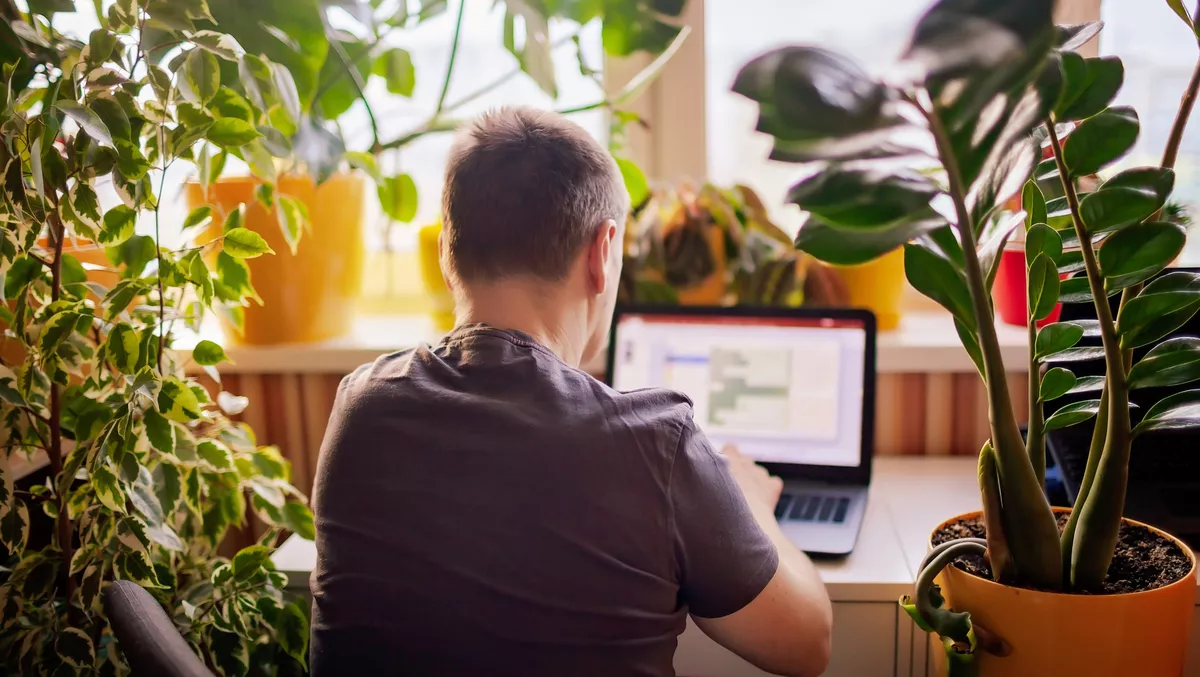 Why hybrid working is here to stay and how to ace it
Over the last two years, the pandemic has thrown curveball after curveball at businesses.
Perhaps one of the most significant challenges is figuring out how employees can work from home.
However, as the world opens back up, research shows that employee productivity and engagement levels aren't the highest when working in the office or working completely remotely.
In early 2022, Citrix ran an independent opinion research study, examining the views of 900 business leaders, including CEOs, CFOs and CTOs and 1800 knowledge workers from Australia, France, Germany, Japan, Mexico, the Netherlands, the UK and the US. Respondents were from various sectors, including financial services, healthcare, tech, manufacturing, retail, the public sector and education.
Citrix managing director for Australia and New Zealand, Martin Creighan says the company's report, Work Rebalanced, shows that hybrid working is coming out on top as the preferred golden standard.
"Hybrid workers are showing that they're more productive and more engaged as hybrid employees than they would be being fully remote or fully in the office," he says.
They also report better physical and emotional well-being, with 69% of hybrid workers saying they would recommend their employer as a place to work, compared to 56% of office workers and 60% of fully remote employees. The report found most leaders and employees feel that hybrid and remote work collaboration is working well, but 63% of leaders and 69% of employees say in-person interactions are essential for emotional well-being.
What are businesses getting right?
In order for a hybrid working model to work well and for employees to feel empowered to do their job, Citrix says businesses need to provide the right tech.
"I was talking to a colleague about and we were laughing because we said could you imagine if COVID happened five years ago?" says Creighan.
"The video technology and the remote working capability in a remote working technology at home didn't have the same capability it has today."
Creighan says, for the most part, business leaders have recognised this and are doing this well, especially in the tech sector. The report also reveals that two-thirds of business leaders and employees believe that sophisticated work tech drives more inclusive and equal work experiences. In Australia alone, 70% of workers feel that technology heightens their productivity and satisfaction levels.
Creighan says in the past couple of years, there's also been an increase of trust and empathy in the workplace.
"Business leaders are trusting that their employees are doing the right thing," he says.
"In fact, 66% of business leaders in Australia trust their employees even when they can't see them. According to our research, this is the highest of any market in the world."
On the flip side, though, the research shows business leaders also monitor workers. The report found that 80% of business leaders are installing monitoring software or are considering installing more software in the next year to check when their workers are working. Creighan says that figure doesn't necessarily mean business leaders don't trust their employees. He says they could be checking working hours in regards to welfare, for example, making sure employees aren't working at midnight or that they are getting some downtime.
What are businesses getting wrong?
Creighan says flexibility, especially regarding location, is critical, but currently, about a third of business leaders do not give their employees any.
"So they basically say you need to be in the office or you need to be at home," he says.
"When you're not giving the location flexibility, that has an impact on the engagement and could have negative effects on your own your employee base."
Then there are also the business leaders who are laying down the law, for example, Elon Musk, who ordered all his employees to come back into the office or "pretend" to work elsewhere.
"That is actually contrary to what we're seeing in the research and what our workers around the globe actually want," says Creighan.
"Our research shows that an autocratic style of leadership and enforcing when you need to be in the office, why you need to be in the office and what days and what hours, can actually have a negative effect on employee satisfaction and employee engagement."
But striking the right balance between work in and out of the office is complicated.
"That is probably the number one thing or one of the biggest things I talk to our customers about," says Creighan.
"They say, Martin, how do we get the balance right?"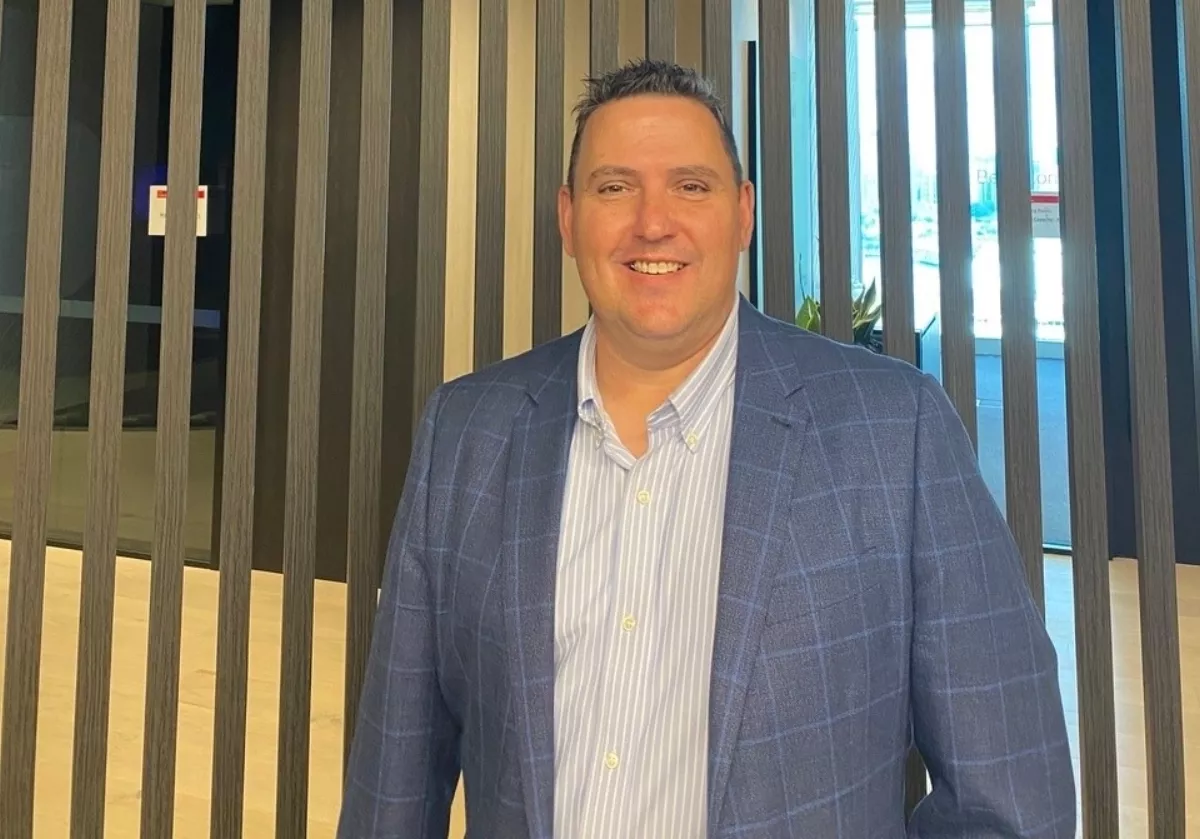 (Martin Creighan, Citrix managing director for Australia and New Zealand)
Hybrid work success
Creighan says flexibility, innovation and choice are the three most important things when it comes to successful hybrid working.
He says there also needs to be a sense of pragmatism and understanding between employees and employers, that when workers need to be in the office for a meeting, they will come in.
"I think transparent communication around our policies and our goals are really important," he says.
"When I'd like our team to come in and work together, we will create a 'culture day' or 'collaboration day' to encourage everyone to come in, and we'll host a lunch for our people."
Creighan says food can be a big drawcard, and he's often found potluck works better than the company just ordering pizza.
"We're all from different cultures, different backgrounds. Once you get that diversity aspect as well, and people bring their favourite Italian dish or their favourite Thai food, it's even better because people can bring more of themselves into their work environment," he says.
Citrix says with hybrid working becoming the frontrunner option for employees, businesses need tech that will empower and enable them to work efficiently wherever they are. Creighan says with 30 years of experience, Citrix offers a DaaS solution that companies can use to securely deliver their apps and their data to people from any location.
"Three-quarters of security leaders are saying that they're either planning on rolling (a DaaS solution) out, or have rolled it out already in the year ahead," he says.
"That's exciting for us because when we enable secure DaaS solutions, we're basically enabling and empowering this remote or hybrid work environment which is going to make your employees more engaged, more productive."
To learn more about what Critix offers and how it can fast-track your business into successful hybrid working, visit its website.
Related stories
Top stories